By Eric Bush, CFA - Gavekal Capital Blog
Financials have been pretty beaten up in 2016. The worst performing developed world industry group YTD have been the banks. Banks have fallen by over 16% (in USD) YTD. Of the five worst performing industry groups, three are from the financial sector. Surprisingly, the best performing industry group is also from the financial sector: real estate. As is usually the case, the only upside to poor performance is current valuations are becoming cheap, at least on a relative basis.
In fact, banks are the only industry group, either from a median perspective or from an average perspective, that are trading below book value. Insurance companies are trading just a smidge over book value from a median perspective. All four financial industry groups are trading below 2x book value. To put this into better perspective, not a single consumer staples industry group is trading below 2x book value.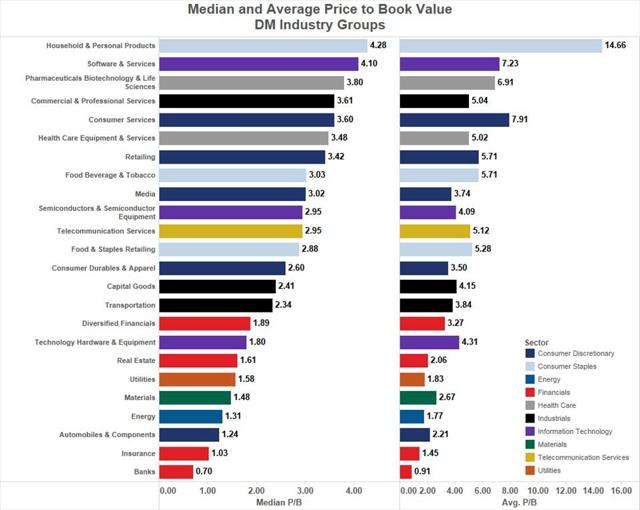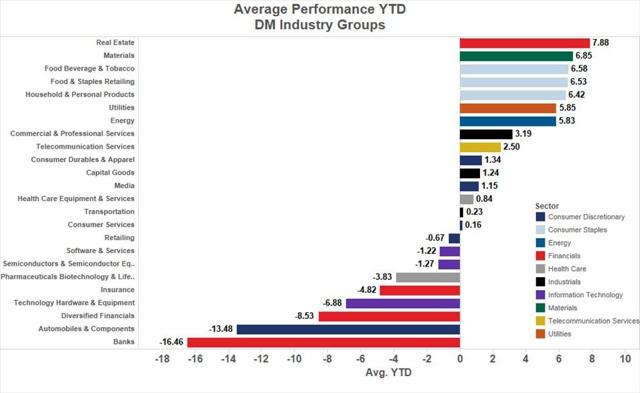 Banks trading below book value