M&A Daily
Welcome to the Retirement Planning at 85 issue
Berkshire Hathaway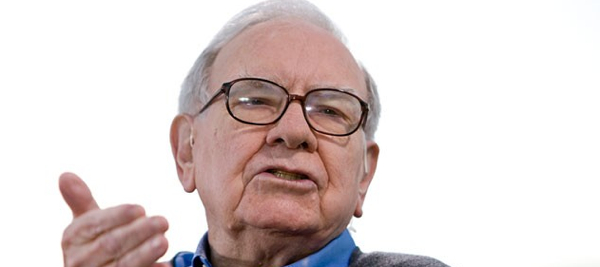 Fellow fans of Berkshire Hathaway's (BRK.A/BRK.B) Warren Buffett can rest assured that he has adequately saved up for any conceivable retirement plans. In terms of his plans for Berkshire, they may be coming into focus. The key players may include Jorge Paulo Lemann and his partners at 3G Capital on the M&A side as well as Ajit Jain in the CEO office. Last year, I mentioned Lemann's name for future deals and Jain's name for Buffett's successor:
Andrew Carnegie was folksy and beloved, characteristics that he was able to maintain for years… because he had Henry Clay Frick. Carnegie did not break strikes; Frick broke Carnegie's strikes for him. Buffett is as folksy and beloved as Carnegie; Buffett's Frick is a Brazilian named Jorge Paulo Lemann of 3G Capital. While Buffett does not endorse hostile deals, Lemann does. While Buffett bangs on and on about his preference for high taxes, Lemann moves his businesses to the optimal tax locales.

In this year's letter, Buffett indicates that he would like to invest alongside Lemann again after their experience with Tim Hortons, which is now part of Restaurant Brands International (NYSE: QSR). Having invested in both AB (NYSE: BUD) and QSR, I feel the same way. Is the Brazilian team behind 3G the greatest group of business operators on the planet? No one better springs to mind. Buffett knows when he sees a good thing. Paulo and Buffett can each operate at a scale that serves each other's interests well. This is a great fit and one of the best finds in Buffett's effort in recent years to expand his horizons beyond the U.S. borders.

Jorge Paulo Lemann, Buffett's Henry Clay Frick

...

Who will Run Berkshire Next?

Not Tracy Cool, a Buffett protégé who, like in the Cold War-era Kremlin photos, was notable for her absence in this year's annual letter.

Where was Tracy Cool?

Not David Sokol, who used to be one of the top choices. Greg Abel is probably the alternate. Ajit Jain is almost certainly the choice. The saga in which Mr. Sokol left Berkshire shows the wisdom in not announcing too soon. There are worthy alternatives and there is nothing wrong with a bit of competition. But Jain is the best man for the job. He is in his mid-sixties and could run Berkshire for decades to come.

Ajit Jain, Buffett's worthy successor
Berkshire is up by about 49% since the position was first disclosed here (here are subsequent pieces on the topic).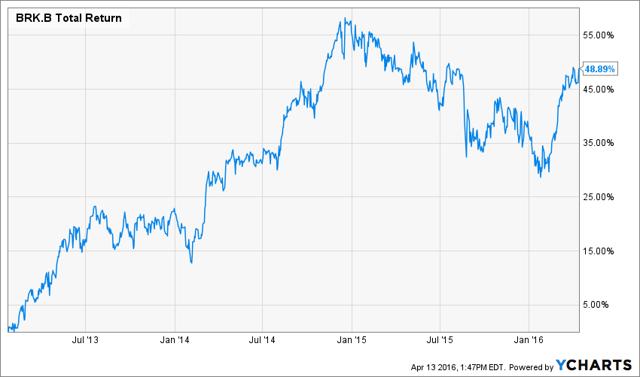 Recent developments continue to point towards Jain. Gen Re CEO Tad Montross is retiring from his role by year-end. In a potential sign of things to come, his successor will report directly to Jain. My first choice is for Buffett to live forever (if people started doing that, it would also be great for Berkshire's insurance business). My second choice is Ajit Jain. While Buffett is getting ready to hand off the reins at some point, he is also staying busy with enough big deals to guide the direction of his company for the decades ahead. The successor will find that his path is already laid out. What deals could be in store? That brings us to…
SABMiller
The AB InBev (NYSE:BUD) controlling shareholders agreed to extend their shareholder agreement until 2034, subject to completion of its acquisition of SABMiller (OTCPK:SBMRY). The arbitrage spread offers a 20% annual return if the deal closes by September. AB InBev is not done with M&A. With Berkshire Hathaway (BRK.A/BRK.B) backing, it could buy a whale such as Diageo (NYSE:DEO) or Coca-Cola (NYSE:KO).
Medivation
Medivation (NASDAQ:MDVN) rejected a takeover offer from Sanofi (NYSE:SNY). Sanofi is preparing its next move, but will have to contend with Medivation's poison pill. The potential target is working with JPMorgan (NYSE:JPM) in fielding interest from potential bidders. Interested parties could include Roche (OTCQX:RHHBY), AstraZeneca (NYSE:AZN), and Gilead (NASDAQ:GILD).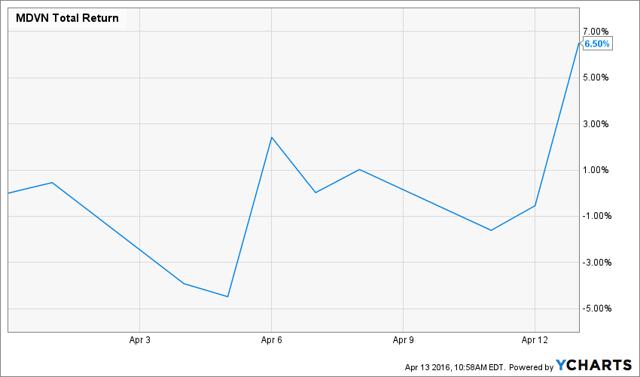 Integrated Device
Integrated Device (NASDAQ:IDTI) received a dubious takeover offer that coincided with some perfectly timed trades on its options. The supposed bidders failed to answer their phone.
Heartland Payment
Heartland Payment (HPY) and Global Payments (NYSE:GPN) entered into a memorandum of understanding related to nuisance suits against the deal.
Time Warner Cable
The ALJ recommended that the California PUC clear the Charter (NASDAQ:CHTR) acquisition of Time Warner Cable (TWC). The $6.36 net arbitrage spread offers a 14% annual return if the deal closes midyear. The deal target's total return has been about 50% since the position was disclosed in Time Warner's Triple Play Package.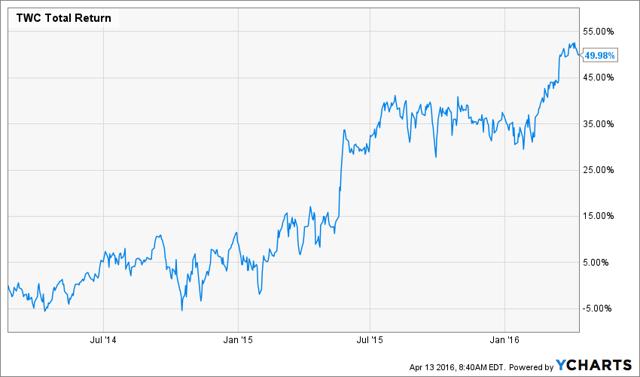 More to come in future editions of M&A Daily…
Elsewhere on Seeking Alpha
Disclosure: I am/we are long BHI, VA, TWC, MDVN, BRK.A, BRK.B.
I wrote this article myself, and it expresses my own opinions. I am not receiving compensation for it (other than from Seeking Alpha). I have no business relationship with any company whose stock is mentioned in this article.
Additional disclosure: Chris DeMuth Jr and Andrew Walker are portfolio managers at Rangeley Capital. We invest with a margin of safety by buying securities at discounts to their intrinsic value and unlocking that value through corporate events. To maximize returns for our investors, we reserve the right to make investment decisions regarding any security without notification except where notification is required by law. We manage diversified portfolios with a multi-year time horizon. Positions disclosed in articles may vary in sizing, hedges, and place within the capital structure. Disclosed ideas are related to a specific price, value, and time. If any of these attributes change, then the position might change (and probably will).
Editor's Note: This article discusses one or more securities that do not trade on a major U.S. exchange. Please be aware of the risks associated with these stocks.