You've been hearing all the doom and gloom about first quarter earnings season but is it really that bad?
We have all the latest data.
These are the top 5 earnings charts this week.
As of April 13, first quarter earnings are expected to fall 10.6%.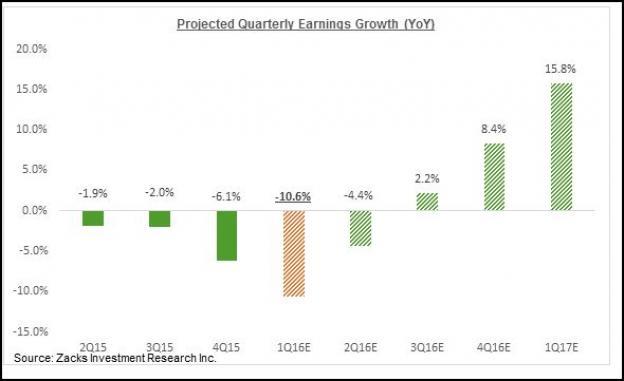 But the outlook doesn't look quite so bad if you exclude oil. Without energy, earnings are expected to decline just 5.6%.
The analysts, however, are starting to get a bit bearish about the second quarter. Check out where those earnings estimates stand as of April 13. They've been trickling lower.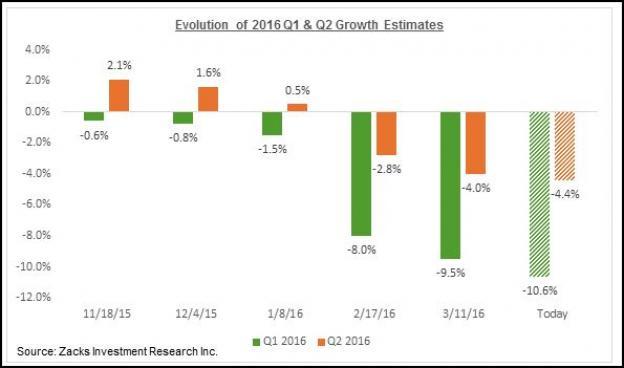 Revenues, however, look better than expected. While they are expected to fall 0.6% year over year, excluding oil, they are forecast to rise 2.5%.
Are revenues forecasting that the worst is over?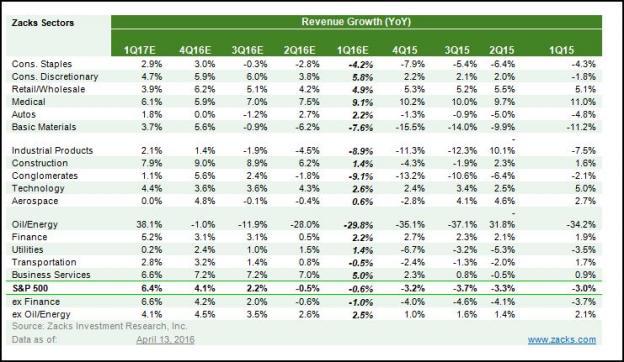 Check out what your favorite sectors look like. Not every sector is expected to see a decline in earnings.