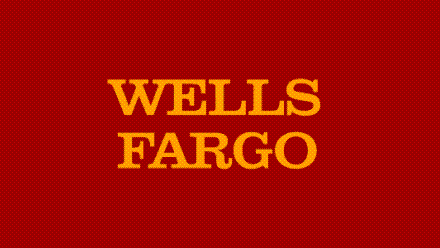 United States' third largest bank by assets, Wells Fargo & Co. (NYSE: WFC) beats the street estimates in its quarterly results. The company reported $22.19 billion in revenue, beating by $590 million while the Q1 EPS of $0.99 was in-line or a tad better compared to most estimates.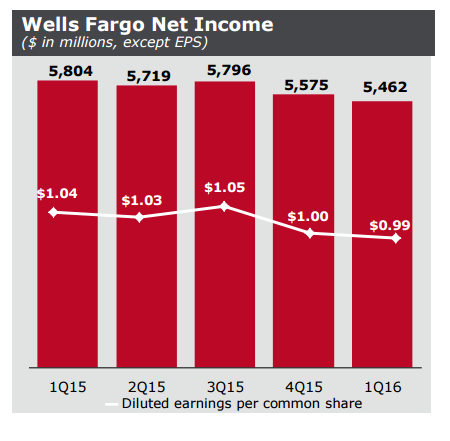 Source: Wells Fargo Presentation
Wells Fargo reported strong growth numbers in major segments including Commercial and Industrial, Commercial Real Estate, Core 1-4 Family First Mortgage, Automobile, and Credit Card.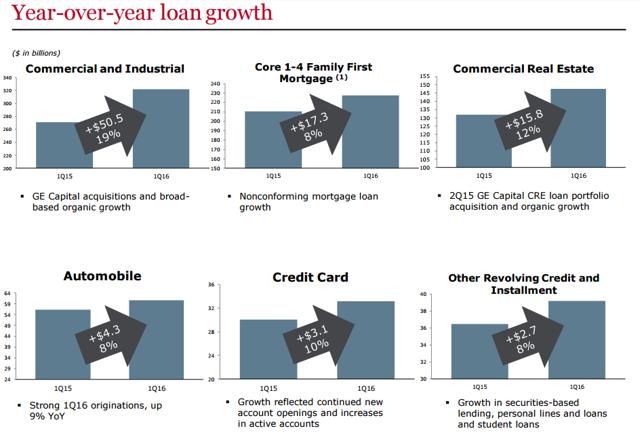 Efficiency ratio, defined as the non-interest expense divided by total revenue, was reported at 58.7%. The company expects to operate at the higher end of the 55%-59% for FY 2016.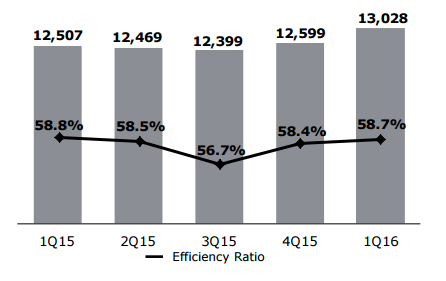 The company's credit quality has taken a hit following a higher-than-expected deterioration in the oil and gas portfolio. Net charge-offs were higher by $55 million to $886 million as oil and gas portfolio losses jumped by $87 million. Net charge-off rate stood at 0.38%.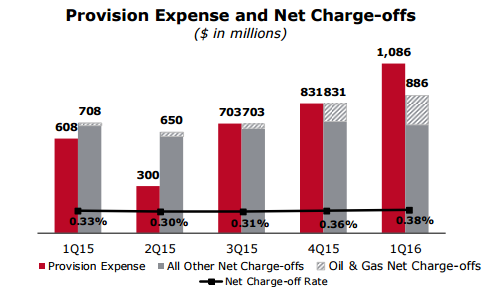 Total non-performing assets increased $706 million to $13.5 billion. Out of these, oil and gas non-accrual loans increased $852 million, suggesting deterioration in borrower financial performance. Depreciation in collateral values is another thing that the company has to deal with. The company currently has an oil and gas portfolio of $17.8 billion, representing 1.9% of total loan outstanding.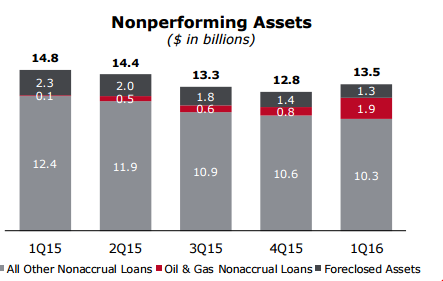 Wells Fargo has displayed strong strength in a challenging environment. The slump in the energy sector is affecting almost everybody, and WFC cannot be less affected. However, apart from that, strong management at the top has seen the company report better-than-expected earnings results. Apart from some seasonal factors which affected consumer lending segment, the results were good to say the least.
Investors should be looking to buy Wells Fargo from a long-term perspective as the near-term fears over the company's energy exposure will continue to overhang. But they will subside in the long-term, they always do!
Disclosure: I/we have no positions in any stocks mentioned, and no plans to initiate any positions within the next 72 hours.
I wrote this article myself, and it expresses my own opinions. I am not receiving compensation for it (other than from Seeking Alpha). I have no business relationship with any company whose stock is mentioned in this article.