It seems that the Grand Isle Gathering System, a subsea, midstream pipeline system with related onshore facilities, is underwater (literally). The 153 miles of undersea pipeline serves oil-producing fields in the shallow portion of the Gulf of Mexico.
It connects to seven oil fields, including four of the top 15 largest fields in the Gulf of Mexico shelf region with customers including Exxon Mobil (NYSE:XOM) and Shell (NYSE:RDS.A) (NYSE:RDS.B). It transports about 18,000 bpd of oil and 42,000 bpd of water with a capacity of 120,000 bpd.
Yesterday, we learned that the Grand Isle Gathering System - a critical asset owned by CorEnergy (NYSE:CORR) - could be "underwater" from a financial perspective.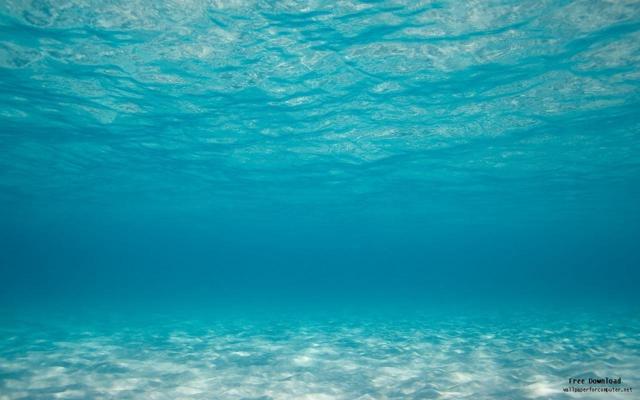 News continues to swirl around CorEnergy's largest tenants and their financial wherewithal. In the news today was Energy XXI (NASDAQ:EXXI):
Energy XXI Said to Prepare Bankruptcy Filing as Soon as Thursday

(Bloomberg) - Energy XXI Ltd. is preparing to file for bankruptcy protection as soon as a grace period for missed interest payments expires Thursday, according to people with knowledge of the matter.

The struggling oil and gas explorer missed two interest payments on a total of $1.6 billion of debt on March 15.

Houston-based Energy XXI, which describes itself as the largest publicly traded independent producer on the Gulf of Mexico shelf, is struggling with a debt load that's ballooned as its market value shrank amid a plunge in oil prices.

It suspended dividends on preferred shares in February and warned on March 7 that it may seek bankruptcy protection.
Since the first of this month, CORR's equity has returned 11% (total return for the period 4/1-4/13) and it is up 48% year-to-date. The preferred (CORRprA) has returned over 3% MTD on the price alone and 17% YTD.
As a result of the recent strength (primarily on the back of oil strength), we expect that shares will be weaker on this speculation. Rather than give in to the "sell the rumor, buy the news" approach, we are holding our modest position with the belief that should EXXI file for bankruptcy, the lease with CORR will be affirmed (validating our long-held thesis and the company's statements).
Should EXXI file and the leases get affirmed, we believe that it will be a positive catalyst for the shares as the bankruptcy concern begins to fade.
We would be remiss if we did not mention the recent activity in the midstream space where pipeline contracts were renegotiated upon the sale of production assets in bankruptcy (specifically, Crestwood Equity Partners/Quicksilver/BlueStone Natural Resources and the Cowtown Pipeline assets).
Should EXXI file for bankruptcy and sell the assets, feeding the Grand Isle Gathering System, the contract terms could be in play, but given the essential nature of the gathering system for the assets, CORR will not be negotiating from a position of weakness.
In my last article, Seeking Alpha commenter and attorney Steve Rasher opined (personal opinion of a seasoned attorney, but not a legal opinion in a technical sense):
It makes eminent sense for EXXI to file now while they have some cash in the till. It will make the company stronger in the long run, but, unfortunately, all the equity, common and preferred, will get wiped out. Anyone who is trading in either equity instrument after the filing is playing with Monopoly money.

In my opinion, the after-hours reaction to CORR (I am long) is a knee jerk reaction in the mode of ready, shoot, aim. No sense in getting overly exercised until we know more. The lease is a commercial real estate lease that EXXI would have to accept or reject within 60 days of the bankruptcy filing.

EXXI's problem is they need access to the pipeline in order for their product to flow, which happens to be the source of the cash flow it will need to fund its reorganization. Thus, rejection does not appear to be a realistic option, and, as a consequence, EXXI's leverage to renegotiate within the 60-day window is not high.

My bet is that they will assume the lease relatively quickly, as I understand the cost of the lease in the total cost structure, in relative terms, is not great.
We value Steve's opinion and believe he has a handle on the legal side of the equation and the operational side of the equation.
As we see it, there are three potential outcomes of this situation, should EXXI file for bankruptcy:
EXXI restructures and the lease is rejected (low probability event in our opinion),
EXXI restructures and the lease is affirmed (highest probability event), or
EXXI sells the assets and the purchasing firm renegotiates the lease at a lower implied capitalization rate (lower probability event).
The effects:
Shares sell off as FFO drops and the dividend is cut.
Shares hold their ground and/or increase (marginally) from current levels.
Shares sell off as FFO is reduced and the dividend is strained.
Looking at our expected outcome, we reiterate our hold rating on the shares, but are beginning to feel that shares are somewhat stretched at these levels. For investors who wish to remain involved in the name, but want to hedge against negative outcomes, we recommend trading up the capital structure and swapping into the preferred stock and into the preferred stock (also an iREIT preferred portfolio position). This gives an investor priority claim on dividends, meaning the preferred is paid before the common and the common gets cut before the preferred is impacted.
Author's Note: I'm a Wall Street writer, and that means that I am not always right with my predictions or recommendations. That also applies to my grammar. Please excuse any typos, and I assure you that I will do my best to correct any errors if they are overlooked.
Finally, this article is free, and my sole purpose for writing it is to assist with my research (I am the editor of a newsletter, Forbes Real Estate Investor) while also providing a forum for second-level thinking. If you have not followed me, please take five seconds and click my name above (top of the page).
The only guarantee that I will give you is that I will uncover each and every rock I can in an effort to find satisfactory investments that "upon thorough analysis promises safety of principal and satisfactory return. Operations not meeting these requirements are speculative." (Ben Graham).
Disclaimer: This article is intended to provide information to interested parties. As I have no knowledge of individual investor circumstances, goals, and/or portfolio concentration or diversification, readers are expected to complete their own due diligence before purchasing any stocks mentioned or recommended.
Disclosure: I am/we are long O, DLR, VTR, HTA , STAG, GPT, ROIC, HCN, OHI, LXP, KIM, WPC, DOC, EXR, MYCC, BX, TCO, SKT, UBA, STWD, CONE, BRX, CLDT, HST, APTS, FPI, CORR, NHI, CCP, WSR, CTRE, WPG, KRG, SNR, LADR, HCP.
I wrote this article myself, and it expresses my own opinions. I am not receiving compensation for it (other than from Seeking Alpha). I have no business relationship with any company whose stock is mentioned in this article.
Editor's Note: This article covers one or more stocks trading at less than $1 per share and/or with less than a $100 million market cap. Please be aware of the risks associated with these stocks.