Wells Fargo & Company (NYSE:WFC) is trading just a few points above a 52-week low. Is this an opportunity to get long the bank? It may very well be. I know there are fears of interest rates not moving and exposure to energy, but this name is one of the few that not only survived the Great Recession, but didn't need to fleece the taxpayers to do so. So given that the banks have escaped the turmoil of 2008 and 2009, can we get long there? To answer this important question, I will examine in this article the company's most recent quarterly report from this morning and its key metrics, as well as discuss the outlook for the bank. As you know, I care most about a growing loan and deposit record and a strong efficiency ratio. While the headline revenues and earnings matter, they are less important compared to the factors that go into them. What I am looking for is slow and steady improvement.
Let me start by saying the bank delivered results that I was mostly impressed with. The Street is a bit muted on the results with shares barely moving. That said, the bank beat analyst revenue estimates in its Q1 2016. Further it delivered a bottom line earnings number beat. Revenue was $22.2 billion, up 4.3% year-over-year from Q1 2015. Earnings themselves were $0.99 per share and managed to beat by a penny. I was happy to see this as last quarter the company fanned on revenues. I also want to point out however that like other banks reporting, net income was down year-over year coming in at $5.46 billion compared to $5.8 billion last year.
Now I have opined that interest rates coming up will help large banks like Wells Fargo. In the short-run there could be some rate sensitivity issues but longer-term it is indeed a positive. So given the Fed raised rates minimally to end 2015, how did that impact net interest income? Well net interest income increased $79 million quarter-over-quarter mainly due to a growth in earning assets, including those from the GE Capital acquisitions the company made. The rate hike also helped, but was offset by one less day in the quarter. Lower variable income weighed a touch, and also resulted in net interest margin falling 2 basis points to 2.9%. Net interest margin has slowly been narrowing, falling from 2.92% in Q4 2015 and from 2.96% in Q3 2015. Some of this decline was because customer deposits grew (which, of course, is a good thing), accounting for about 3 basis points of the decline. Offsetting the decline was a rise in loan balances and securities purchases. Non-interest income also rose. There was a $530 million increase. It came in at $10 billion, down from $10.4 billion in Q3 2015, thanks to higher investment gains, trading income and various fees.
One of the most critical metrics for a bank is the efficiency ratio. I have said before and I will say again that so many seem to ignore this key metric, despite it measuring how effective the company is at generating revenue from its expenses. Once again the efficiency ratio was strong although it did slightly worsen quarter-over-quarter. The efficiency ratio was 58.7%, down 57.4% in Q4 2015 compared to 56.7% in Q3 2015. One piece of bad news is that the company estimates it will be at the higher end of its guided range of 55% to 59% on the efficiency ratio. That is a shame. Ideally, we want this number around 50% for a highly efficient bank. However, under 60% is still very strong.
Now, the other keys I look for are loan and deposit growth. This is bread and butter banking. We need these metrics to be solid. Total average loans were $927.2 billion, up $15 billion from the $912.3 billion at the end of Q4 2015 and up 7% from Q1 2015, driven by broad-based loan growth and the acquisition of loans and capital leases from GE Capital. Still this is stellar growth for a bank of this size. Further, total average deposits were up nicely as well. Total average deposits were up $44.6 billion or 4% year-over-year, and up $2.6 billion from last quarter to well over $1.2 trillion in Q1 2016. Finally, we need to be aware of nonperforming assets. I was disappointed to see that nonperforming assets decreased by $700 million from Q4 2015. However, this was due of course to acquisition of assets from GE Capital as well as exposure to oil and gas, while nonaccrual loans jumped $852 million for the same reasons. Normally this is a huge red flag, but I will say oil and gas loan portfolio of $17.8 billion, or 1.9% of total loans. Wells Fargo has total exposure of $40.7 billion. Further I should note that only 34% of unfunded commitments are to investment grade companies, but it is not going to bankrupt the company. Keep an eye on it. It is a touch of a red flag, but not one that will devastate the company.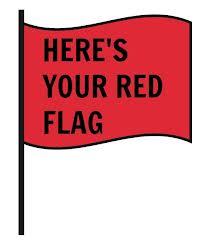 Look this was an interesting quarter. The headline numbers were strong. However, the fact that the company continues to grow revenues and earnings with minimal help from rates is a testament to the company's ability to grow organically, as well as make well-timed deals (i.e. the GE Capital deal last year). The key metrics I look at are mostly strong. I love the efficiency ratio which remains under 60%. However, we need to watch the nonperforming assets and nonaccrual loans. There is continued growth in total loans and deposits. The stock now yields 3% as well and I expect the dividend to grow. Under $50, I like the name.
Note from the author: Christopher F. Davis has been a leading contributor with Seeking Alpha since early 2012. If you like his material and want to see more, scroll to the top of the article and hit "follow." He also writes a lot of "breaking" articles, which are time sensitive, actionable investing ideas. If you would like to be among the first to be updated, be sure to check the box for "Real-time alerts on this author" under "Follow."
Disclosure: I/we have no positions in any stocks mentioned, and no plans to initiate any positions within the next 72 hours.
I wrote this article myself, and it expresses my own opinions. I am not receiving compensation for it (other than from Seeking Alpha). I have no business relationship with any company whose stock is mentioned in this article.