Often, investment-related lessons come from strange places. And when you least expect them.
Before you freak out, I understand this is not the end-all, be-all rhetorical and visual specimen that cements the Pandora (NYSE:P) bull case. However, it absolutely does contribute to the larger argument. One I have been making for quite some time, on and off Seeking Alpha. Yes, I talk to people about this **** in bars and coffee shops.
See the bullet points of this article for a more than sufficient synopsis. And see this installment from The Seeking Alpha Author Experience for rationale on how I approach my Pandora coverage. By the way, The Author Experience is an initiative we recently launched to enhance and extend our partnership with SA contributors as well as readers who might like to become contributors (see details here).
So here we go. Check out these two screenshots of Spotify (MUSIC) playing me some Old 97's via its Roku app: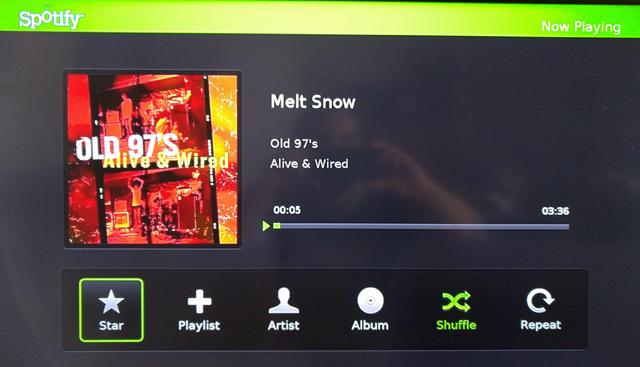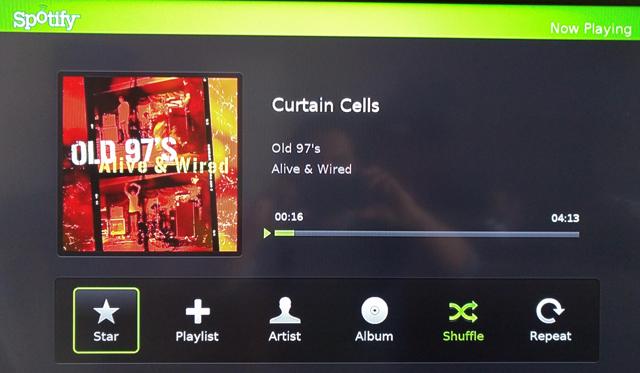 Please pardon the rudimentary nature of these images, complete with my reflection in the Samsung (OTC:SSNLF) mirror. But I'm working quick, and on a low budget.
For those of you not well-schooled in all things Old 97's (though you really should be), Spotify got the titles of both songs wrong.
Though it sounds right, "Melt Snow" would be incorrect. It's "Melt Show," inspired by a band (Melt) Old 97's lead singer Rhett Miller's old roommate once played in (the friend is now in The Toadies). Thus, the reference to being "In the front row of the Melt show." And, well, "Curtain Cells," that's just dumb, careless or both. It's "Curtain Calls."
See, it's those nasty algorithms that guys such as Jimmy Iovine over at Apple (NASDAQ:AAPL) chide. There's no personal touch. Those other streaming services render a sterile, machine-like output of generic jams. Some critics, particularly Pandora bears, go so far as to call Pandora's Music Genome Project (MGP) a liability. In large swaths of the investment community, the MGP has never been given its just due for how effectively it drives practically every aspect of Pandora from its sales efforts to the all-important listening experience.
The MGP wins, and puts Pandora head and shoulders above its competition, because, contrary to common conjecture, it is a human-controlled platform. You would never see Pandora make the type of mistakes Spotify made (and continues to make, as of this article's publication).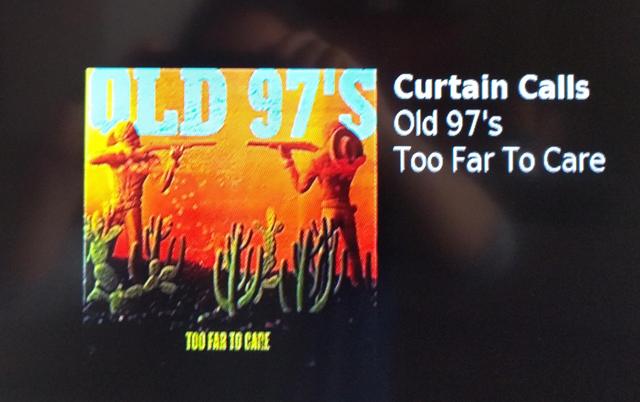 Pandora got "Melt Show" right also. And to be fair to Spotify, it only misspelled the names of these songs on Old 97's "Alive & Wired" live album, not "Too Far To Care," which is where they originally appeared. So it was probably somebody else's error to begin with, but one Spotify failed to catch, quite possibly because of those pesky algorithms having too much sway.
At Pandora, humans curate the entire catalog. A human goes through and scores each song on seven pages worth of musical attributes. They also make sure errors such as these never make it to your app. And they constantly run tests and experiments to provide the best and most powerful streaming platform to users as well as advertisers.
That's why Pandora wins and will continue to win. And it's particularly important now as the company embarks on its Tim Westergren-led expansion (smart move by the way). Attention to detail - with humans running the (melt) show - will ensure Pandora's user experience doesn't suffer as the platform adds features such as on-demand and one-touch ticket buying (more smart moves).
We can lament the financials all we want, but the Pandora story has always been about focus and the user/advertiser experience. That's why it took Westergren so long to budge from his hyper-focus on doing nothing but radio. While the folks manning the algorithms at Spotify and Apple are certainly not awful, they're just not quite as good as the staff Pandora has assembled. And, as Rhett Miller sings, "don't let me be misunderstood." Little, seemingly minute details such as these matter to the larger Pandora investment story.
If you have the urge to trash this line of thinking, look into the glare of your television screen and reflect. Or just listen to this, and we're good. I'd rather listen to music with you in a bar or coffee shop than argue.
*Credit to my daughter for helping me spot these errors on Spotify.
Disclosure: I/we have no positions in any stocks mentioned, and no plans to initiate any positions within the next 72 hours.
I wrote this article myself, and it expresses my own opinions. I am not receiving compensation for it. I have no business relationship with any company whose stock is mentioned in this article.