We always jokingly call Apple the 'Tesla Graveyard.' If you don't make it at Tesla, you go work at Apple. I'm not kidding.

- Elon Musk
Tesla (NASDAQ:TSLA) does not have an Apple (NASDAQ:AAPL) problem. Motor trend published an over-hyped article Thursday that explores the potential impact of Apple's Project Titan. The article discusses how Apple could deploy its ample resources to create a new EV that could transform transportation and effectively compete against Tesla.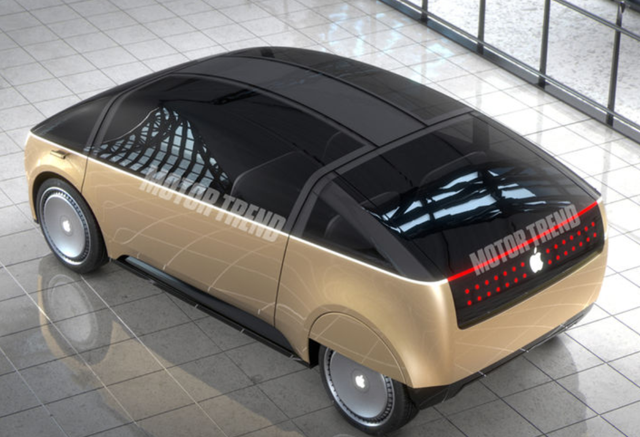 Motor Trend's rendition of an Apple Car
But taking a look at Tesla's actual car developments compared to Apple's since September demonstrates Tesla has nothing to worry about.
Tesla Versus Apple
When news first broke in September about Apple coming into the EV market, I argued that this presented Tesla with a fundamental problem. I argued Tesla will not able to compete with Apple because of Apple's deep pockets, talent and an established network of manufacturing expertise. I also argued that serious competition from Apple would deflate Tesla's share price because of its linkage to massive projected future sales.
But a lot of things have changed since September that have disproved my initial assessment about Apple's potential challenge to Tesla.
For Tesla, changes related to both car development and investor sentiment have rapidly shifted. After the release of the Model X in October, Tesla hit a bit of a road bump on delivering these vehicles in a significant quantity. Investor enthusiasm began to wane and its stock price tumbled. On top of Tesla's share price collapse, critics panned the Model X because of its design, underwhelming demand, and reliability issues. All of this painted a grim picture of Tesla's outlook and made it appear that it will have a difficult 2016.
For Apple, its work on Project Titan suffered a serious setback when its leader Steve Zadesky resigned back in January. This was a huge setback for the project because he has been one of Apple's key product developers and his leadership on this project was critical. In fact, he first worked on developing the iPod and then shifted over to help develop the iPhone. Losing his important leadership on this project is a setback for the Apple car.
Then came the Model 3 reveal and it changed everything. The Model 3 is a game changer because regardless of whether or not Apple is able to produce a car by 2019, Tesla will have already captured this market. The demand for the Model 3 cannot be understated, especially since it received 325,000 pre-orders for the Model 3 in only one week. It caught bears totally off guard and highlights how demand for Tesla will lead it to become the top EV company in the world well before Apple even has a chance to launch its car.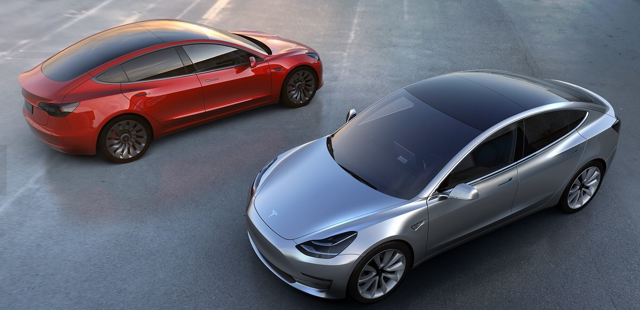 Model 3, Source: Teslamotors.com
Conclusion
The Model 3 demonstrates there is a market ripe for development. Consumers are interested in Tesla and many will end up becoming loyal customers well before Apple has a chance to even enter the market. Even if Apple is able to bring a car out for production in 2019, this will be two-years after Tesla's Model 3. By then if Elon Musk and his supporters are right, Tesla will have already captured the EV market.
Disclosure: I am/we are long AAPL.
I wrote this article myself, and it expresses my own opinions. I am not receiving compensation for it (other than from Seeking Alpha). I have no business relationship with any company whose stock is mentioned in this article.