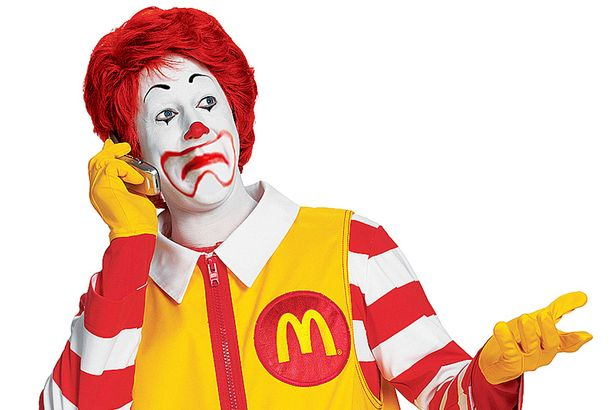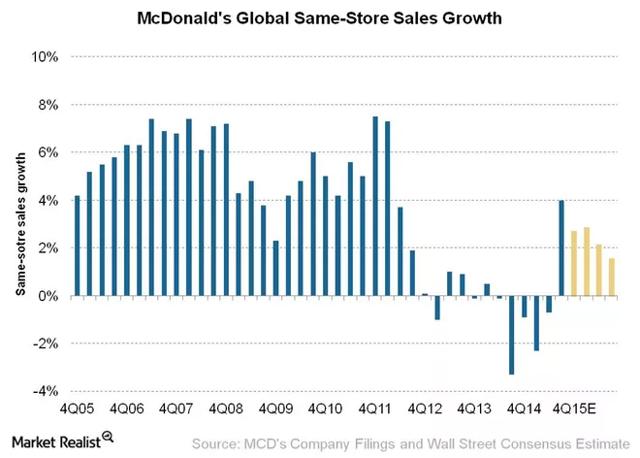 McDonald's (NYSE:MCD) comparable store sales have finally re-entered positive territory. The company reported a U.S. same store sales increase of 5.7% in 4Q2015, the biggest gain they've recorded since 2012.
But let's not forget to keep things in perspective: comparable store sales is where you compare this year's sales to the previous one's. So, if you had a poor year last year, even an average performance this year might look impressive. The key is to keep that number on the positive side as long as possible, which MCD has successfully done from 2005 until 2010. Their performance slip since then has led to several quarters of poor comps, which trend has just been broken.
But comps is only one side of the story. The other side is financial health, which paints a much more vivid picture of whether or not a company is really doing well.
Debt Load History and Share buybacks
From McDonald's 2015 Annual Report:
"The Company plans to optimize its capital structure and expects to return about $30 billion to shareholders for the three-year period ending 2016. The cumulative return for the two years ended 2015 was nearly $16 billion, leaving about $14 billion to be completed in 2016. Some of this remaining amount will be funded by issuing additional debt, of which approximately $6 billion was issued in the fourth quarter 2015."
This is as good as it gets for current shareholders of MCD - $30 billion to be returned to the shareholders. It's a considerable amount of money, and the company has put all its muscle to get that done.

Source: MCD Cash Flow Statements Morningstar
As you can see, MCD has returned more than $15.7 billion to shareholders in the form of dividends and share buybacks in the last two years, leaving another 14 billion for 2016, as their annual report indicated.
Now, if they maintain the $3+ billion towards dividends in 2016, that leaves about $11 billion in share buybacks. With this one single move, McDonald's is highly likely to move investor sentiment in favor of the stock, which should invariably move north. Add the positive comps figure to that and we're seeing a major boost for the stock.
How Share Buybacks Destroy Long-term value, Current Valuation and its Impact
The money for share buybacks is coming in the form of debt. MCD's free cash flow has been around the $4 billion level since 2010, so there is no way they can afford such an extravagant spend with what they already have. They will need to use debt to get it done.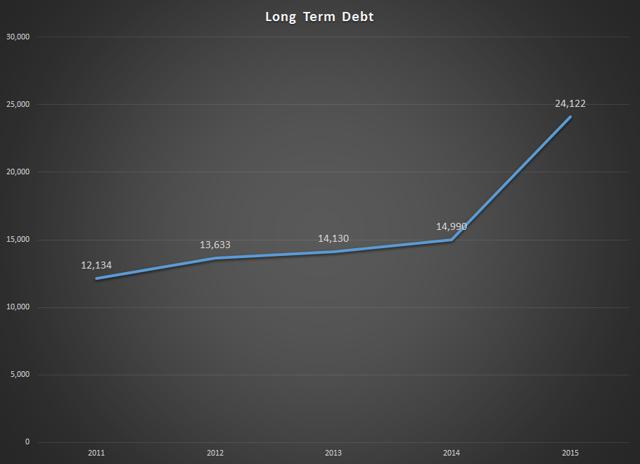 Share buybacks, per se, are not a bad thing. But what happens when a company uses debt to buy stocks are a very high price? I read a great article in Forbes which detailed the pros and cons of share buybacks. You should read that when you get a moment. So the real key is: how much price the company pays to buy those shares back. The lower the better, obviously.
But here's the problem: MCD's shares have been on fire since last year.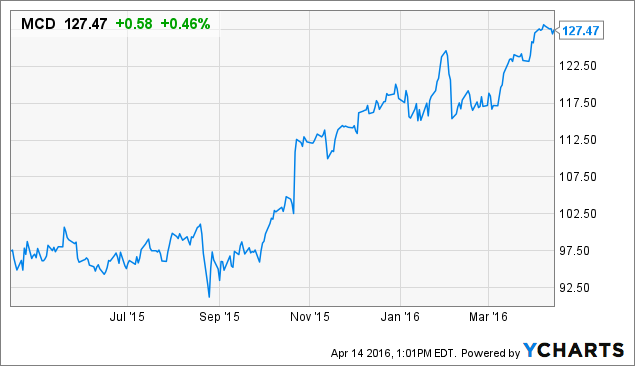 So the company is paying lot more value to buy them back at these levels, and with money that adds to their debt, no less. It's great for investors in the short-term, but not quite so in the long run.
MCD PE Ratio (NYSE:TTM) data by YCharts
From their 2015 Annual Report - Capex
"The Company expects capital expenditures for 2016 to be approximately $2.0 billion, about half of which will be used to open new restaurants. The Company expects to open about 1,000 restaurants, including about 400 restaurants in affiliated and developmental-licensee markets where the Company does not fund any capital expenditures. The Company expects net additions of about 500 restaurants. The remaining capital will be used to reinvest in existing locations, including about 400 to 500 reimages in the U.S."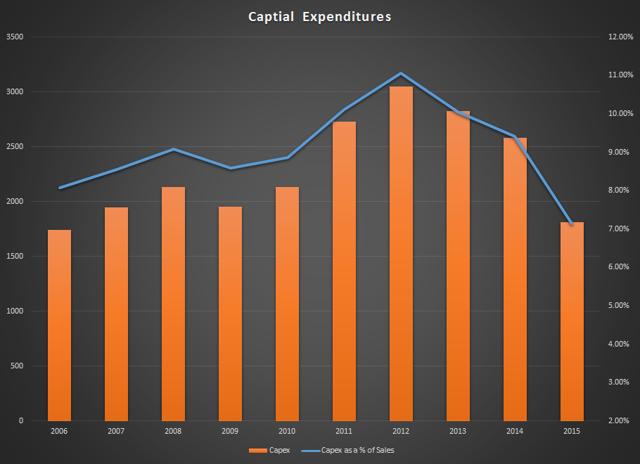 Though MCD is a highly franchised company, they still need to spend on their core business to keep the engine moving; as such, CapEx is vital to the company's future. After pulling back significantly in the last five years, it's clear that the company seems to be ready to start spending more.
Investor-speak: Not Enough Positives
For the year ended December 31, 2015 , the U.S., International Lead Markets and High Growth Markets segments accounted for 34%, 30% and 24% of total revenues, respectively.
The burger maker derives nearly 66% of its revenues from outside the United States, and a strengthening U.S. dollar will definitely take its toll on the company's bottom line.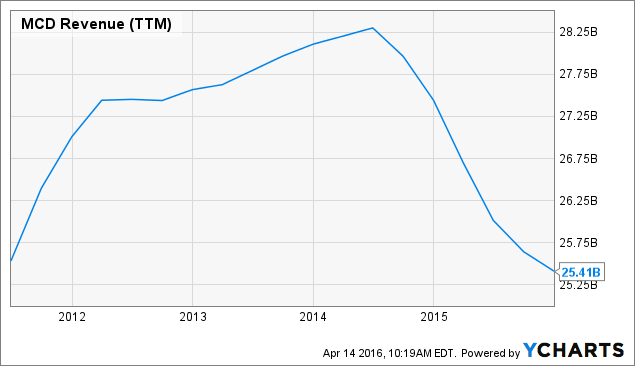 MCD's revenue is yet to show signs of recovery and, although the sentiment about the company has changed now, there is still a huge amount of pressure to deliver on those numbers.
McDonald's is a massive company with a global presence, so it will be unfair to expect the company to grow as fast as some of its smaller peers. However, the way the stock price has jumped by more than 30% in a span of less than 12 months, there is a tremendous amount of expectations built into the company's earnings reports over the next few quarters.
One quarter of great-looking comps - especially after a string of poor ones - is not enough to go on. On the other hand, the $11 billion they have for the share buyback game is going to provide a sort of floor for stock price, but it's going to be a little risky to add to your position at this point.
Disclosure: I/we have no positions in any stocks mentioned, and no plans to initiate any positions within the next 72 hours.
I wrote this article myself, and it expresses my own opinions. I am not receiving compensation for it (other than from Seeking Alpha). I have no business relationship with any company whose stock is mentioned in this article.