Under enormous shareholder pressure, spurred on by Seeking Alpha and followed by a shareholder lawsuit, Navios Maritime Holdings (NYSE:NM) has just announced the suspension of their controversial $50M loan facility from Navios Maritime Acquisition (NYSE:NNA). This represents an enormous victory for minority shareholders. The following report discusses the initial loan controversy, subsequent activist reaction, legal actions, and the victory we as a community were able to accomplish as of 14 April 2016.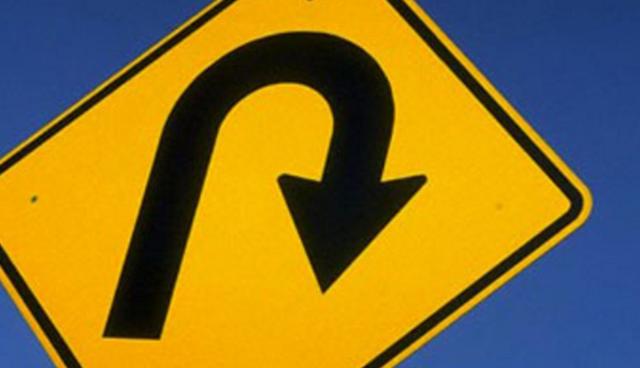 This report concludes with a call-to-action for all minority shareholders, including both retail investors and institutional participants, to join an informal network to inspire future shareholder activism. Together we can win more victories for the common shareholder and put an end to rampant corporate malfeasance. Send me a private message on Seeking Alpha to learn more.
Loan Controversy Overview
Navios Maritime Holdings is a struggling dry bulk firm, which is facing a massive insolvency crisis. However, NM also owns a 47% stake in daughter-firm Navios Maritime Acquisition, which is performing quite well due to a recent surge in tanker rates. As the founder and de facto controlling shareholder of NNA, NM has a responsibility to act fairly with all of its interests. They have an overwhelming fiduciary responsibility to treat NNA fairly above all others because they have such a strong controlling stake.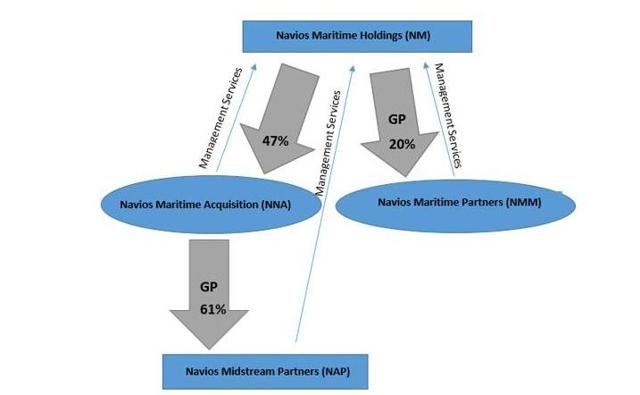 Unfortunately, management at NM decided to not act fairly. Instead, they attempted to fleece NNA shareholders through a $50M credit facility, secured by laughable collateral. While NNA is forced to pay over 8% interest rates to 3rd party banks, NM attempted to pull $50M of essential capital away at a laughable interest rate of under 4% (LIBOR+3%). NNA has essential needs of their own - including an active share repurchase program, attempts to delever, and a key role as GP and primary shareholder of Navios Maritime Midstream Partners (NYSE:NAP).
NM attempted to slide this $50M facility past shareholders, and they nearly succeeded. However, a community of common shareholders were able to make their voices heard, a key analyst at Wells Fargo (Michael Webber) officially called out the loan along with a rebuking downgrade, and Metropolitan Capital Advisers filed a lawsuit (registration required) two weeks ago. Faced with overwhelming pressure, NM folded after a 34-day public campaign, and withdrew their $50M loan facility effective 14 April 2016. This represents an enormous victory for common shareholders, but it's not enough to simply celebrate.
Although the vast majority of firms in this industry are above board, there have been multiple cases where minority shareholders have been treated unfairly. This culture can change, but only if we join together to amplify our voice and influence. Seeking Alpha has proven to be a fantastic forum for such discussion and activism.
Note: This report is simply meant to update investors on this troubling saga at Navios. This is NOT a buy or sell idea or an opinion on any securities.
The Response from Industry and Analysts
As discussed in the previous report (posted 10 March), the initial response from the shipping industry and from key analysts was very disheartening. All of the analysts present on the Q4-15 earnings call where the loan was first revealed failed to ask any tough questions (link to transcript). Likewise, although multitudes of investors were outraged by the terms of the deal, the industry was largely silent - perhaps preferring to look the other way.
Michael Webber of Wells Fargo finally spoke out against the loan via a strong downgrade, and he also provided input for a key TradeWinds news article.
Response from Activist Shareholders
Minority shareholders were outraged by the clear self-dealing. Although the odds were clearly stacked in favor of management and other insiders, a few of us decided to take an activist approach. Following an SEC filing, which showed the precise details of the $50M loan facility, silence and emails to management were no longer enough. Our voice was heard loud and clear on 10 March.

The linked analysis (title above) inspired a rigorous debate and call-to-action. Finally, the industry and related media outlets began to take serious notice. TradeWinds, a top-ranked industry journal, quickly published critical news regarding the loan, and the pressure began to build.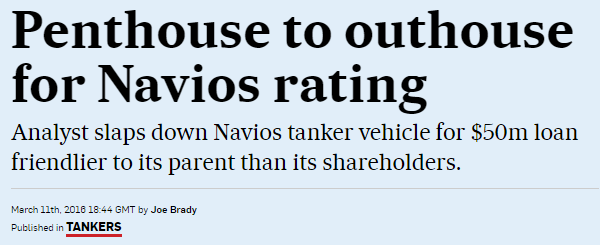 Splash 24/7, another key shipping news source, also jumped on the developing story.

All of this public pressure cumulated with a lawsuit by Metropolitan Capital Advisors.
The Lawsuit
The Metropolitan Capital Advisers lawsuit (link to download PDF here) marked a clear turning point in shareholder activism. Unlike many foolish shareholders lawsuits I've witnessed, the majority of which only serve to enrich lawyers, this lawsuit was direct, factual, and made realistic demands.
The demand was for NM to nullify the $50M facility with NNA and to immediate return any funds along with potential damages. I urge all interested parties to read the lawsuit paper (link to PDF above), which closely reflects points made in the previous Seeking Alpha analysis.
Ultimately, Navios realized they were extremely out of line, especially after TradeWinds dealt a crushing blow on 7 April by clearly showing how ludicrous the loan terms were compared to other distressed debt deals, such as the one made by Eagle Bulk Shipping (NASDAQ:EGLE).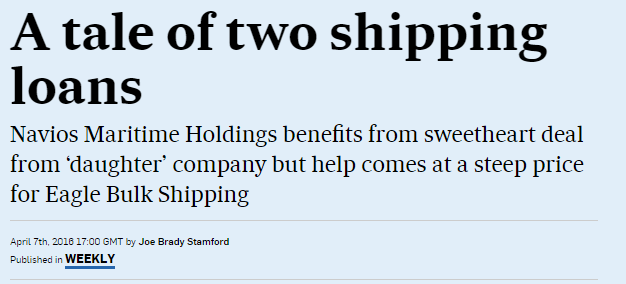 As of 14 April, Navios Maritime decided to do the 'right thing' and officially rescinded the $50M facility before drawing any money. This represented a major victory for shareholders.
The Victory - Just the First Step
It's not enough to simply rest on our laurels after this victory. Navios has gotten the message, but unfortunately, there are still many other firms, which fail to act in the best interests of shareholders. Motivations abound, but I have personally witnessed dozens of transactions in this sector, which destroy shareholder value while directly benefiting management and insiders.
We run a top-rated deep value research service, Value Investor's Edge, in conjunction with Seeking Alpha. Our group shares research reports and focuses on value opportunities in downtrodden industries. Most recently, our focus has been on the maritime sector, and Navios Maritime Acquisition was a popular value target. This $50M facility was a direct attack on many of our holdings and we refused to be silent.
Although we do celebrate this evening, our group is not standing still. In fact, we wish to broaden our coalition - in a manner of accessibility and transparency for all members.
Coalition for Shareholders Value Investor's Edge is a subscription research service, and I fully understand there are investors who have no interest in joining our membership, either for personal reasons or for budgetary concerns. Therefore, I am excited to officially launch an associate network for ongoing and future shareholder activism. This network will be 100% free to join and will be a way for minority shareholders to band together to weed out corporate malfeasance.
Ideally, in the near future, our group will have enough collective influence to make substantial changes in the deep value sector. To join, simply send me a direct message on Seeking Alpha, and I will give more information along with my email. If any readers know of any other blaring issues of shareholders getting taken advantage of by management - feel free to post below or send a private message. Together, we have the power to improve the management culture across the board.
Legal Disclaimer: The above report reflects only the personal opinion of J Mintzmyer, through the business interests of Mintzmyer Investments LLC, current only as of the evening of 14 April 2016. All investors should always conduct their own due diligence and should never rely on public research as a basis for investment or divestment of any assets. This report is NOT a solicitation to offer investment advice or to offer financial products. The above analysis may contain inadvertent financial errors or miscalculations, of which Mintzmyer Investments LLC and J Mintzmyer by extension will not be liable. All the included analysis is purely speculative and is based on unaudited opinion only.
Disclosure: I am/we are long NM, NNA, NAP.
I wrote this article myself, and it expresses my own opinions. I am not receiving compensation for it (other than from Seeking Alpha). I have no business relationship with any company whose stock is mentioned in this article.
Additional disclosure: I am long NM via NM-H.