JPMorgan Chase & Co. (NYSE:JPM) has reported first quarter results that came in above expectations on Wednesday. The company's business looks stable, the valuation is attractive and the company's income generation potential is compelling as well.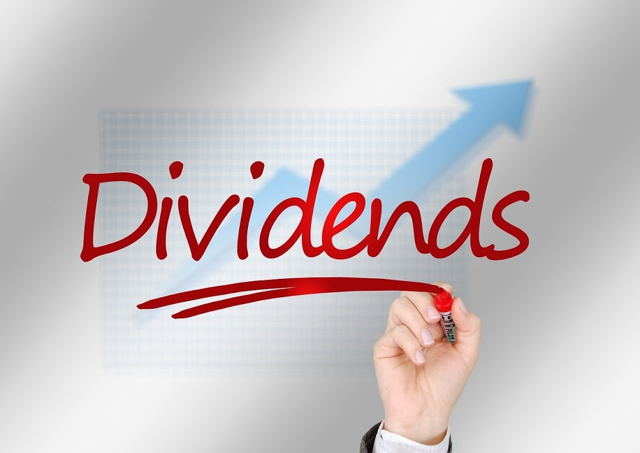 JPMorgan grossed revenues of $24.1 billion in the first quarter, up one percent quarter to quarter, but down three percent year on year. JPMorgan's non-interest expenses declined by $1.0 billion (about 7%) in comparison to the prior year's quarter, which shows the company's will to cut expenses and improve the company's cost profile and profitability. JPMorgan's net income was hit by an increase in provisions for credit losses (up 90% year on year to $1.8 billion), which is primarily the result of adjustments for JPMorgan's oil and gas loan portfolio, and, to a lesser degree, adjustments for JPMorgan's loans to companies in the metals and mining industry.
Investors need not worry about these credit loss provisions too much, chances are high that those provisions will come in at a much lower rate in the future again (as they did in the past).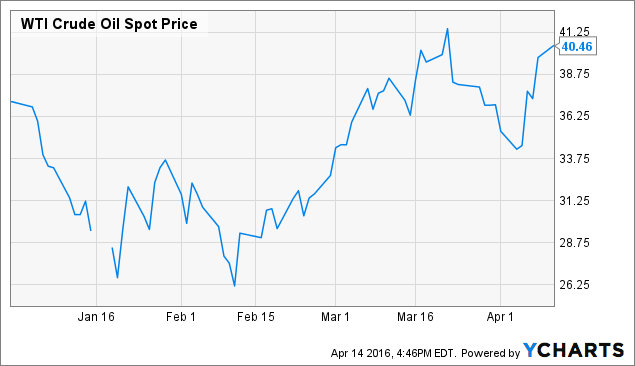 In the first quarter oil prices averaged about $34 per barrel, in the last weeks the price of oil has increased substantially though, which means oil companies make more money right now than they did in the first quarter. This, in turn, means that the loans made to these companies are of a better quality now (in comparison to earlier this year, when oil was trading well below the current level). JPMorgan will thus be forced to make smaller provisions for credit losses in the future. When we look at JPMorgan's quarterly results, and adjust the credit loss provisions to the level from the prior year, JPMorgan's operating income would have grown by $300 million, which means the company's net income (adjusted for unusually high credit loss provisions) is up about $200 million year on year, an increase of 3.5%. We can thus say that, despite a small earnings decline, the first quarter was not bad at all for JPMorgan: Excluding the impact of unusually high credit loss provisions the company would have been able to grow its net income slightly, thanks to great cost cutting results.
JPMorgan's shareholder returns remain attractive as well, the company returned $3 billion to its owners in the first quarter of 2016. $1.3 billion worth of shares were repurchased (net of share issuances), which means an annual buyback pace of 2.5% of the company's shares, which adds an additional 2.5% to JPMorgan's earnings per share growth rate. JPMorgan also pays a quarterly dividend of $0.44, which equals an annual dividend yield of 2.9%, one of the highest dividend yield among major banks. JPMorgan's dividend yield is attractive in the current environment, where even 30 year treasury bonds offer a lower yield: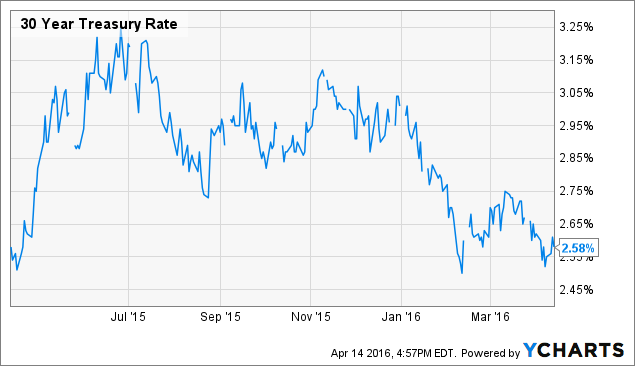 Right now JPMorgan's owners get an income yield that is more than ten percent higher than the yield they would get from holding 30 years US treasury bonds. But JPMorgan also grows its dividend at an attractive pace, the last dividend increase was a 10% hike last year. With its next dividend announcement JPMorgan should increase its dividend again, as JPMorgan has a history of increasing its dividend after making four payments at the same level (which JPMorgan has done now with its April dividend payment).
Investors mainly in it for the income can utilize an option strategy to increase their income they get from their JPMorgan investment further. When we look at JPMorgan's options chain, we see that the January 2017 call option with a strike price of $67.50 trades at $2.03 right now (let's calculate with $2.00).

An investor holding 100 shares of JPMorgan (which would equal a market value of $6,250 at the current price) can count on dividend proceeds of $176 over the next year (not factoring in a dividend increase). By selling said call option contract (which covers 100 shares) an investor could increase his income by $200, for an annual income of $376, which means an annual income yield of 6.0%.
If JPMorgan's shares reach the strike price of $67.50 by next January, the shares would get called away, which would lead to a total return of 13.3% over the next nine months (dividend payments of $132 plus option premium of $200 plus share price increase of $500). This is equal to an annualized total return of 18.1% -- a very compelling proposition. If the strike price is not reached by next January, nothing happens, the investor would get to keep the option premium and could repeat the process of selling a covered call option contract.
By using this strategy investors who are looking for regular cash proceeds can boost their income derived from their JPMorgan investment significantly, which makes this strategy attractive for this group of investors.
Takeaway
JPMorgan's results were better than expected, when we adjust for the company's one time credit loss provisions JPMorgan was doing very well operationally, thanks to very successful cost cutting efforts.
The company's low valuation (of just 10.3 times trailing earnings and 1.02 times book value) and the high dividend, which will very likely be increased in three months, make JPMorgan an attractive pick for income investors.
Disclosure: I/we have no positions in any stocks mentioned, but may initiate a long position in JPM over the next 72 hours.
I wrote this article myself, and it expresses my own opinions. I am not receiving compensation for it (other than from Seeking Alpha). I have no business relationship with any company whose stock is mentioned in this article.