Wells Fargo (NYSE:WFC) has reported first quarter results on Thursday, beating estimates for the top and the bottom line. Wells Fargo's results look good, but there are some questions regarding the bank's energy exposure.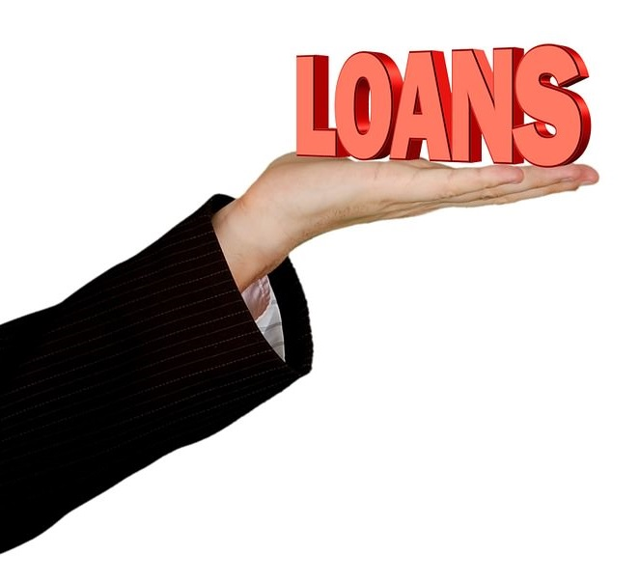 Wells Fargo earned $0.99 per share in the first quarter, slightly below last year's number of $1.05 per share, but better than estimates, which saw a bigger earnings decline. Wells Fargo's net income totaled $5.5 billion, down from $5.8 billion in the previous year's period.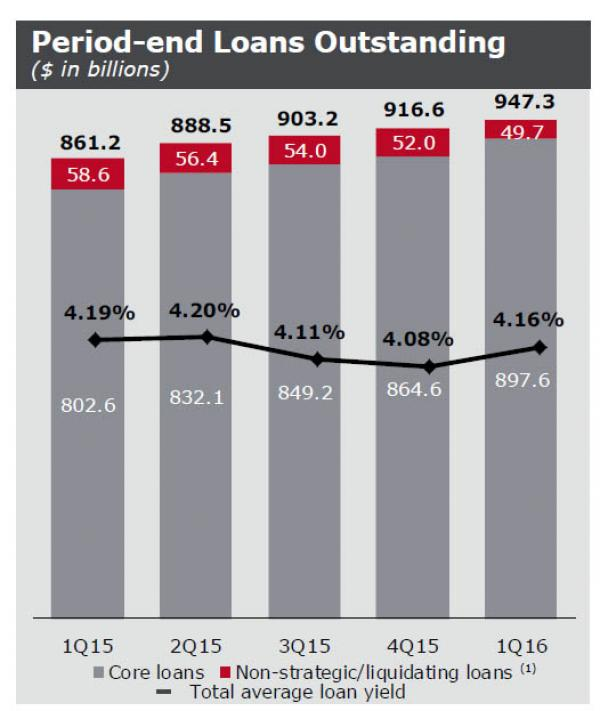 Wells Fargo's loan portfolio keeps growing at a very attractive pace, the company's period-end loans outstanding totaled $947 billion at the end of the first quarter, up 10.0% over the last twelve months. On a quarter to quarter basis Wells Fargo's loan portfolio grew every quarter, the last three months saw an increase of 3.3% (14% annualized), which reflects the addition of $30 billion in loans and leases Wells Fargo has added from GE Capital (NYSE:GE). Most of these additions were commercial and industrial loans, which come with a solid credit quality.
Wells Fargo also increased its total average deposits, reporting a $45 billion increase (about 4% year on year) to $1.2 trillion. The average deposit cost of 10 base points means this money comes at barely any cost at all, which shows the company's great business model: Loaning money at an interest rate of 0.1%, and lending the same money to others with an average interest rate of 4.2% (in the first quarter, up 10 base points in comparison to the fourth quarter of 2015).
Wells Fargo has an energy exposure of $41 billion, its energy loan portfolio makes up $18 billion of its total $947 billion in loans. This sounds like much, but for a company the size of Wells Fargo this is not too big at all. It is very unlikely that all of these loans stop performing, but even in this worst case scenario Wells Fargo would just lose three quarters worth of income -- the fear some investors hold, that the company's energy exposure could shake the bank to its core, is unjustified. Wells Fargo's provisions and net charge offs have increased quarter to quarter as well as year on year, but are still at a rather low level ($1.1 billion and $900 million, respectively), the company's total non-performing assets stand at $13.5 billion, which is actually a lower number than one year ago, when the company's non-performing assets stood at $14.8 billion.
It is likely that Wells Fargo's energy provisions and charge-offs will be even lower than they were during the last quarter, as oil prices have increased substantially over the last weeks: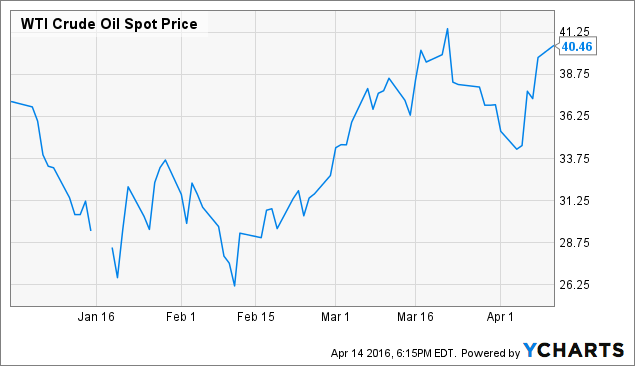 Right now crude oil trades more than $5 above the Q1 average of $34, which means less pressure on energy companies, which, in turn, means that the loans these companies have taken on are more likely to get paid back fully. In January and February the outlook for Wells Fargo's energy loan portfolio was a lot worse than it is right now, and even during times of very low oil prices Wells Fargo did not have to write off a lot of these loans, which means that charge-offs will likely be even lower in the second quarter and the rest of the year if oil does not drop substantially again.
We can summarize that the first quarter's results were quite good: Loan portfolio growth, higher average interest rates for the loans the company holds and low non-performing assets and charge-offs allowed Wells Fargo to beat estimates. The company's exposure to the energy industry is not a big problem, especially since oil prices rose a lot over the last weeks.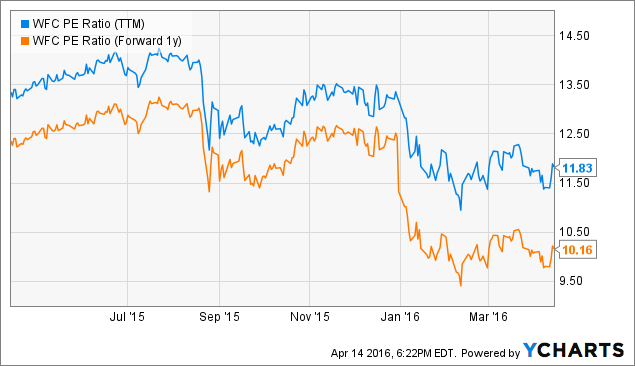 Wells Fargo's valuation is pretty attractive right now: The company trades at 11.8 times trailing earnings, which is about 20% below the high seen last summer and close to the 52 week low, the company's forward earnings multiple of 10.2 is compelling as well, since this means Wells Fargo trades with a forward earnings yield of 9.8% right now.
The company's low valuation and high cash generation allow for attractive shareholder returns, the company's dividend yields 3.1% right now and will very likely be increased with the next announcement (since Wells Fargo has paid out $0.375 per share four times now, and the company usually announces a dividend increase with its May announcement). Another 7% dividend increase (like the one we saw last year) would bring the company's dividend yield to 3.3%, which is very attractive in times when 30 year treasury bonds yield just 2.6% (with no growth potential).
Takeaway
Wells Fargo's first quarter was convincing: The company beat estimates, increased its loan portfolio substantially, increased the average interest rate of its portfolio, and yet the company's non-performing assets are pretty low. The company's energy exposure is nothing investors need to worry about too much, especially since oil prices grew a lot over the last weeks.
Wells Fargo trades at just ten times forward earnings and offers a dividend yield of more than three percent, which is compelling, especially since Wells Fargo will very likely increase its dividend again in May.
Disclosure: I/we have no positions in any stocks mentioned, but may initiate a long position in WFC over the next 72 hours.
I wrote this article myself, and it expresses my own opinions. I am not receiving compensation for it (other than from Seeking Alpha). I have no business relationship with any company whose stock is mentioned in this article.