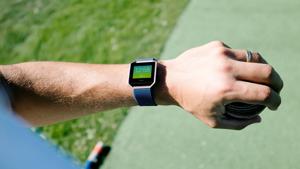 In a recent interview with the Telegraph, Fitbit (NYSE:FIT) CEO James Park hinted at the company's plans to compete directly with Apple (NASDAQ:AAPL) Watch. Amusingly, Park first dismissed Apple's device as one that "probably does too much," but then described Fitbit's ambitions with multi-purpose wearables:
And while you're wearing these devices, I think there's huge opportunity for them to connect and interact with the broader world whether it's richer notifications or integration with the cars or homes or buildings or payments or [identity] authentication.
Fitbit CEO has basically described an Apple Watch. Park is understandably downplaying Apple's smartwatch as doing too much simply because Fitbit lacks a comparable product in the marketplace. Fitbit's portfolio is mostly made up of single-purpose devices, which focus on casual health and fitness, and does not include a smartwatch product with a rich variety of apps and use cases. At the same time, Park is aware of attrition problems and slowing growth in its business (I wrote about this in Fitbit: 5 Things Bulls Are Missing). The more sustainable and growing smartwatch category would offer Fitbit a solution to both problems.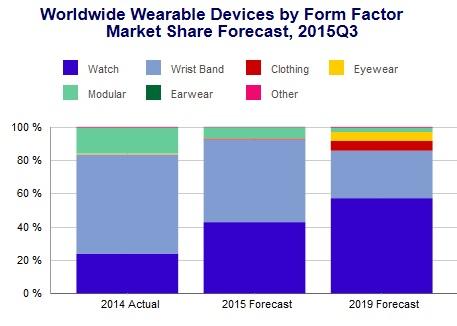 Source: IDC, December 2015
But can Fitbit successfully compete outside of its casual health and fitness niche and take on Apple Watch? And does Apple need to be worried about the wearables sales leader stepping onto its turf?
Smartwatch is a unique category
When Apple unveiled the Watch, its first ever wrist-worn device, Tim Cook noted the unique nature of the product:
It's as much about personal technology as it is style and taste. It seamlessly combines materials and software and technology. And we thought not only of the function, but of the way it looked.
This intersection between technology and fashion poses unique challenges for wearables competitors. Putting technology into a small case (or a band) worn on the wrist requires a new level of engineering skill, while adopting fashion themes calls for a new set of company values and different thinking.
Fashion
Fashion is the less obvious, but crucial aspect of wearable technology. To this day, many tech companies and industry observers are still underestimating the unique role that fashion themes play in wrist-worn devices.
The importance of fashion is evident in traditional watches. No longer used for primarily telling the time in the smartphone era, a traditional watch has managed to keep its relevancy largely thanks to its role as a fashion accessory. According to research from retail analysts Mintel, 25% of UK consumers who wear a watch rarely use them to tell the time. Nearly 50% of customers aged 20-24 wear one as a fashion accessory, and 25% of consumers aged 16-24 prefer watches from fashion brands.
Apple is arguably best positioned in terms of style and taste in the wearable technology market, as design, aesthetics and craftsmanship are an essential part of the company's DNA. Apple's first wearable hit actually already dates back to 2001, when the company introduced the first iPod with the iconic white headphones. These had been designed as an essential part of the product and played a major role in the product's marketing and success.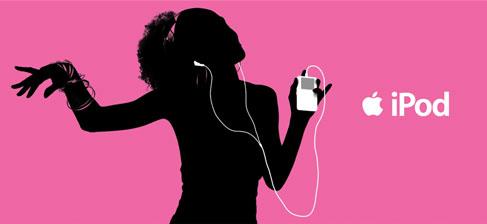 It is then not surprising that much of Apple's focus with the Watch has been on the product's fashion aspect, the easy-to-swap bands. Apple currently offers 55 different Watch bands (66 if including the Hermès collection) in various colors and materials, and at a level of quality which rivals the best watchmakers in the industry. In fact, the renowned watch site Hodinkee has the following words for Apple's Link Bracelet:
This is probably the single best designed bracelet I've ever seen on any watch, period.

Fitbit has certainly taken notice. The company has recently introduced fashion elements to its line-up with the new Blaze and Alta products, which have both swappable bands. The Blaze is a $199 sports watch with health and fitness tracking and basic smartwatch integration, and comes as Fitbit's closest answer to the $299 Apple Watch. The Blaze's design and bands fall short of the high quality of Apple's smartwatch, but this is expected given Fitbit's positioning in the lower end of the market and lower pricing.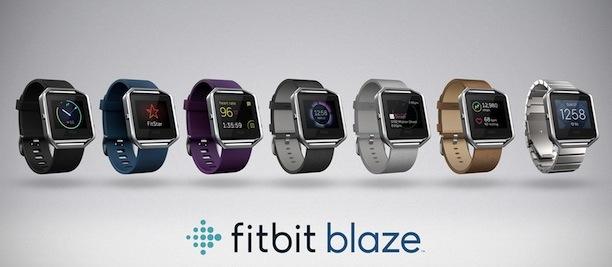 The problem for Fitbit's smartwatch strategy is that it means moving upmarket. The company will need to add more features, more technology and charge a higher price (see the $249 Fitbit Surge), effectively going head-to-head with Apple at the same or similar price point. To meet increased quality and function expectations found in the higher price tiers of the smartwatch market, and remain competitive with Apple's design and quality, Fitbit would need to embrace a new set of values beyond its focus on health and fitness. I think it is unlikely that Fitbit could both change its culture and achieve the same design and quality excellence as Apple.
Technology
Smartwatch technology goes beyond the components, sensors and software found in the watch case. To fully realize its value potential, a smartwatch needs to be able to connect and interact with an ecosystem and infrastructure which enable convenience features like a voice assistant, mobile payments or unlocking hotel doors.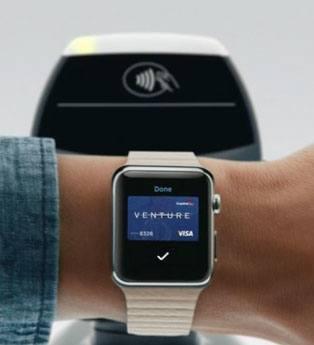 Building such an ecosystem is extremely resource and competence-intensive and beyond means of most companies. For instance, Apple has been working on and improving its Siri voice assistant for six years now, while work on the Apple Pay mobile payment system already began in 2009. I find it difficult for a company of Fitbit's size to develop and manage its own smartwatch OS with a large ecosystem of apps and services, and be able to catch up and compete with dominant wearable operating systems from Apple and Google (NASDAQ:GOOG) (NASDAQ:GOOGL), which have together nearly 80% market share. The more likely scenario is that Fitbit would license a third-party OS like Google's Android Wear, which would fast-track its smartwatch plans while save its resources for R&D related to hardware and health and fitness. On the downside, such a solution would give Fitbit's product a commodity feel and its features would be largely dependent on the partner's OS. For instance, mobile payments are not yet available on Android Wear, much to Google OEMs' disappointment and competitive disadvantage against Apple Watch.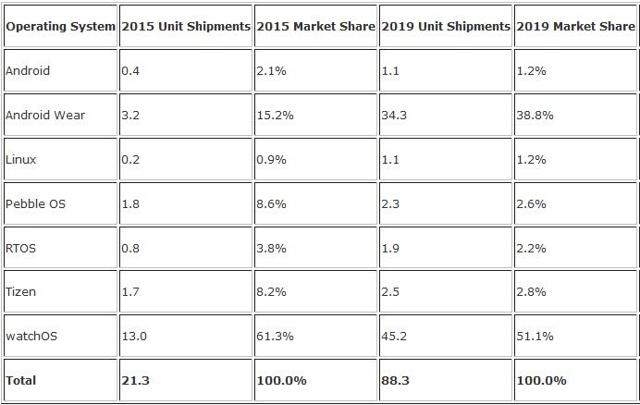 Source: IDC, December 2015
This would leave Fitbit to differentiate its smartwatch product solely on health and fitness features and design. However, judging by its pace of innovation and the lack of new technology in the latest Blaze and Alta products, I have low expectations. Management's comments from the last conference call suggest we cannot anticipate a significant new product in 2016, while Apple is rumored to be already readying a second generation Watch to be launched this fall. Apple CEO Tim Cook also hints that the company is working on a companion health product subject to an FDA approval. Given the Watch has a built-in power and communications port, we might see a health-oriented Watch band accessory with additional sensors, which could redefine the product and revenue expectations in the category.
While Fitbit dominates the market for casual health and fitness trackers, it is years behind when moving upmarket and facing competitors like Apple in the smartwatch category. In addition to fashion, I am much skeptical Fitbit can challenge Apple Watch on technology.
Investor Takeaway
Fitbit looks for growth and sustainability and hints at plans to develop a smartwatch. Since there is limited real estate on the wrist, single-purpose devices like health and fitness trackers will be inevitably replaced by more capable products as the market matures and consumers ask for more value in terms of fashion, convenience, and health and fitness features. Think the iPod being replaced by the iPhone.
However, I remain negative on Fitbit and its ability to successfully compete outside of its casual health and fitness niche. To be successful in the smartwatch segment, Fitbit will need to ship more features, increase value and price, and inevitably go head-to-head against much larger companies with superior design and technology. Fitbit has neither resources nor competences to pose a threat to Apple Watch. On the other hand, I am bullish on Apple and its Watch. Apple is uniquely positioned at the intersection of liberal arts and technology to succeed and dominate the profits in the smartwatch market. Investors need to be patient before the product matures, gains mass-market appeal, and starts materially contributing to AAPL's financial results. But I think this is a matter of when, not if, as much value can be extracted from the combination of fashion and technology on the wrist.
*Image Source: Fitbit
Disclosure: I/we have no positions in any stocks mentioned, and no plans to initiate any positions within the next 72 hours.
I wrote this article myself, and it expresses my own opinions. I am not receiving compensation for it (other than from Seeking Alpha). I have no business relationship with any company whose stock is mentioned in this article.
Additional disclosure: This is no recommendation to buy or sell securities as that carries with it very high risks. The information contained in this article is for informational purposes only and subject to change at any time. Do your own due diligence and consult with a licensed professional before making any investment decision.