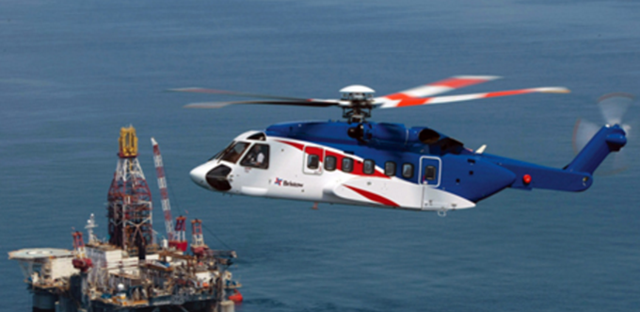 Source: Lockheedmartin.com

Bristow Group (NYSE:BRS) is a global leader in providing helicopter services to the offshore energy industry and is one of the many victims of the recent energy meltdown. The company's stock has plummeted from over $80 a share to its current price, just below $20.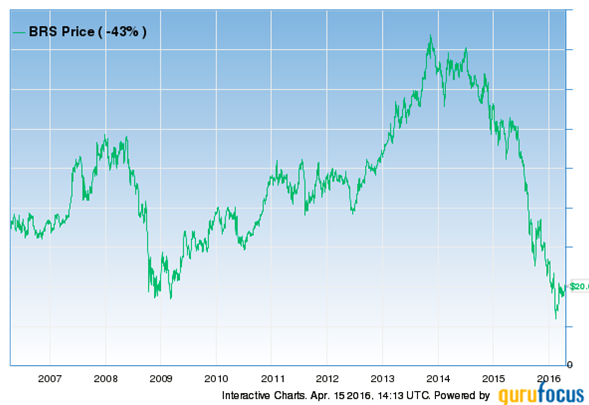 Founded in 1955, BRS has successfully maneuvered through the booms and busts of the oil market for the last 60 years. However, the latest downturn may be more than just another hiccup in the company's long history of success.
Although bulls will highlight the company's low valuation metrics, bears will immediately point to its rising debt load and worry about a persistent oil glut spurred by global taps that are flowing wide open. EBITDA is dropping at the same time debt is rising, which factored into a March downgrade by Moody's and its current negative outlook.
"Moody's expects that the deterioration in global deepwater and ultra-deepwater drilling activity, which provides the majority of Bristow's revenues, could push Bristow's debt / EBITDA near 5x in the fiscal year ending March 31, 2017. As a result, the company may need covenant relief from its bank group."
Source: Moody's March 21st Press Release
Not all is gloom and doom, however. Moody's does note the company's aircraft retain strong resale value, which could be used to reduce debt and right-size operations. Additionally, BRS is courting the Search and Rescue (SAR) market, highlighted by a 10-year, $2.5 billion contract with the United Kingdom.
"The SAR market is continuing to evolve and we believe further outsourcing of public SAR services to the private sector will continue…"
Source: BRS 2005 10-K
If this government outsourcing trend continues, as the company predicts, it would provide important diversification away from the energy markets. There are also SAR opportunities to exploit in the private sector.
A narrow moat exists for the company given a very good safety record and global scale, two important selling points to multi-national customers. Unfortunately, a sterling safety record can disappear overnight, so it's a tenuous moat at best.
Legendary value investor Walter Schloss beat the market by 4.5% annually from 1956 to 2000. Not too shabby. He was extremely fond of companies that paid dividends. However, he also liked to buy companies after they cut their dividends. His belief was investors overreact to cuts and stocks driven lower by this reaction often presented exceptional opportunities.
In early February of this year, BRS slashed its dividend from $.34 to $.07. Not even a week later CEO, Jonathan Baliff, ripped a page out of the Schloss playbook and acquired 15,000 shares. A week later, he increased his stake by another 2,500 shares, spending nearly $230,000 in total.
A dedicated executive that buys company stock consistently quarter after quarter is great, but one that knows when to buy and sell shares in a cyclical industry can be even better. Baliff is a CEO who isn't afraid to time the energy market and was last seen selling shares near $70. He wasn't the only executive buying into the BRS story as several other insiders invested $100,000 in company shares.
John Rogers of Ariel Investments has also been buying recently and now owns over 28% of the company. An impressive display of confidence, even from an investor known for making large bets.
Can BRS survive its growing debt load? Will rising oil prices provide a tailwind to operations any time soon? There are some smart people answering yes.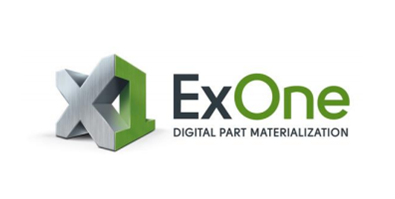 There are insider buys that are simply window dressing, there are insider buys that are moderately relevant and then there are insider buys that grab you by the lapels, shake you violently and cause you to drop the f-bomb. I'll let you guess where the $13 million spent by ExOne's (NASDAQ:XONE) CEO, Kent Rockwell, falls.
This more than significant purchase occurred in the much maligned 3D-printing industry. I previously questioned if the industry was bottoming here, but this insider purchase may be the most telling sign yet.
Best of Small-Cap Seeking Alpha:
These are the articles that caught my eye recently on Seeking Alpha.
A historically strong operator, PRA Group (NASDAQ:PRAA) has hit a few bumps in the road. However, if recent acquisitions pan out and collections go as planned, the company could have excellent growth prospects. Director David Roberts is a believer as he bought nearly $340,000 in stock at the end of last year.
Pretium
PRA Group: An Undervalued Stock
An unappreciated spin-off with a "big pile of cash" and 74% owned by legendary investor Mario Gabelli. Sounds like an idea that's at least worth a look.
John Huber
Associated Capital: A True 70 Cent Dollar Trading For Less Than Net Cash

Thank you very much for reading and have a great weekend. If you enjoyed the article and believe in my approach to finding compelling small-cap value ideas, please consider the Tuzz Report which is my premium service where I refine these ideas and present actionable, detailed analysis.
Disclosure: I/we have no positions in any stocks mentioned, and no plans to initiate any positions within the next 72 hours.
I wrote this article myself, and it expresses my own opinions. I am not receiving compensation for it (other than from Seeking Alpha). I have no business relationship with any company whose stock is mentioned in this article.
Additional disclosure: This list is just a starting point for further analysis. Please do your own due diligence before investing.