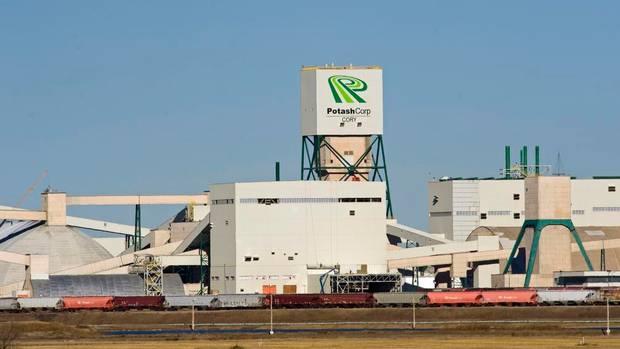 Potash Corp (NYSE:POT) just seems to keep finding a way to go down, as the recent rally this year proved to be a fake, as Potash Corp continued its decline to a low of $20.86, and will keep plummeting into the teens. As I predicted in my previous Potash piece, the dividend would inevitably be cut, and a few weeks after my piece was published, the dividend was indeed cut for the first time in the company's history. There is a very real risk of the dividend being cut again in 2016, as the potash glut keeps getting worse, while the yield keeps getting higher as the stock price nosedives. The 2016 guidance may be downgraded again, as there is a real possibility that global shipments will fall further than original estimates.
2016 guidance may be downgraded as potash glut drives down prices
Morgan Stanley stated that they expect "potash to be oversupplied in the near to medium term". This is a very real scenario that will continue to drive Potash Corp stock even lower, as there appears to be no bottom in sight. Potash Corp's 2016 guidance predicted that global demand would be between 59 and 62 million tonnes of potash. However, it appears that these numbers will realistically be much lower, as global shipments continue to have negative momentum, which will cause potash prices to go down further. CIBC (NYSE:CM) recently slashed the price target to $20 from $23. Jacob Bout, an analyst from CIBC stated "While we were hopeful that producer discipline would help to stop the slide in potash prices, we are still seeing evidence in the U.S. and Asia markets of a continued fight for market share that trumps producer discipline". The big buyers of potash such as U.S. and Asia appear to be intentionally delaying the deals with Potash miners, as they are holding off, and driving potash prices into the ground. Droughts have also plagued areas of India, who is another huge buyer of potash, so any potash purchases will be further delayed potentially to next year.
Second dividend cut in store for 2016
Potash currently yields 6.23%, which is very attractive for income investors, but be warned, as the yield could go way higher once the stock plummets further and another dividend cut will inevitably happen. There are no signs of a bottom in potash prices, as the outlook is very weak, and is expected to get weaker. In the 2016 guidance, earnings were expected to be in the $0.90 to $1.20 EPS, which is low compared to its historical average, but the current dividend of $1.00 per share looks unrealistic at this point, as a payout ratio of 100% does not make sense. If all their earnings go into paying the dividend then Potash has zero room to grow, and will not be able to invest in projects or acquisitions in a low potash price environment. Potash will inevitably need to cut the dividend, in order to survive the rout in potash prices. The dividend is not safe, and I would recommend income investors to look elsewhere for their dividends, as there are much better choices out there which don't have the woes that Potash Corp has.
Conclusion
Potash faces major headwinds in the short to medium term due to oversupply, and lack of demand. A majority of Potash's earnings are going into paying its large dividend, and as potash prices fall further, we can expect another dividend cut so Potash Corp can keep their finances in order which will allow Potash to position itself better for the long term. More mine shutdowns can be expected going forward, as Potash will slows production in a time of crisis. I would stay away from Potash at current levels, for those looking for a bottom in the stock, I would wait until after the second dividend cut later this year. After all the fed up income investors start bailing from the stock, only then will a bottom be in sight.
Disclosure: I/we have no positions in any stocks mentioned, and no plans to initiate any positions within the next 72 hours.
I wrote this article myself, and it expresses my own opinions. I am not receiving compensation for it (other than from Seeking Alpha). I have no business relationship with any company whose stock is mentioned in this article.