Representatives of the major crude oil suppliers are meeting in Doha on Sunday to discuss an output freeze. According to the International Energy Agency, the meeting is not going to have any meaningful impact on oil supplies, but I believe it could still work out well for EOG Resources (NYSE:EOG).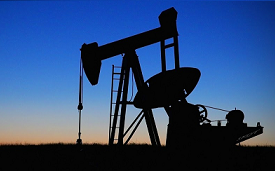 The Doha meeting
Oil prices have gained by more than 30% to north of $40 a barrel from mid-February following a meeting between Russia, Saudi Arabia, Qatar and Venezuela in February in which the countries discussed the possibility of freezing production at January levels. In the second round of meeting, the four nations seek to get support from the United Arab Emirates, Iraq, Kuwait, Oman, Algeria, Angola, Azerbaijan, Colombia, Ecuador, Indonesia and Nigeria who have confirmed their participation. Together, these countries represent 42 million barrels a day or about half of the world's crude production. It is unclear whether delegates from Kazakhstan, Mexico and Iran would attend.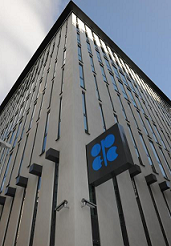 Image: OPEC.org
If the delegates agree to cap production, it is highly unlikely that it is going to have any meaningful impact on oil flows.
That's because some of the major producers, such as the US, Canada, Argentina, Norway, Brazil and OPEC member Libya won't be attending. Secondly, two of the world's largest producers - Saudi Arabia and Russia - have not increased their crude supplies since January. Russia has been producing close to 10.9 million barrels a day. In fact, last month's post-Soviet era record output was actually just 0.018% higher as compared to January level. Saudi output, on the other hand, peaked at 10.57 million barrels a day in last July. Practically, the two have already capped their output at January levels, even without an agreement. Thirdly, according to IEA, most of the oil producing countries are already supplying near record quantities of crude and are not in a position to meaningfully ramp up output anymore.
Consequently, a production freeze agreement will do little to solve the supply situation. But that doesn't mean it can't have a meaningful impact on oil prices.
The market sentiment around oil prices has improved dramatically since the end of last year. An agreement might not solve the supply situation, but it could at least show that the world's major producers are willing to work together to support oil prices. That's something which countries like Saudi Arabia were unwilling to discuss until last year. The agreement could, therefore, reinforce the positive sentiment. Oil may not continue climbing higher, but it may end up finding support at $40 which could be the new psychological floor, as opposed to previous level of $30. Oil may continue to hover near $40 until production declines and the supply glut eases.
$40 oil and US shale producers
The $40 a barrel oil price environment is bad news for a large majority of the US shale producers since the tight oil output at even some of the least cost shale plays does not breakeven at this level.
Every single major US oil producer has managed to substantially reduce costs and improve drilling efficiency over the last two years. Apache Corp. (NYSE:APA), for instance, has successfully lowered its drilling and completion costs for an average onshore well in North America by 35% in 2015 while improving its cost structure by almost 30% between Q4-2014 and Q4-2015. Consequently, according to consultancy firm Rystad Energy, the average breakeven costs have fallen by over 40% during 2013-15. Despite these gains, some of the lowest cost regions, such as Eagle Ford and Permian's Delaware Basin, require oil above $40 a barrel to breakeven.
Well positioned EOG Resources
However, EOG Resources, the leading independent crude oil producer in the Lower 48 states, is a rare gem. The company, like its peers, has also successfully lowered its costs in the downturn. Its completed well costs have fallen by 34.8% in the Delaware Basin, 6.6% in Eagle Ford and 18.2% at the Bakken formation during 2014-15. Its cash operating costs, which includes lease operating expenses and other charges, have declined by 26% between 2014 and Q4-2015.

But what set EOG Resources apart was that it was already one of the lowest cost shale drillers. With a large footprint in the heart of Delaware Basin, Eagle Ford and Bakken formation, EOG Resources benefited from a high quality asset base and a scale advantage. It was one of the lowest cost producers even before oil collapsed. With declining costs and improving well productivity in the downturn, a large chunk of its reserve base can generate decent returns in a $40 oil price environment.
In the fourth quarter conference call, EOG Resources identified 3,200 net drilling locations - which represent around a quarter of its total drilling locations -- that can generate 15% to 30% returns in a $40 a barrel oil price environment. Most of these properties are located in the Eagle Ford, Delaware Basin, Bakken/Three Forks, Powder River Basin and DJ Basin. To put in perspective, the size of this inventory is equivalent to more than a decade of drilling activity at EOG Resources' pace. And there is room for upside.
EOG Resources aims to further reduce costs and improve well productivity, particularly in the Eagle Ford, Delaware Basin and Bakken/Three Forks in 2016. EOG Resources will report its first quarter results on May 6 and I wouldn't be surprised either the size of the premium inventory improves or if the existing inventory becomes even more profitable.
Conclusion
The world's major oil producing countries could agree to cap output at January levels in the Doha meeting. Although that might not solve the supply situation, but at least oil price may find support at $40. Most of the US shale producers will find it difficult to profitably drill at this price level, but EOG Resources is in a great position. The company already has more than 10 years of drilling inventory that can generate decent returns at $40 oil. The psychological floor of $40 a barrel, therefore, can work out well for EOG Resources.
Disclosure: I/we have no positions in any stocks mentioned, and no plans to initiate any positions within the next 72 hours.
I wrote this article myself, and it expresses my own opinions. I am not receiving compensation for it (other than from Seeking Alpha). I have no business relationship with any company whose stock is mentioned in this article.