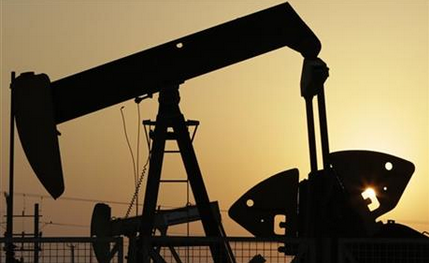 Smoke and Mirror Games
Oil prices have dropped and popped a number of times since the smoke and mirror games played by Russia and the Middle East commenced. The most recent pop on April 12 jumped crude to $42 a barrel as the Saudis and Russians agreed to freeze oil output.
This is a departure from the Saudi's previous position stating they would freeze production only if joined by Iran and other major producers.
The caveat in this game now is the Saudi disregard that Iran doesn't want to play. Does anyone think that a freeze at current high levels of production will maintain higher prices when both nations are currently producing at maximum capacity?
Talk Isn't Cheap
Recent oil price activity reflected in the charts below shows that "talk is not cheap" when observing the yo-yo effect since mid-March for both WTI Crude and Brent Crude.
WTI Crude Chart Brent Crude Chart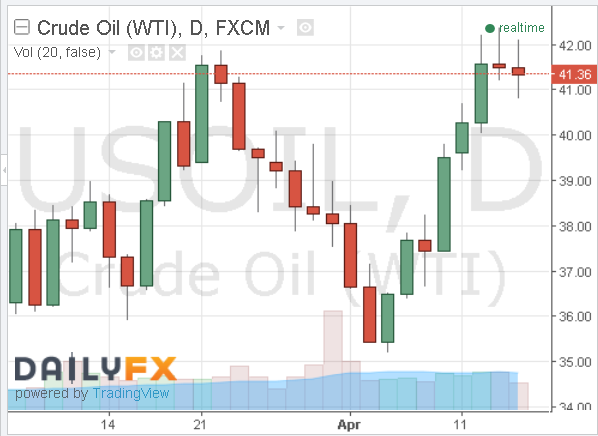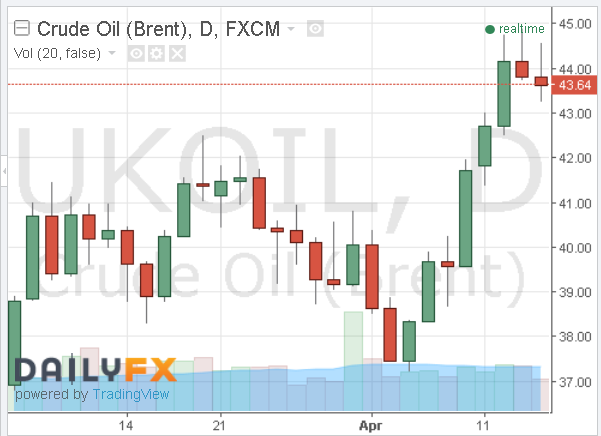 Courtesy of the Author
It appears that the game works. Oil prices have moved up from the mid $30 level to the low $40 level, back down to the mid $30 level, and now back up to the low $40 level during a two-month period. Traders in the oil commodity pits and elsewhere have to love this kind of volatility.
Talk of Freeze Push Up Oil Prices
The latest mention of a freeze saw a 4.5% increase in U.S. crude to $42.17 per barrel with Brent rising 4.3% to $44.69. Gains were pared later in the day when the American Petroleum Institute reported a 6.2 million barrel inventory increase.
Freeze Not A Game Changer
Jason Tuvey of Capital Economics pointed out that this "output freeze" is not a game-changer in 2016 because:
Production from Russia and Saudi Arabia as well as Qatar, and Venezuela is not expected to rise in 2016.
Iraq and Iran were not included in the analysis.
Talk Can Also Be Cheap
Freezing production accomplishes little in the near-term according to Omar al Ubaydli, senior fellow at George Mason University's Mercatus Center. One reason is that the "Saudis and Russians are at peak capacity production and won't invest oil profits to increase capacity." Meanwhile the grandstanding shows go on. Has oil lost touch with reality?
Wild Cards: Iran and Iraq
In the freeze game, both Iran and Iraq are wild cards. In Iran's case, ramping up oil production, now that sanctions have been lifted, is critical. While "talk" may get them a better market price, freezing production is not in the cards. Similarly, Iraq is struggling to fund their war against the Islamic State. Even if they were willing to freeze production, the government doesn't control oil from the Kurdistan region.
Both countries have the potential to see big production increases with Iran already indicating it is unwilling to freeze oil output. But Iraq's output, though "often overlooked" according to JPMorgan analysts, is near record highs. Iraq is a "bigger, more immediate concern to the market." Barclays noted a January output of 4.38 million barrels per day which pressures world oil prices more than Iran at this time. Even should Iraq agree to a freeze, they are currently one of the world's biggest producers and would not appreciably reduce global oil supply in the near term.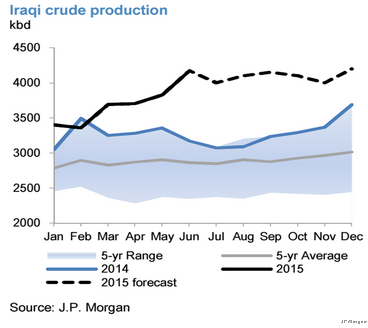 Courtesy of the Author
Macro View
When I write about oil, I generally like to mention some of the factors that influence supply and price that fit into the macro view.
Macro factors include:
The Old Order
The Market Share War
Geopolitics
The New Order
The Old Order
Oil Petroleum trade is dominated by nation-state companies under authoritarian regimes. Economically, except for the U.S., these nations derive the financial means for economic survival from oil. They must continue to competitively struggle against each other for survival.
Market Share
Some, like Russia and Saudi Arabia, are a tale of two countries sharing insufficient economic diversity to sustain economic growth. So, no matter what they try to agree about during these global oil conferences, they are inextricably tied to oil production to maintain political power and run their countries. This means that market share equals survival and cutting production to raise the price of oil is a risk akin to "betting the farm".
Geopolitics
Although geopolitical variables pertaining to oil are numerous, in the Middle East, the Sunni-Shia divide is the most significant in my opinion.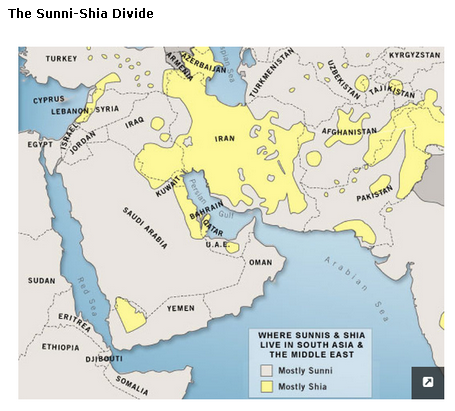 Middle East oil is more than a commodity; it is a weapon of war. The divide is a long-standing theological break that began in 639 with the death of Mohammad, persisting till the present. This is a war within Islam itself and it is maintained and sustained by oil profits. The present main adversaries are Iran and Iraq against a ten nation Sunni-ruled coalition on the Saudi southern border.
Any agreement to cut oil production is a threat to both the Saudis and Iran-Iraq, and this must be factored into any comments that come from their OPEC ministers.
The New Order
There is a second endgame to the geopolitical angle concerning oil pricing, and that is the Shale Revolution in the U.S. By ending the OPEC quota system and increasing their production, the Saudis chose to drive oil prices down to impede growth and competition from the U.S. Shale Fracking industry.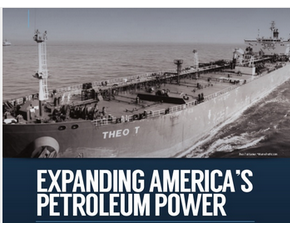 But the new order is alive, and though some smaller shale producers have gone bust, the big picture is robust and has placed the Saudis in the position of having failed.
America is no longer held hostage to oligarchies and Kingdoms. During the last six years, shale fracking has produced 75% of all new global oil supplies.
Investors watching OPEC machinations must bear in mind that the Saudis are more reluctant than ever to allow oil prices to increase because that will only strengthen shale oil fracking competition. Shale wells, once drilled, can be switched on or off at will, and that is a tremendous competitive advantage. They can be tuned to the price of oil, especially now, when the U.S. can again export oil.
The Next Smoke And Mirrors Show
Stay tuned! The OPEC Doha Meeting to consider freezing production will take place on April 17. Officials from more than a dozen countries including 13 OPEC members will meet in Qatar to discuss ways to boost oil prices. It is significant that the Russian energy minister has already indicated that "only a framework, not concrete commitments, will be the focus of the gathering on April 17."
This meeting has produced the expected pop in oil prices, but many analysts are highly skeptical of a lasting impact.
Conclusion
In my opinion, freezes in oil production, especially by the major world producers, are unlikely to do more than maintain price volatility within the $30 to $40 range during 2016 as supply is slowly declining.
Though falling U.S. production will help to rebalance markets next year, the effects of cost cutting and greater fracking efficiencies are likely to increase U.S. oil output in the near future.
Traders who want to play the volatility may benefit, but the longs will have to ride it out waiting for higher oil prices. Looking at the macro view, it may be years before oil returns to the $90 or $100 a barrel price.
Disclosure: I/we have no positions in any stocks mentioned, and no plans to initiate any positions within the next 72 hours.
I wrote this article myself, and it expresses my own opinions. I am not receiving compensation for it (other than from Seeking Alpha). I have no business relationship with any company whose stock is mentioned in this article.