Netflix's (NASDAQ:NFLX) valuation is in the stratosphere and continues to float away from Earth. If we watch long enough, it may reach outer space.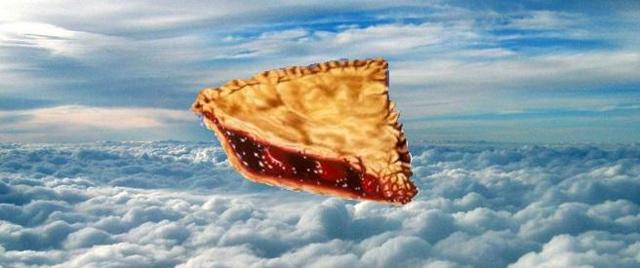 I want to present Netflix as an example of what can go wrong when people become optimistic and emotional about stocks. It also shows how valuing earnings can be very difficult for high-growth technology companies in particular, and why finding undervalued and ignored companies can be so effective in comparison. This is going to be a somewhat superficial analysis of Netflix's position, but I hope to explain the assumptions behind the current valuation and what will need to happen for it to be fulfilled.
Netflix is currently valued at 393x its 2015 earnings of $122.64m (price/earnings ratio) with a 1.8% net margin. Thus, 1.8% of Netflix's 2015 revenues were earned as net profits. I assume Netflix will sell for around 20x earnings when it is matured since this is in line with the S&P 500 nowadays and is higher than the historical average P/E for the index. For this to happen, Netflix's earnings will have to grow to $2.4bn, almost 20 times its 2015 earnings. If we assume the 1.8% net margin will continue in the future, this means Netflix's revenue would have to grow to about $133bn annually. According to the most recent 10-K report, their 2015 revenues were $6.8bn. All of this may seem easily attainable, but this leads to the assumed subscriber number in this scenario.
For the past three years, global revenue per subscriber has hovered around $8.2 per month, so I will assume that will continue. On this basis, annual revenue per subscriber averages $98.4. So, to have $133bn in annual revenues, Netflix will have to reach about 1.35bn subscribers. It currently has 74.8m subscribers. Earth's population is currently at 7.125bn, so under these assumptions, Netflix will have to attain 18.9% of the human population as subscribers to reach a P/E ratio of 20 at its current price. Right now it has about 1% of Earth's population, which I actually find somewhat impressive.
Worse than these numbers, Netflix subscriptions allow for multiple screens to view at the same time, allowing families to share one subscription. If families do this, which I'm sure they do, then this subscriber number will have to be even greater. According to InternetLiveStats.com, which uses World Bank and UN data, about 3.3bn people currently have access to internet. Netflix will have to get 41% of them if we assume families don't share subscriptions, more than that if they do. With companies such as Apple (NASDAQ:AAPL), HBO (NYSE:TWX), Comcast (NASDAQ:CMCSA) and others providing paid internet TV services, other TV networks providing free live streaming access to their programming, and free pirated content increasingly available to internet users, this seems daunting.
A quick look at Netflix's free cash flows and cash from operations is somewhat striking as well. Due to the fact that Netflix is attempting to build its own portfolio of original shows which has been drastically increasing its expenses, earnings have dipped and cash flows, which were always quite low, have gone dramatically negative. Netflix also is obliged to pay its content providers and has about $6.1bn in contract expenses off the books which need to be paid in the next few years. Neither of these expenses will go away, and to the contrary Netflix states in its 2015 10-K report "we expect to significantly increase our investments in global streaming content, particularly in original content, which could impact our liquidity and result in future negative free cash flows". Due to these increased expenditures, free cash flow in 2015 amounted to $-920.56m, and Netflix has largely been issuing shares and debt to finance it.
Netflix does benefit from economies of scale on its content- its content is an annual cost which is spread over its members, so the more members it has, the lower the cost per member for its content, and thus the higher profit per member. This can lead some to argue that its net margin will increase in the future. Still, these contract expenses will persist as long as Netflix is in business and I am highly skeptical that these scale economies will be large. With Netflix expanding internationally, and TV being a highly local business, Netflix may find these economies of scale to do it little good when dealing with customers who may crave TV of a different nature. Netflix may have to adapt and produce custom content for different foreign markets and this may eliminate any scale advantages- such is the nature of going international with a locally demanding business. In addition, Netflix oftentimes has to enter bidding wars with competitors to bring in talent and potential shows/movies, driving up costs. Established companies such as CBS (NYSE:CBS), ABC (NYSE:DIS), FOX (NASDAQ:FOX) (NASDAQ:FOXA), HBO, Comcast, Amazon (NASDAQ:AMZN) (which hosts Netflix's data FYI) and others are introducing their own streaming platforms, while others such as Hulu and Sling are attempting to do what Netflix is doing to disrupt the industry. Netflix is not alone in this space. Moreover, consumers can watch any movie or television show for free on various streaming platforms with a quick Google (NASDAQ:GOOG) (NASDAQ:GOOGL) search.
On top of all of this, Netflix would have to outperform these high expectations to generate future increases in share price for current owners. For the typical business growth will lead to increases in share price, but for a stock which has been inflated to such high levels any growth that does not meet these expectations will be seen as a negative, affecting the share price. Maybe this is why Netflix insiders have been selling shares like crazy recently. Better keep growing, Netflix.
As stated previously, these expectations for Netflix likely come from confusion as to the future of the business, market, and technology in general. This happens whenever new technology is introduced that has profit potential - speculation occurs and drives stock prices to unheard of levels. It's exactly how the internet bubble happened - people were unsure of the potential of the internet and the profits which may accrue to owners of internet startups, leading to severe optimism and massive overvaluations of many firms. Similarly, it seems that many are highly optimistic that Netflix will conquer the internet streaming landscape and a large part of the developed world apparently.
In the short run, it is impossible to know how high the price of Netflix stock might climb, which is why I usually do not short stocks. In the long run the price has to approach the value of the business and this will likely impact the Netflix owners in a dramatic and negative fashion. The higher the price rises, the more expensive the stock becomes and the more the popular sentiment regarding this business separates from the true value of this business. Current owners have benefited in a major way by riding this popular stock, but I hope they do not expect business performance to vindicate the speculation.
Disclosure: I/we have no positions in any stocks mentioned, and no plans to initiate any positions within the next 72 hours.
I wrote this article myself, and it expresses my own opinions. I am not receiving compensation for it (other than from Seeking Alpha). I have no business relationship with any company whose stock is mentioned in this article.