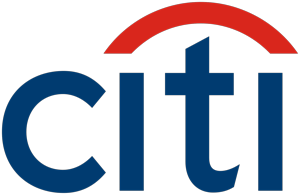 Citigroup, Inc. (NYSE:C) was the next big bank in line to report earnings on Friday, and the bank did not disappoint. OK, earnings weren't that great, but they beat the consensus earnings estimate nonetheless. And that's worth something right? Granted, investors were cautious about big banks' earnings this reporting season, and they lowered their expectations. As a result, JPMorgan (NYSE:JPM), Bank of America (NYSE:BAC) and Wells Fargo (NYSE:WFC) all beat consensus earnings, some with a wider margin than others.
Citigroup wasn't an exception. The bank reported Q1-16 revenues of $17.56 billion which compares to $19.81 billion in the year ago quarter. Total revenues slumped largely due to declines in investment banking and trading revenues which came in lower than in last year's first quarter. Analysts expected the bank to report earnings per share of $17.48 billion.
With revenues down 11 percent year over year, investors wanted to see whether Citigroup at least managed to cut operating expenses. And it did, although not as widely as expected: Q1-16 operating expenses were said to be $10.52 billion compared with $10.88 billion in the first quarter of 2015. The total operating expense decline: 3 percent. Not great, but also not too bad.
At the end of the day, Citigroup pulled in $3.50 billion in profit in the quarter ending March, 27 percent less than in the same quarter last year when the bank reported $4.82 billion in earnings. On a per-share basis, Citigroup earned $1.10 as opposed to $1.52 in Q1-15. Though Citigroup's per-share earnings declined Y/Y, the bank nonetheless beat the average analyst estimate of $1.03/share.
Citigroup Is In The Bargain Bin, Compelling Total Return Potential
Citigroup's earnings have declined Y/Y, that's true, but the bank was in a position to grow its accounting book value, or ABV, at a good clip, and that's the positive takeaway from Citigroup's earnings release. Could earnings have been a little better? Sure. But at the end of the day investors looked if the bank's ABV was up, and Citigroup delivered.
For the quarter ending March, Citigroup said its ABV has increased to $71.47/share whereas Citigroup said it accounting book value was $66.79/share. In total, Citigroup's ABV climbed 7 percent Y/Y.
Compared to last year, Citigroup's book value is up, but the share price is down. That's true: Citigroup is cheaper today than a year ago (last year shares sold for prices north of $50), and the bank's ABV is up 7 percent. Sounds like a good deal to me.
Since Citigroup's shares change hands for $44.83, they effectively sell for 63 cents on the dollar.
Your Takeaway
Citigroup is not an investors' favorite, but shares are as cheap as ever, making the reward-to-risk ratio very appealing. Citigroup's revenues fell Y/Y, and so did earnings, but the bank also cut operating expenses and was a major buyer of its own shares: Citigroup repurchased 31 million shares during Q1-16. Importantly, despite lower earnings, Citigroup's accounting book value is growing dynamically. Over the last year, Citigroup managed to grow ABV by ~7 percent, which is respectable. Since Citigroup remains a bargain on an ABV basis, selling for just 63 cents on the dollar, the bank is attractive as an investment. Buy for capital appreciation.
Disclosure: I am/we are long BAC.
I wrote this article myself, and it expresses my own opinions. I am not receiving compensation for it (other than from Seeking Alpha). I have no business relationship with any company whose stock is mentioned in this article.