Banks and telecoms are popular Canadian income stocks. Telus TSX:T or

(NYSE:TU) is a fundamentally stable telecom company that has paid dividends since April, 1999 and continuous growing dividends since 2003. It is commonly held by Canadian income seekers and one of the three main telecoms in Canada, with BCE (NYSE:BCE) and Rogers Communications (NYSE:RCI) rounding out the group. As with the banks, they tend to trade in concert with variety in who wins the capital gain race over various time periods.
BCE is the largest by market cap and has the most consistent and stable chart. It is an excellent long-term hold and I have built up a 4% position over multiple purchases since September 26, 2012. I consider very few companies worthy of a buy and hold strategy, but I have little intention of doing anything with BCE other than occasionally adding more as the portfolio grows. I have a larger holding in BCE than Telus, but I like Telus just as much.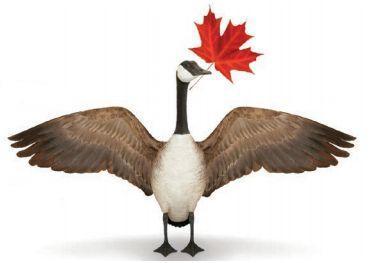 Telus shares swing more than BCE, providing the opportunity to trade around a core holding. These stocks tend not to suffer during the summer slump. Instead they are the safe haven that investors flee to when the markets become tumultuous. The beta of BCE is 0.10 and the beta of Telus is 0.54. According to EquityClock.com, BCE shows little seasonality but the most successful season for Telus historically is from late July to December.
The dividend was increased twice in 2015 and the dividend is now $1.68 annually, up 10.5% from last year. I preferred BCE when I first purchased it because of its much larger dividend and more stable chart, but the yield on Telus has gone up with the increases and a fairly flat share price over the last almost two years, and the yield on BCE has gone down with its share price increase. The dividend yield difference between them was often more than 1%, but is currently only 0.2%. However, the dividend payout ratio is currently 73%, so dividend growth may start slowing again.
This FAST Graph shows that Telus is not overvalued, but rather moving close to inline in value with its earnings.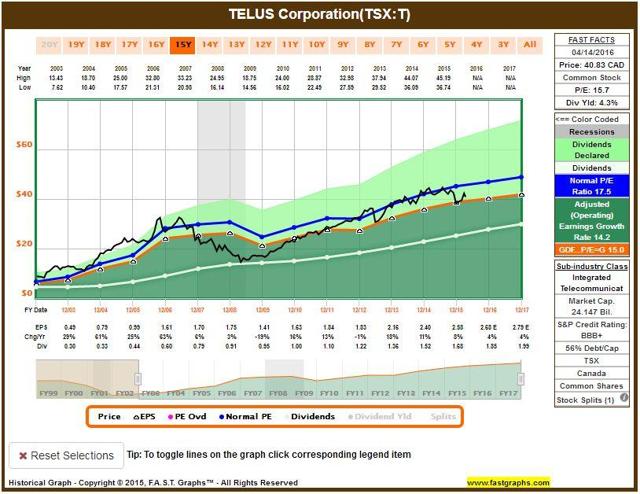 Telus also has a strong cash flow.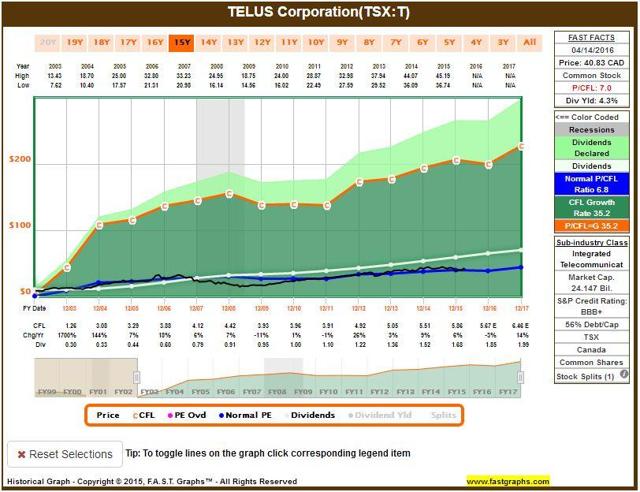 TD shows that 18 analysts cover Telus. One analyst rates it a "strong buy" and one a "sell". Eleven rate it a "hold"; five say "buy". Thomson Reuters reports the 12 month price target ranging from $39 to $46 with a mean of $42.80. Earnings is expected to continue to rise as in this chart from Thomson Reuters:

The AGM is coming up, on May 5, 2016 at 10:00 a.m. PT in Vancouver, British Columbia with Q1 conference call at 12:00 p.m. PT. I look forward to getting an update on the company then. The last three quarters have beat estimates and the year's results were on the higher end of guidance on almost all metrics. CapEx was higher than expected. This handy chart shows both how 2015 met expectations and specifics of guidance for 2016.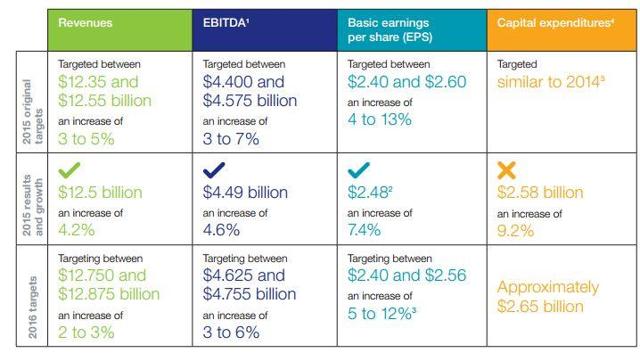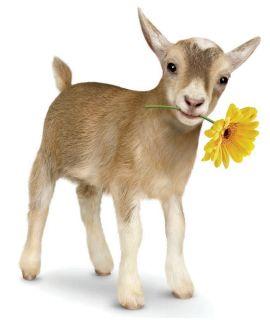 My first purchase of Telus was February 8, 2013, for a split-adjusted $32.33, with three subsequent purchases. With the dividends added in it amounts to a return of about 20%. Not a big win, but a dependable 4% growing income for the future, one that makes adding more on dips worthwhile. Depending on how far down this swing takes us, I might be looking at adding another lot to my holding. Of course, in hindsight the February dip looks like it was a great entry point, as it was with most stocks. If Telus was to dip below $38 again, I would consider adding to my holding again.

Disclosure: I am/we are long TU, BCE.
I wrote this article myself, and it expresses my own opinions. I am not receiving compensation for it (other than from Seeking Alpha). I have no business relationship with any company whose stock is mentioned in this article.