Apple (NASDAQ:AAPL) guided in late January for revenue to be down 9%-14% Y/Y in FQ2 (calendar Q1), and reportedly ordered the quarter's iPhone production to be 30% below year-ago levels. Thus, for the company to keep iPhone production orders unchanged sequentially in FQ3, as Japan's Nikkei is now reporting, suggests iPhone sales could be soundly below year-ago levels for another quarter.
That, of course, would be a problem not just for Apple, but various chip suppliers. Skyworks (NASDAQ:SWKS), Qorvo (NASDAQ:QRVO), and Broadcom/Avago (NASDAQ:AVGO) joined Apple in selling off after the Nikkei's report broke on Friday. Cirrus Logic (NASDAQ:CRUS), which gets over half its sales from Apple, also dipped, but closed with just modest losses.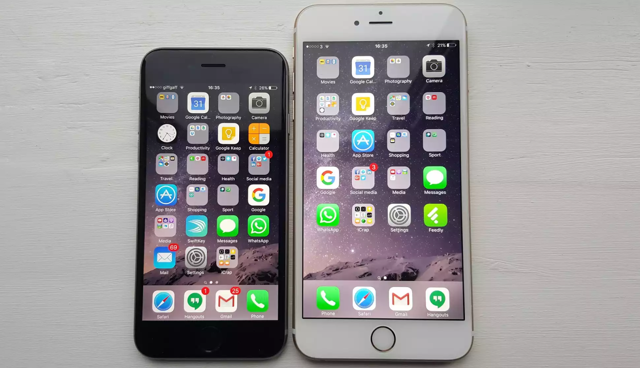 The iPhone 6S and 6S+
Those quick to dismiss supply chain reports - perhaps while remembering Tim Cook's questioning of how much can be read from them - should remember there were a bunch of reports pointing to order cuts, as well as sales warnings from many Apple suppliers, in December/January. Apple's FQ2 guidance wound up vindicating the reports and explaining the warnings. Cook is right that supply chain reports can sometimes overlook key details, such as supplier share changes or yield issues, but overall the reports have repeatedly proven a valuable source of info for those trying to gauge Apple's performance before an earnings report arrives.
What's likely hurting iPhone 6S sales
Assuming the Nikkei (apparently right in early January about order cuts) is correct that Apple is keeping output flat due to slower-than-expected demand, I see four possible culprits:
Forex and/or macro pressures in various markets (China, Russia, the Middle East, and Latin America come to mind) are hurting sales.

iPhone 7 anticipation is having a larger-than-expected effect on 6S sales.

Samsung's Galaxy S7 - it has received good reviews, was priced a little more aggressively than expected, and appears to be selling well - and perhaps also other Android phones are grabbing some would-be iPhone buyers.

High-end smartphone upgrade cycles are lengthening, as users decide their current phones are good enough.
My hunch is that it's mostly a mixture of the first two issues. Various U.S. multinationals (including some tech firms) have reported seeing macro pressures in markets where low oil/commodity prices are a problem, and IDC and Gartner just reported macro and forex (along with several other issues, to be fair) hurt Q1 PC sales. Apple has strong exposure to China (24% of FQ1 sales), and meaningful exposure to markets where oil accounts for a big part of GDP. Moreover, the company has hiked iPhone prices in various markets due to currency swings.
Regarding potential culprit #2, it's worth remembering the impact iPhone 6 anticipation had on iPhone 5S sales two years ago. With each upgrade cycle, the impact of next-gen iPhone anticipation on "S" series sales appears to have grown. A recent Goldman survey of U.S. adults found just 17% saying they plan to buy an iPhone in the next three months, but 44% saying they plan to buy an iPhone 7.
It remains to be seen, of course, if the iPhone 7 lives up to consumer expectations - and on that count, there are some signs Apple's historical approach of making big upgrades every two years and smaller upgrades in the interim year could be changing - but anticipation among existing iPhone buyers appears strong.
What's probably not having a big impact
Regarding potential culprit #3, there might be some increase in the number of iPhone owners defecting to Android, given the S7's healthy reception. But it's hard to overlook the extent to which the iPhone and Android have each commanded strong consumer loyalty. An Ericsson study (.pdf) released last fall found 73% of iPhone owners and 82% of Android owners stay loyal to their respective platforms when upgrading most of the year. In the two weeks following an iPhone launch, the iPhone figure is 93% and the Android figure 76%.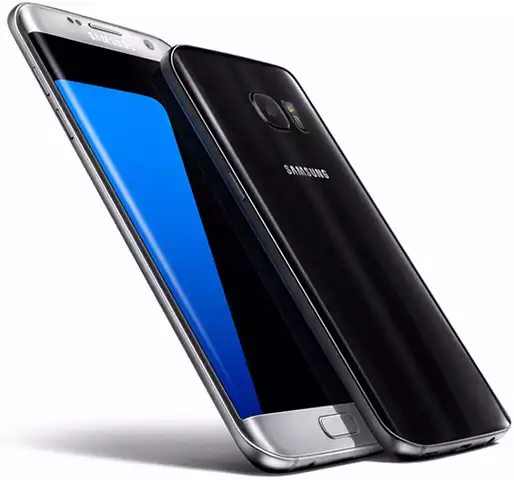 The Samsung Galaxy S7
Though the fanboy wars will doubtlessly go on, both iOS and Android meet the needs of most of their user bases. And their app and service ecosystems create a large switching cost for those thinking of defecting.
Also: Apple just launched the iPhone SE, making a bid for mid-range Android buyers by charging $50 less than what it previously sold the 5S (now discontinued) for while upgrading the CPU, camera, and radios. Even if initial SE sales are limited - Fiksu currently has it making up 0.3% of the iPhone base - it's not far-fetched to see it grabbing enough cost-sensitive Android users to offset any pickup in iPhone defections caused by the S7.
Potential culprit #4 is something worth keeping an eye on, given that what's been going on in the high-end smartphone market in recent years - hundreds of millions of people upgrading $500+ devices every two years on average - is quite remarkable, and not guaranteed to continue forever. But it's also not something I think is having a big impact on iPhone sales right now.
Anyone who bought an iPhone in early 2014 bought a 5S or older device, and while the 6S may not be a big upgrade over the 6 (unless you're really into 3D Touch), it is over the 5 and 5S. That a larger-than-expected number of iPhone 5/5S owners are waiting for the 7 to launch before upgrading sounds more plausible than the idea that a larger-than-expected number consider their older 4" iPhones good enough.
In addition, smartphone installment and upgrade plans actually seem to be shortening upgrade cycles for some demographics. Goldman's U.S. survey found a third of iPhone replacement interest came from current-generation (6S/6S+) owners, and thinks installment/upgrade plans are responsible. The iPhone 6/6+'s stronger-than-expected performance in late 2014 and early 2015 (which of course makes for tougher sales comps for the 6S/6S+) appears to partly be the result of enthusiasts upgrading after less than two years to get a larger iPhone. If a cycle lengthening is about to happen, it's the kind of thing one would expect to see after the iPhone 7 and 7+ (expected to feature the same display sizes as the 6 and 6+) launch, not before.
Takeaways
As far as the long-term health of the iPhone franchise goes, potential culprits #1 and #2 aren't things to be deeply concerned about. #3 would be cause for moderate concern, and #4 (if signifying a broader trend) would be a big deal. If it turns out forex/macro and iPhone 7-related demand pushout are the main reasons for weaker-than-expected 6S sales, it's a short-term negative rather than something to panic over.
Apple's April 25 FQ2 report, and the guidance accompanying it, should provide more insight into just how much iPhone sales have fallen relative to year-ago levels. In the meantime, the stock is down 13% from where it traded a year ago, and trades for 11x its consensus FY17 (ends September 2017) GAAP EPS estimate. Expectations have clearly recalibrated.
Disclosure: I/we have no positions in any stocks mentioned, and no plans to initiate any positions within the next 72 hours.
I wrote this article myself, and it expresses my own opinions. I am not receiving compensation for it. I have no business relationship with any company whose stock is mentioned in this article.