This will be a short column. However, I believe it's important to note that the weekly charts of the treasury market ETFs remain in a long-term rally.
The IEIs and IEFs have been in an uptrend since the end of 2013, making this a 2+ year rally.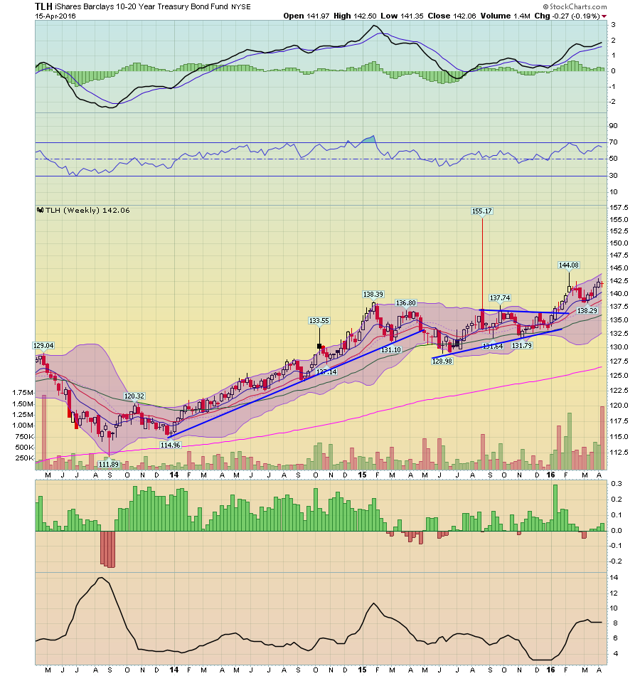 The TLHs rose in 2014, consolidated gains in 2015 and advanced to new highs in 2016.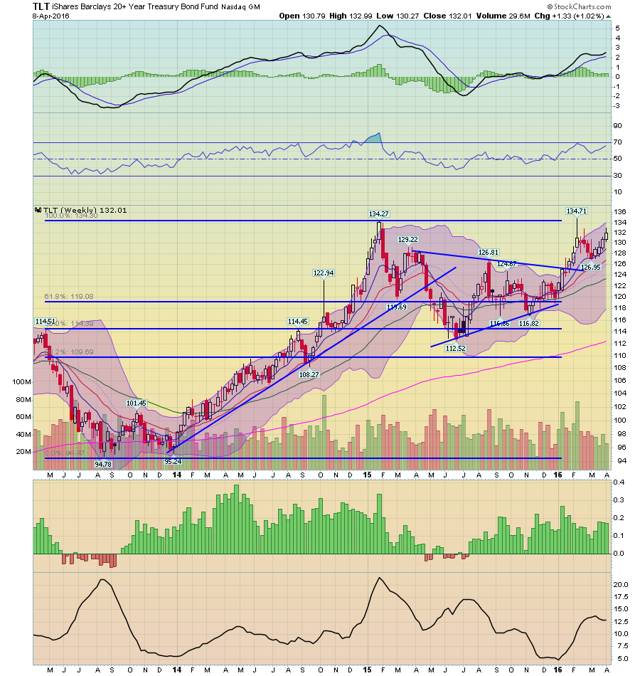 The TLTs rose in 2014, dropped and then consolidated in 2015, and once again rallied higher in 2016. They are currently a few points from making a 3-year high.
Why is this important? Treasuries are a safety play; they rise when investors are concerned about growth. They also rally when there is little to no concern about inflation - which is usually a natural consequence of growth. The continuing rally in this market indicates some investors would rather buy an asset yielding 2.5% than take on the increased risk of equities. That is a very big problem.