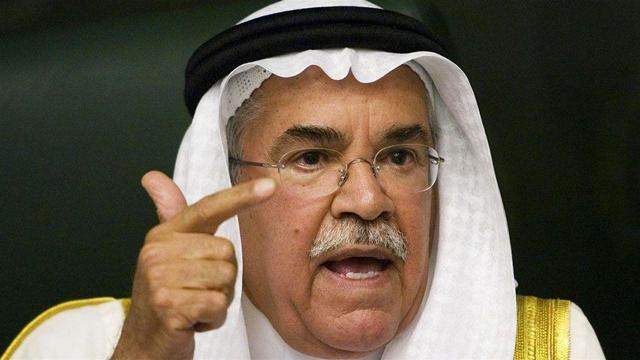 Source: M. Ali Al-Naimi, Saudi Arabian Minister of Petroleum and Mineral Resources from WSJ.com
Yesterday, the meeting in Doha, Qatar, was a clear disappointment for the market, and a worrying surprise for the World in general. A botched meeting aimed at freezing output and reassuring markets that a nascent recovery in oil prices could be finally uninterrupted. Well, no deal! Qatar's energy minister, M. Mohammed Saleh al-Sada, said, after six hours of negotiations that consultations would continue until an OPEC meeting in June.
Oil prices tumbled on Monday after market learned that the major oil producers, who were present in Qatar -- Iran, Iraq and Libya were not attending and not approving the deal -- failed to produce any agreement, in spite of a two-month negotiations between the Saudis, the Russians and other participants at the meeting.
The reason of this volte-face was clear. The Saudis decided to start changing, at the eleventh hour, what appeared to be a "draft agreement" that has been contrived carefully for months, and upset the entire group by affirming a demand that Iran also agrees to cap its oil production.
I do not believe a word said by M. Oman's Oil Minister Mohammed al-Rumhy, when he indicated that one reason a deal could not be reached was that not all OPEC members were present. We knew for quite a while the position of Iran in this matter, who is now allowed to ramp-up production after the Western sanctions were recently lifted. A lift with the support of the USA and Europe, that may start to regret the deal that has threatened the fragile political balance in the region.
The insistence from Saudi Arabia that Tehran should sign up to any agreement, was a total and an insurmountable road block.
In fact, what appears to be a last minute change was driven by M. Muhammad bin Salman, Saudi Arabia's deputy crown prince and the country's defense minister rather than M. Al Naimi. The prince has been vocal for weeks about the Iranian stance.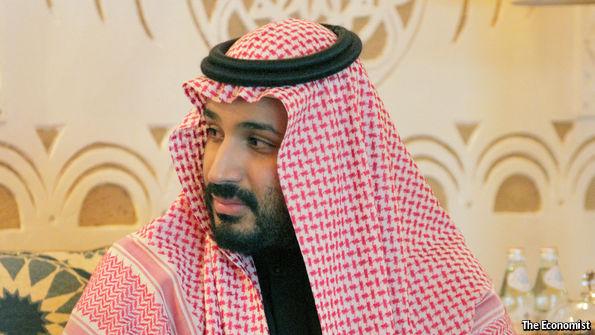 Obviously, the Russians who attended the meeting headed by the Minister M. Alexander Valentinovich Novak, were clearly unhappy about this surprising outcome. However, he said that he doesn't think that the failure of this deal will have any serious impact on the Russian's economy, which remains to be seen.
It has been a lot of skepticism in the market about the meaningfulness of the Doha deal. Now, there is no deal, however it doesn't seem to change the real fundamentals, which are essentially about oversupply. It is easy to understand that on the physical oil market's point of view, nothing would have noticeably changed, no matter what.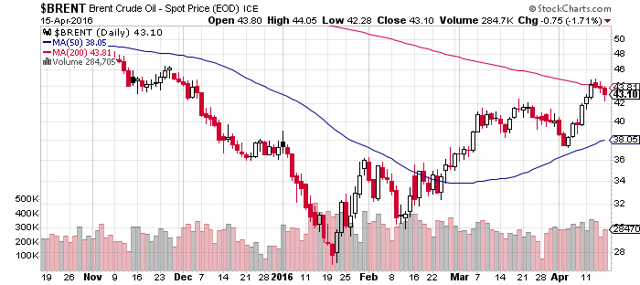 What has changed with this situation is that the market will not trust any new producer's verbal commitment. The "circle of trust" has been totally shattered once again. The market now will run for the exits as fast as it came in. Kuwait supplies reduction may mitigate somewhat the oil prices for a day or two?
The caustic religious rivalry between Saudi Arabia and Iran, who are fighting proxy wars in Yemen, Syria and elsewhere, is not about to vanish soon and will undermine any hope of oversupply resolution.
Iran's position was quite understandable and a compromise could have been easily found with some understanding on the Saudis' part.
Why not freeze production and leave Iran at a "prior-sanction production" freeze, which can add only a limited oil supply right now?
Iran -- who did not send a delegation to the meeting -- said it would not accept proposals to cap its production until it recovered a similar market share to that which it held before the sanctions were imposed.
Looking at the graph above, I see a re-test of the $38-$35 per barrel and a definitive change in the bullish momentum that suggested previously a potential "golden cross" with $50 a barrel, it is gone now.
However, this is a temporary setback, in my opinion, and I am optimistic that reason will prevail in June. The market will get excited again, this is what it does the best.
The second thought is that if producers are finding so difficult to agree to a simple freeze of production, at a record high -- Saudi oil production surged to 10.1m barrels/day (b/d) in March, according to preliminary data from the Paris-based International Energy Agency ("IEA") -- the market is finally realizing that any reduced output, if needed, seems apparently impossible to achieve with an untrustworthy Saudi Arabia who is not ready to compromise at all.
These two crucial points will add to a prolonged negative oil sentiment, I am afraid.
Disclosure: I/we have no positions in any stocks mentioned, and no plans to initiate any positions within the next 72 hours.
I wrote this article myself, and it expresses my own opinions. I am not receiving compensation for it (other than from Seeking Alpha). I have no business relationship with any company whose stock is mentioned in this article.