Investors who bought into Etsy's (NASDAQ:ETSY) IPO may still feel angst over the company's stock performance. Last quarter's results, which include encouraging holiday activity, might change that. Those who bought Etsy's stock when it bottomed in February at $6.04 might consider staying bullish on the company. There are five reasons that suggest Etsy's stock bottomed.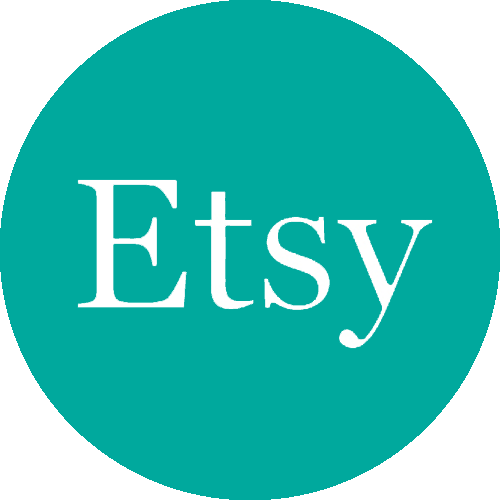 1) Strong fourth quarter
In the fourth quarter, Etsy demonstrated strong GMS (gross margin sales) benefited from loyal, active buyers. For the full year, 81% of its GMS came from its existing user base, up from 78% in 2014. Etsy's opportunity here comes from getting these customers making multiple purchases more often.
Holiday sales benefited from Etsy's e-marketing campaign. A global marketing blitz on Instagram, Facebook and YouTube (featuring Ellen Degeneres) involved sending 20 million push notifications and 900 million emails. If these customers engage with Etsy's upcoming marketing campaigns, there is an opportunity that revenue will move higher.
Etsy generated $2.4 billion in GMS last year, up 23.6 percent from 2014. International GMS fell due to the strong U.S. dollar. Should the currency weaken this year, it will boost foreign sales at Etsy.
2) Mobile app improved
Etsy improved its mobile app experience by adding useful tools and making search more intuitive. Etsy introduced "Buy on Etsy" in 2011, but did not follow-up with "Sell on Etsy" until 2014. For 2015, the app resulted in an improvement in mobile activity. Visits represented nearly 60% of visits in 2015. To-date, users downloaded Etsy's apps around 31.8 million times. Etsy is outperforming Amazon.com (NASDAQ:AMZN) on the market, year-to-date: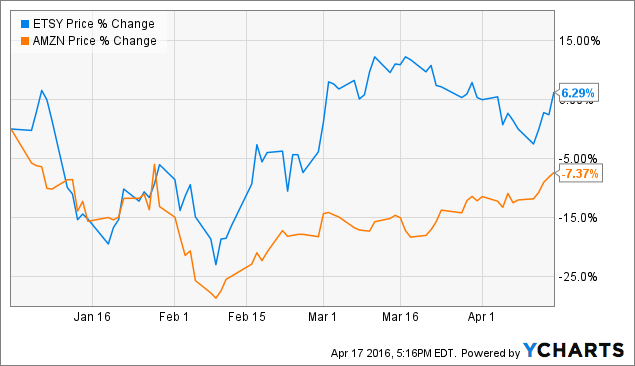 ETSY data by YCharts
3) Easier checkout experience
To facilitate finalizing the checkout with a completed sale, Etsy integrated multiple payment options. They are: PayPal (NASDAQ:PYPL), Express Checkout, Google (NASDAQ:GOOG) (NASDAQ:GOOGL) Wallet, and Apple (NASDAQ:AAPL) Pay. Just as Alibaba (NYSE:BABA) recognizes the importance of mobile checkouts for higher sales, Etsy has a good chance of raising GMS through the better mobile experience.
4) Supply Chain Improved
It is still early, but Etsy is starting up a marketplace that will attract manufacturers and link them with sellers. In the fourth quarter, marketplace generated $741.5M in GMS. Etsy ended the quarter with 700 manufacturers submitting an application. The Wholesale initiative will strengthen Etsy's offerings as well as give sellers a means to sell at lower prices.
Higher involvement of suppliers in Etsy's community will drive supply volume and grow the number of sellers.
5) Acceptable Risks
Etsy's marketing expenses jumped 54 percent to $22.5 million. Seasonally strong costs here will fall slightly, but so long as digital campaigns drive sales, expect these high costs to stay for several quarters.
Higher costs will depress profitability for at least the next three years. As the rate of revenue growth outpaces marketing spend rates, Etsy may then lower costs.
Your takeaway
Etsy is not a cheap stock, but it has little debt, plenty of cash, and a sustainable model that will allow it to leverage the investments it made in its business.
Disclosure: I/we have no positions in any stocks mentioned, and no plans to initiate any positions within the next 72 hours.
I wrote this article myself, and it expresses my own opinions. I am not receiving compensation for it (other than from Seeking Alpha). I have no business relationship with any company whose stock is mentioned in this article.