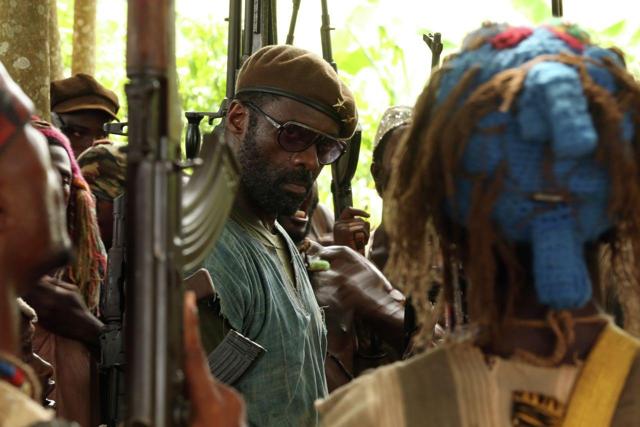 Netflix's Beasts Of No Nation. Source: Forbes
Netflix (NASDAQ:NFLX) is set to report quarterly earnings after-hours today. Analysts expect revenue of $1.97 billion and EPS of $0.03. The revenue estimate represents 8% growth sequentially. In Q4 2015, domestic and international streaming customers grew 4% and 16% Q/Q, respectively. Investors should focus on the following key items:
Operating Income Margins
For the past two quarters, the focus has been on international expansion. Management promised that it would enter Spain, Japan, Portugal, Italy, etc., and it delivered. Q4 international subscriber growth of over four million was equally as impressive. In January, the company launched its service in 130 more countries, ushering in a new global Internet TV network. In an attempt to avoid missteps made by Hulu in Japan, management decided to provide local content and be more aggressive on pricing.
If success in Japan meant tailoring content and pricing for the local market, then why would a broad-based launch with one price and similar product work in 130 other countries? What gives me pause is that management intimated that a shot gun approach hurt Hulu in certain markets, and then replicated that shotgun approach in 130 other markets.
I believe this major launch is the equivalent of "trial and error" and could potentially drive marketing costs higher. That said, the company's operating margins could be a point of emphasis this quarter. While revenue was up 5%, operating income fell 19% Q/Q. Operating costs as a percentage of revenue ticked up to 97% from 96% last quarter, driven by an increase in the cost of sales from 68% to 69%. It has been a while since a momentum stock was impacted by bottom line results, so this quarter should be interesting.
Cash Flow
Netflix has a lot of irons in the fire - global expansion, original content - somebody has to fund these endeavors. The stock has previously traded on top-line growth. Over the past year, Netflix had negative free cash flow of over $900 million; the company helped fund itself with $1.5 billion in debt. Amazon (NASDAQ:AMZN) has also become a competitor in the video streaming space. Though Amazon can't compete with Netflix on content or brand awareness yet, it can compete on price. Amazon also can use cash flow from its other operations to subsidize any price war with Netflix - a phenomenon Wal-Mart (NYSE:WMT) and Best Buy (NYSE:BBY) know all too much about. The company has $2.3 billion of cash and investments on hand. Going forward, its liquidity and additional funding requirements could drive sentiment for the stock.
Disclosure: I/we have no positions in any stocks mentioned, and no plans to initiate any positions within the next 72 hours.
I wrote this article myself, and it expresses my own opinions. I am not receiving compensation for it. I have no business relationship with any company whose stock is mentioned in this article.