Oral versions of injectable peptide-and protein-based treatments are often called the 'Holy Grail' of pharmaceutical development owing to the potential to make such medications mainstream with tablet formulations.

According to one report, nearly $3B has been spent on the development of alternative delivery technologies for therapeutics. The market for such technologies is expected to grow around 10% annually over the next ten years, making success in these developments a strong growth prospect.
Effective oral forms of large-molecule biologic therapies, such as those made with proteins or peptides, are difficult to develop because they rapidly degrade in the digestive tract. The trick is to figure out a way to both keep the quantity of active pharmaceutical ingredient small enough to make the treatment cost effective and to ensure reliable survival and transport of the active molecules so that a safe, repeatable pharmaceutical effect occurs.
A combination of technologies is now converging to create large-molecule treatments that can traverse the body's systems. Pharmaceutical companies are designing and developing molecules to better withstand the body's harsh environments. Along with special carriers that can usher the molecules through the digestive tract and into the bloodstream, they are providing high bio-availability active-ingredient delivery and cost-effective treatment.
Novo's Approach and Target Indications
Novo Nordisk (NYSE:NVO) is approaching commercialization of the 'Holy Grail' for early type-2 diabetes with the forthcoming replacement of their blockbuster injectable treatment Victoza. Called semaglutide, also a biologic peptide like Victoza's liraglutide, it was originally developed as an injectable but was recently transformed into an oral version as well. The oral form of semaglutide is in Phase 3 trials and is expected to be launched in about four years.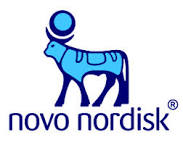 There are two key developments in oral semaglutide. Novo developed semaglutide by modifying the GLP-1 agonist molecule so it would last longer in the body. And Novo teamed up with Emisphere Technologies (OTCPK:EMIS), who brings over 25 years and $500M of development expertise, for their effective oral delivery solution. Partner EMIS will share in the success of oral semaglutide with sales milestone and undisclosed royalty payments from Novo.
Two potential future indications could add significantly to the value of oral semaglutide. Liraglutide, the active ingredient in Victoza, which is also a GLP-1 agonist analogue, provides weight loss at higher doses in another product, Saxenda. Oral semaglutide has been shown to reduce weight, too. Furthermore, in the second half of 2016, Novo will be starting Phase 2 NASH trials with semaglutide, after earlier NASH success was shown with Victoza.
Novo is also developing oral forms of other drugs in partnership with EMIS. These are oral insulin and, most recently, up to four other undisclosed molecules for metabolic disorders. According to EMIS, the markets for the four-drug deal competes in therapeutic areas that represent over $100B in total product sales. These agreements also provide sales milestone and undisclosed royalty payments to EMIS.
So, why is this the 'Holy Grail' of drug development? What's the value proposition in reformulating injectable biologic therapies into oral form?
Here are five advantages Novo's oral semaglutide and their other oral formulations will provide over their injectable counterparts.
1. Improved Patient Compliance
There is a stigma to needing to take long-term injectable therapies and many patients are reluctant to begin self-injections. Patients tend to prefer oral medications if they have the alternative, by 70% to 90%. Satisfying such preferences improves compliance.
In addition, patients can be started on lower doses of the oral version and then work their way up to higher doses in a way that allows their bodies to get used to the medicine, leading to reduced stomach-related side effects. Better tolerance is expected to also produce improve patient compliance, and better compliance typically produces better patient outcomes.
2. Improved Patient Outcomes
Oral dosing, in addition to the compliance impact on outcomes, can provide pharmacological advantages relative to injections. Novo has found that daily doses of oral semaglutide tends to smooth out the pharmaceutical effect in a beneficial manner. With less variability, oral semaglutide can be better tolerated than a once-weekly injectable and provide better biological performance.
This combination of improved efficacy and tolerance with the oral version of semaglutide will also yield better patient compliance, and ultimately, improved patient outcomes. In fact, Novo observed as much in their Phase 2 oral semaglutide study.
3. Formulary Acceptance
There is a growing threat that pharmacy benefit managers (PBMs) and other payers will not agree to support products that have higher prices but only marginal health improvements. One way to counter this effort is by showing proof of real-world evidence. Novo has partnered with IBM Watson in this regard but results from this collaboration are still forthcoming. Another way to gain formulary acceptance is to provide an oral alternative when another is not available.
Novo faced a related formulary issue recently when it tried to get its modern, improved insulin drug Tresiba approved by Germany's health insurance fund. The German group tried to force the same price as a 1980's human insulin product on its injectable Tresiba product. Novo decided not to take the hit in pricing in Germany, explaining that it would be too large of an impact on its bottom line and would undermine their ability to research and develop medical innovations for people with diabetes.
This may become an increasingly common issue for pharmaceutical companies. Transformation into a previously unavailable delivery mode could circumvent such issues with PBMs. Of course, the best way to get onto formularies is by performance improvements through patient compliance and outcomes. Providing a mode-of-administration alternative may produce such improvements directly but, if not, just providing an oral option may be sufficient.
I think Novo is, in part, hedging its semaglutide bet by developing an oral version in case there's push-back on any price increase for injectable semaglutide relative to Victoza or its eventual generics/biosimilars. Going oral is a smart move that preemptively counters the potential threat of PBM pushback.
4. Lifecycle Extension
Reformulation of injectables into orals can extend the lifecycle value of active pharmaceutical ingredients. Depending on the nature of the active molecule, such transformation and large-scale manufacturability can sometimes be done without the huge early-stage research and development costs associated with development of an entirely new product.
More effective or more convenient modes of administration can extend the lifecycle of a pharmaceutical product by leapfrogging competition that doesn't keep up with the new mode of administration, including post-patent generics using the original delivery mode, thereby providing a competitive edge. Such an edge can come from improved efficacy, reduced side-effects, or other dosing benefits.
Being the first to market an oral GLP-1 agonist analogue with semaglutide, after the initial injectable version has been on the market, should give Novo an extended market presence without significant oral GLP-1 competition.
5. Improved Sales
The current injectable-only mode for GLP-1 is holding sales back because of the availability of possibly less desirable oral type-2 diabetes treatments. Owing to the above reasons, the reformulation to oral delivery will confer significant sales and marketing advantages to semaglutide.
An increase in sales when changing mode of delivery has been observed in other therapies making the transition through reformulation. These sales bumps are strong multiples of the original formulations.

There is a very compelling sales argument for the oral version of semaglutide.
It's been suggested that moving GLP-1 from injectable to oral form could increase its sales by 3-5x. Injectable GLP-1 sales were around $3B last year. A 3-5x increase would put the addressable market at $9-15B.
Victoza is typically prescribed as a 3rd or 4th option after other oral medications fail. 2015 Victoza sales were around $2B, so an oral variation with semaglutide could reach $6-10B in sales.
This depends on how well oral semaglutide performs relative to other oral anti-diabetics such as the DPP-4 inhibitors like Merck's (NYSE:MRK) Januvia and Janumet and Lilly's (NYSE:LLY) Jardiance. Victoza has recently been observed to reduce major cardiovascular events (details to be released in June 2016), so there is a strong possibility semaglutide will have similar favorable cardiovascular results. If so, oral semaglutide could become the dominant oral type-2 diabetes medication on the market.
Conclusion
Oral formulations of new and existing molecules provide flexibility and options for product development and lifecycle extension. Novo is close to bringing oral semaglutide to market and is working with EMIS on a variety of other oral molecules as well. The five benefits transcend specific molecules and may be broadly applicable to new oral formulations beyond oral semaglutide.
The ability to implement oral formulations of their injectable biologics should give Novo competitive advantages in their product line, potentially extending from type-2 diabetes to treatments for type-1 diabetes, obesity, and other metabolic disorders.
While it may be too early to determine the value of these contributions to Novo's bottom line, it provides confidence that Novo is on track to strengthen, defend, and develop their current product line in a cost-effective, patient-oriented, and likely profitable manner.
Investors should be cognizant of these developments and capabilities. They are an important contribution to Novo's competitiveness and future earnings ability.
Disclosure: I am/we are long EMIS.
I wrote this article myself, and it expresses my own opinions. I am not receiving compensation for it (other than from Seeking Alpha). I have no business relationship with any company whose stock is mentioned in this article.
Editor's Note: This article covers one or more stocks trading at less than $1 per share and/or with less than a $100 million market cap. Please be aware of the risks associated with these stocks.