When it comes to wearables, you would think the device that does everything you can possibly think of is what consumers want. But in actuality it appears to not be the case, with consumers really only interested in the basics. We always felt we were alone in this, but evidently we are not.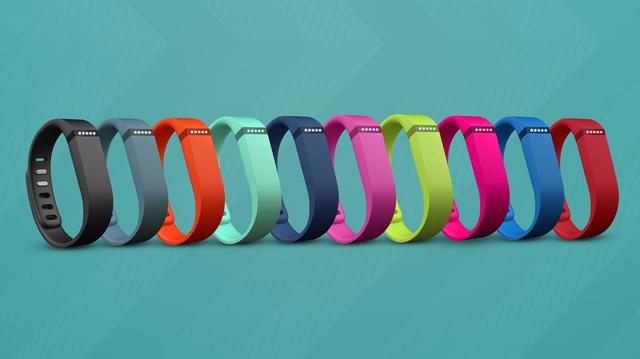 For our fitness activities we use the Flex by Fitbit (NYSE:FIT) and we are very happy with it. It is stylish, small, and does everything we need of it. It is also on the cheaper side of the wearable options at just $99.95, which is great for us, but perhaps not so great for its competitors.
Recent research by Pacific Crest has shown consumers are wanting just modest intelligence from devices, beyond data collection. This seems fair. In our experience we are in the camp of people that want to track their fitness levels when they're active, not how many steps we took between our laptops and the coffee machine. (Quite a lot we imagine.)
Although the research was critical of Fitbit, we don't see it the same way. Due to the fact the company has a device at more or less every price point, we feel it is positioned perfectly to respond to the demand of consumers.
Because of our needs for just basic features, we are unlikely to buy an Apple (NASDAQ:AAPL) Watch because, as great a piece of technology as it is, it just isn't worth the money for us. Unfortunately, there is little Apple can do about winning us over either. Being at the premium end of the market it cannot really compete with the entry-level Fitbits.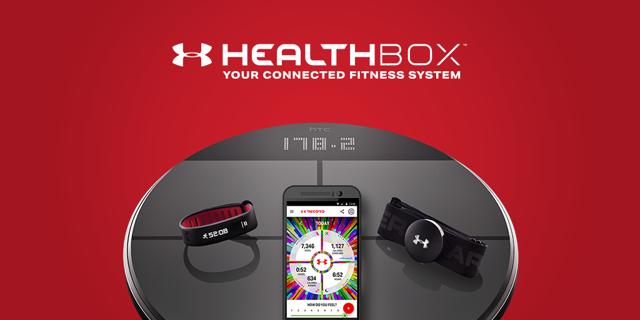 This could also be bad news for Under Armour (NYSE:UA) which is in the process of launching its HealthBox fitness system. We think that this is a great piece of technology that will no doubt sell reasonably well, but it once again might just be more than the average consumer needs. The UA Band has been received well by reviewers and is aesthetically very pleasing. It is priced at $180, though. Which isn't expensive, but still comes in a good $80 more than Fitbit's Flex and $50 more than Fitbit's hugely popular Alta model.
One threat could come from Fossil (NASDAQ:FOSL) after it acquired wearables company Misfit. Together the two are releasing a range of wearables at varying price points. It also has the advantage of launching devices under brand names it has under license such as Michael Kors (NYSE:KORS), Kate Spade (NYSE:KATE), Diesel, and Chaps.

The company not only has regular band designs through Misfit, as you can see above it also has stylish offerings targeted towards its traditional target demographic. Analysts have been impressed with what they saw at the Baselworld Watch and Jewellery Show. Only time will tell whether the company becomes a credible competitor to Fitbit, but we think Fitbit has what it takes to hold them off.
Despite the competition we still feel Fitbit is the place to be right now. As the wearables industry continues its growth towards a predicted addressable market of $25 billion in 2019, we feel Fitbit is positioned to hold onto its market share and grow at a rate worthy of investing at the current price.
Not only do we believe it is providing consumers with what they want at the right prices, it also has a firm foot in the corporate world. Fitbit's enterprise division is an incredibly lucrative business that many overlook. Its customers include BP (NYSE:BP), Kimberly-Clark (NYSE:KMB), IBM (NYSE:IBM), Bank of America (NYSE:BAC), Target (NYSE:TGT), and Barclays (NYSE:BCS).
Last year Target announced that it had offered U.S. employees 335,000 Fitbit Zips. Not long after Barclays did the same for approximately 75,000 of its employees. This is seen by many companies as a great way to encourage employees to become active and reduce healthcare costs. These savings are not trivial either. Appirio is another company which Fitbit counts on as a customer. It managed to persuade its insurer, Anthem, to shave about 6%, or $280,000 off its annual health bill. According to reports, this was the result of just 400 employees being given Fitbits. So when you consider the potential savings that a company such as Target could be making, it's easy to see why many more companies will follow suit.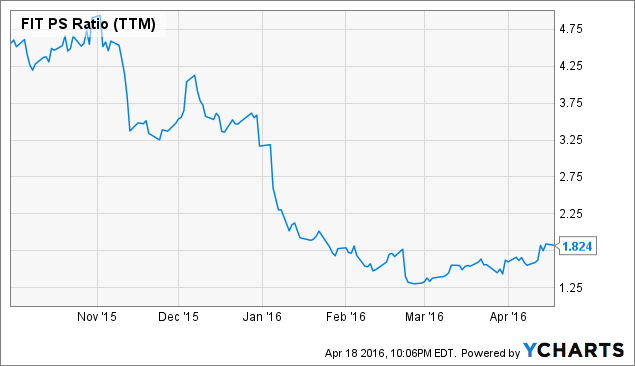 We feel a PS ratio of 1.824 makes the stock of Fitbit good value. It has traded both higher and lower than this level as you can see above, but we wouldn't imagine it dropping much further below this level if results are positive.
The consensus price target at the moment is $23.68, which we find to be both fair and very achievable. This means upside of approximately 39%, making this is a very attractive investment in our opinion with a fantastic risk/reward ratio. No doubt there will be several ups and downs for shareholders between now and the end of the year, but we have a strong feeling the overall trend will be up.
Disclosure: I am/we are long FIT.
I wrote this article myself, and it expresses my own opinions. I am not receiving compensation for it (other than from Seeking Alpha). I have no business relationship with any company whose stock is mentioned in this article.