I initiated coverage of Philip Morris International (NYSE:PM) at $85.50 in fall of 2015. I have always been intrigued by the yield. The dividend is solid and growing, and market weakness had knocked shares back from highs. I am a huge proponent of having a chunk of your portfolio in high yielders. Of course, should the share price grow to lower the yield, it doesn't mean the names should be abandoned. Here we have the case of a name that has risen almost 20% from when I initiated coverage. Will the growth continue? Well, first let me say once again that of course as a public health professional, it's in everyone's best interest to avoid smoking, or using tobacco of any kind. However, I will always believe in free will, and if you choose to smoke, so be it. That said, people continue to smoke despite the many government attempts to intervene, all of the known health consequences and, of course, the new, innovative products coming to market. Today, shares appear they will be crushed, and this is in large part due to the company just reporting Q1 results, so let's discuss.
It was pretty awful on the surface. As you know, I recommend holding a core position that you add to on dips, and sell some when the stock gets ahead of itself a bit. Hopefully, you took some off the table over $100. Now that it is back under $100 should you consider adding or waiting for a further pull back? Well, I think the answer may be the latter. But why? Performance just is not up to snuff. Let's take a good look at the performance of the name as well as discuss future expectations.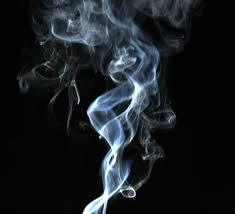 In its most recent quarter, the company took in revenues that declined 8.2% year over year to $6.08 billion. Falling revenue hurts. However, this company is one that is truly getting crushed from currency issues. Many domestic companies with exposure overseas are getting burnt by this fact. Thus, what I think is prudent is to control for this impact to understand the real changes in revenues from a company operating standpoint. If we exclude the unfavorable currency impact and look at revenues in constant dollars, we see a negative hit of $691 million due to currency issues. So, controlling for this, revenues were up 2.4% year over year. Much of this was due to pricing but rising sales on this adjusted basis is still a good sign for a company facing extreme regulatory pressure and presumably a declining customer base. That said, cigarette shipment volume was down 1.4% year over year (excluding acquisitions). Factoring in expenses, the company saw earnings of $0.98, down $0.18 from 2014's $1.16. However, the currency issue persists. If we back out the $0.19 negative impact and look at a constant dollar basis, earnings per share were up 1%. Still, both revenues and earnings missed estimates badly, falling short $280 million on the top line and $0.13 on the bottom line.
These results suggest the company continues to make money, but is on the decline. What is interesting is that the company appears to have taken on more debt looking at the balance sheet. Net debt is approaching a whopping $27 billion. That is about a year of revenues. The company is unlikely to relaunch a buyback and instead should focus its seasonally strong periods that are upcoming on this debt. Now what I thought was most interesting is that despite this quarters weak results, the company upped its outlook. But do not be fooled. This is not because it expects to significantly expand revenues or slash expenses, rather, it will not be hit as hard as it thought by currency issues. The company sees 2016 reported earnings per share forecast to be in a range of $4.40 to $4.50 versus $4.42 in 2015. Excluding an unfavorable currency impact of approximately $0.45 for the year, the reported diluted earnings per share range represents a projected increase of approximately 10% to 12% versus 2015 earnings.
The bottom line is that people are going to still smoke. They are going to use the new products. Revenue growth, while not dramatic on an adjusted basis is still promising. We need to watch potential headwinds, most of which are regulatory. Make no mistake, government regulation is the greatest opposition to this company's growth. Currency issues are the other risk to the company's long-term health, but I suspect these are temporary and seem to be improving (just look to revised guidance). All this said, let the stock pull back. I would revisit the name an consider adding under $95, provided the market isn't tanking.
Note from the author: Christopher F. Davis has been a leading contributor with Seeking Alpha since early 2012. If you like his material and want to see more, scroll to the top of the article and hit "follow." He also writes a lot of "breaking" articles that are time sensitive. If you would like to be among the first to be updated, be sure to check the box for "Real-time alerts on this author" under "Follow."
Disclosure: I/we have no positions in any stocks mentioned, and no plans to initiate any positions within the next 72 hours.
I wrote this article myself, and it expresses my own opinions. I am not receiving compensation for it (other than from Seeking Alpha). I have no business relationship with any company whose stock is mentioned in this article.