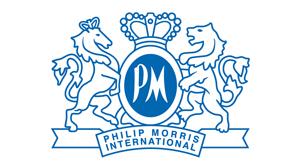 Dividend investors like me love business development companies, real estate investment trusts, and master limited partnerships as income vehicles for obvious reasons: Their high dividends. With the exception of MLPs, which have not done greatly thanks to the energy price crisis that started to unfold in front of us in 2014, income vehicles pay a good dividend. REITs are especially reliable and are growing their dividend payouts. Business development companies, on the other hand, have very high payout ratios and dividends, but their potential to grow dividends over the long haul is a little more limited.
BDCs and REITs are not the only sectors that offer compelling income, and total return potential for dividend investors. Automakers, telecoms, and tobacco companies are attractive targets for investors that like 'low-headache investments' and consistent dividend growth.
One such company is Philip Morris International, Inc. (NYSE:PM), a tobacco business that has steadily grown its dividend payout over the years. At the beginning of 2009 Philip Morris' shares threw off a dividend of just $0.54/share. Today, Philip Morris pays shareholders a quarterly dividend of $1.02/share. Total dividend growth: ~89 percent.
Though Philip Morris' dividend growth has slowed in 2015, the potential for growing dividend income remains quite compelling IMO. Not only has Philip Morris grown its payout over a long stretch of time, but the tobacco company pulls in a great amount of Free Cash Flow, too, that supports Philip Morris' dividend AND the company's share buybacks.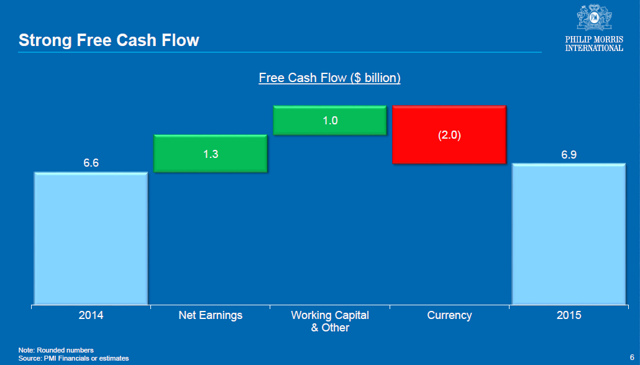 Source: Philip Morris International
Philip Morris' results have been hurt in 2015 on the back of a strengthening U.S. Dollar. A stronger U.S. Dollar translates into lower revenues, earnings and cash flow for companies like Philip Morris that do a lot of business in other parts of the world, especially in developing countries. Despite currency headwinds, which are expected to continue to affect the tobacco company this year, Philip Morris forecasts that its 2016 Free Cash Flow will be in line with its 2015 Free Cash Flow of ~$6.9 billion. Further, Philip Morris guided for an increase in 2016 adjusted EPS (excluding currency) of ~10-12 percent Y/Y.
Still A Compelling Yield Play
Philip Morris' shares surged in 2016, and cracked the $100 share price level in April. Total price return so far this year: +14 percent. The increase in share price and valuation has a flip-side, however: Philip Morris' effective dividend yield has been reduced from around ~5 percent earlier this year to about ~4 percent today. An investment in Philip Morris at the time of writing (based on a quarterly dividend payout of $1.02/share) yields 4.06 percent. That's not too bad for a S&P 500 company.
Your Takeaway
Tobacco companies are alternative income vehicles that don't get as much attention as business development companies, real estate investment trusts, or master limited partnerships get, but they have compelling income potential regardless. Past performance is no guarantee of future performance, of course, but chances are that Philip Morris' dividend will continue to rise.
Philip Morris' 2016 guidance for adjusted EPS and Free Cash Flow is solid, even though currency headwinds are going to be an issue this year again for the tobacco company. I don't see any reason at all why Philip Morris won't continue to grow its dividend payout in 2016. Buy for income.
Disclosure: I am/we are long PM.
I wrote this article myself, and it expresses my own opinions. I am not receiving compensation for it (other than from Seeking Alpha). I have no business relationship with any company whose stock is mentioned in this article.