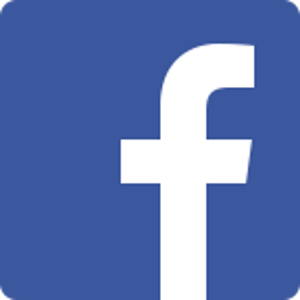 Facebook (NASDAQ:FB) recently had its F8 conference where Mark Zuckerberg unveiled his 10-year plan. The main developments that I took away from it were as follows: Messenger as an app platform, Facebook Video and live streaming and the Oculus Rift.
Messenger
The Messenger app is one of shiniest gems in Facebook's crown with over 900 million users. Combined with WhatsApp's billion users, over 60 billion messages go through Facebook's servers each day, for free. For comparison SMS usage peaked at 20 billion per day. The difference is that you would pay for each SMS or pay a monthly fee to your mobile network for the use of their equipment. Messenger and WhatsApp are as yet largely unmonetized.
This is going to change in the coming months. Mark has announced that the Messenger app will now be open to developers, for much more than unwrappable Valentine's Day messages. As of December, Uber (Private:UBER) has already utilized this. You can order a taxi through Messenger without having to leave the comfort of Facebook.
As a society, we seek the easiest option. Steve Jobs recognized this and all of his iProducts are so, oh so easy to use. After all, why make things more complicated than they need to be? We now have a myriad of apps to cater to our every need. From searching for a concert, buying tickets to booking a holiday, it can all be done on your phone.
Mark Zuckerberg is taking this one step further. Why should you have to leave Facebook when you see something you want to buy? Wouldn't it better if you could see the concert you wanted to go to and buy the tickets through Facebook? Your bank details securely stored and never having to be entered again. Apparently the answer is yes. Amazon's (NASDAQ:AMZN) one click buy wasn't created because people like complication.
Apple's (NASDAQ:AAPL) customers spent over $20 billion on apps last year, with around half that amount being additionally spent in the Google (NASDAQ:GOOG) (NASDAQ:GOOGL) Play Store. These are some serious numbers, and if Facebook can cut out apps as the middleman between advert and purchase, this could potentially add huge value to the Messenger app.
Facebook Video
Technology - Product - Ecosystem. This is the analogy which Mark used to categorize the vast network of things owned by Facebook. A technology is used to create a product that evolves into an ecosystem. Facebook Video is at the product stage. It is young and unevolved compared to its rival YouTube, but is evolving into an ecosystem within Facebook.
It reminds me of YouTube in its early days. There is rampant copyright infringement and no way to make a claim against someone uploading your content, thus gaining likes and followers at your expense. Ryan Higa (a prominent YouTube video maker with over 12 million subscribers, 13th highest in the world) posted "I guess this is his video now" in response to one of his videos that he had made at a cost with his production team, being uploaded on someone else's Facebook page and going viral, getting many millions of views. More in fact than it got on Ryan's own YouTube and Facebook pages. The uploader of course gave no credit to him.
Facebook needs to implement copyright guidelines and a strike system in a similar way that YouTube has done if it is to be taken seriously by content creators, who put a lot of time and money into their content. At the moment content creators use Facebook to promote themselves, but link back to YouTube where they can gain advertising revenue from video views.
This leads me on to my second point, advertising revenue. YouTube took in a staggering $9 billion last year from advertising, 55% of this was given to the video creators. That gives a big incentive for Facebook to create a partner program similar to YouTube so it can monetize its videos. This would also encourage content creators to use Facebook as their primary website, providing more content to keep people on the site for even longer.
Aside from the lack of advertising, there is one major flaw I see in Facebook Video. No negative ratings are possible on videos. While it is fair to say people could abuse a dislike feature on someone's pictures and statuses to bully them, having a positive and negative feedback on content created for entertainment purposes is important. Clicking on a video only to have 20 seconds of your life wasted is a terrible first world problem! If Facebook were to introduce a range of positive and negative emoticons, when you reacted to a video, a rating could be produced, so the user could better be warned about what they are about to watch. A clock emoticon to insinuate "My time has been wasted" along with a dislike would be welcome additions.
Facebook Live is essentially a natural extension of the status feature. While you can currently update your status to tell the world what you are doing or feeling, wouldn't it be better to stream it live so that your friends and family can share the moment with you? If Facebook Live had a slogan it would be "Nothing is sacred." Facebook is paying celebrities to livestream their personal lives in an effort to promote this service. It may seem alien at the moment, but where celebrities go the masses will eventually follow. People watching live videos and then broadcasting their own will keep people entertained for longer, making the site even stickier.
Video has a long way to go before it catches up with YouTube. It has already become a major headache for Google, however, as Facebook video views are already rivaling YouTube's. It has the potential to become so much greater however. YouTube has historically struggled to grow its audience past people in their teens and early 20s while Facebook has people of all ages already signed up and ready to be entertained. With the Messenger platform coming into action and taking revenue from the Google Play app store, Facebook will be nibbling into two of GOOG's pies.
Oculus Rift
Some investors are putting a lot of stock in the future success of the Oculus Rift. I however do not hold this opinion. Sony's (NYSE:SNE) VR headset and the Vive by Valve have a true purpose, gaming. Sony's PlayStation is the leading console, and it has the experience and huge developer backing to make the Sony VR a success. The Vive has the huge Steam (the largest PC gaming digital distribution platform) developer and gamer community to support it. Facebook has none of these advantages.
When it comes to new competing technologies, there will be a winner and a loser. VHS beat Betamax, Blue-ray won over HD DVD, iPods crushed the MP3 player market. While the Oculus Rift is not a direct competitor to the Sony VR (as they have somewhat different target audiences), I feel it will not become one of top headsets when it comes to sales. It has a $600 price point, which is $200 more than the Sony VR and you have to have a high-end computer to use it.
Angry Birds, Farmville, Clash of Clans, all these big names in casual gaming have a few things in common. They all have a low or free initial purchase price and use micro transactions to generate the bulk of their revenue. I personally don't see these same people paying a premium for a casual gaming experience. The Samsung (OTC:SSNLF) Gear VR (a cheaper VR headset powered by Oculus technology retailing at about $100 that plugs into your phone) may get a large amount of initial sales, but when the gimmick wears off, the revenue will quickly dry up. The first Wii console sold over 100 million units. However, people realised that you use it for a while and then it gathers dust, the gimmick wears off. The second Wii console that was released three years ago has sold only 13m units. By comparison, PlayStation 4 has sold 40m and Xbox One has sold 20m.
So while Facebook's venture into VR will undoubtedly provide innovation and competition to the VR market, I think it will add very little to FB's bottom line.
With all this in mind, I would recommend buying into Facebook. Of the four FANGs, Facebook is the one that has the most bite.
Disclosure: I/we have no positions in any stocks mentioned, but may initiate a long position in FB over the next 72 hours.
I wrote this article myself, and it expresses my own opinions. I am not receiving compensation for it (other than from Seeking Alpha). I have no business relationship with any company whose stock is mentioned in this article.