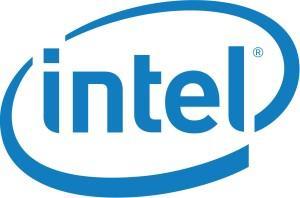 After the bell on Tuesday, shares of Intel (NASDAQ:INTC) tumbled after the company's first-quarter results. The company missed revenue estimates for the quarter, gave weak revenue guidance for Q2, and took down its revenue forecast for the year. As the company transitions to the future of technological devices, it is clear that near-term results will be soft due to PC weakness.
I'm not surprised by what we got from the company, given all I've detailed about weak PC sales. The Client Computing Group still represents over half of Intel's quarterly revenues, and the group's paltry 2% year-over-year growth figure was going to make it hard to meet the overall Street estimate for revenue growth. Analysts were looking for 8.2% growth in Q1, and that was after taking down their average estimate by $170 million in the past few weeks. This was the most bearish Intel's analysts have been going into a quarter in a number of years, and INTC still missed by about $130 million. Whether the company beat on the bottom line depends on which number you look at, GAAP or non-GAAP. Intel's analysts have used GAAP in the past, meaning this was a nickel miss.
There were two big pieces of news out of Intel. The first was that CFO Stacy Smith is transition to a new role, one that focuses on sales, manufacturing, and operations. The second is that Intel announced a huge restructuring plan that could cut up to 12,000 jobs. We had heard rumors recently that a restructuring round was in the works, but it seemed like most were only expecting a few thousand job cuts, not this many. While a $1.2 billion charge will be taken in Q2, management believes the program will deliver $750 million in savings this year and achieve annual run rate savings of $1.4 billion by the middle of next year. I've been on the record in the past stating that Intel needs to be more efficient on the operating side, and hopefully this restructuring can get it there.
When asked about buying Intel in my pre-earnings article, I wasn't very warm about the company's prospects. Until the PC industry sees its declines level off a bit, Intel won't be able to show strong revenue growth. The good news is that Intel is returning a fair amount of capital to shareholders, with nearly $800 million in share repurchases during Q1 and dividend payments of $1.2 billion. Intel's shares are yielding roughly 3.40% in the after-hours session with the stock down about a dollar. If I were an income investor, I would probably prefer Intel to US treasuries, but I wouldn't be buying it in the hopes of major growth or massive stock appreciation.
In the end, Intel's report wasn't too surprising on Tuesday, other than the CFO news and size of the restructuring. With the PC space still declining at a steep pace, revenue growth in the short term won't be as much as previously hoped. Intel is in the midst of a huge transition, but it still relies heavily on the PC. Until that is no longer the case, Intel is not a strong buy. The stock offers a decent yield, however, with the potential for slight upside if the PC space improves later this year as some are hoping for.
Disclosure: I/we have no positions in any stocks mentioned, and no plans to initiate any positions within the next 72 hours.
I wrote this article myself, and it expresses my own opinions. I am not receiving compensation for it (other than from Seeking Alpha). I have no business relationship with any company whose stock is mentioned in this article.
Additional disclosure: Investors are always reminded that before making any investment, you should do your own proper due diligence on any name directly or indirectly mentioned in this article. Investors should also consider seeking advice from a broker or financial adviser before making any investment decisions. Any material in this article should be considered general information, and not relied on as a formal investment recommendation.