2015 in the CrossFit community was remembered as a year of rivalry between two major sports giants - Nike (NYSE: NKE) and Reebok, a subsidiary of Adidas (OTCQX: ADDY). Back in 2011, when CrossFit was only gaining traction, Reebok signed an exclusive partnership agreement with CrossFit Inc., the organization behind the athletic discipline, for ten years. But as the sport became more popular, other companies decided to join the game and grab a chunk of the pie from this relatively new market.
The most prominent player in the game, after Reebok, is Nike. At the beginning of last year, the company released its Metcon shoe series which is aimed at CrossFit athletes who are bored with the traditional Reebok Nano series and want some alternative to the 'official' footwear of the organization. Since the launch, Metcon quickly gained popularity among athletes and became the major footwear brand for a lot of people. But as the summer approached and CrossFit's main event of the year CrossFit Games was ready to start, Reebok announced that due to its contract with CrossFit Inc., no other shoe besides Reebok brand could be used by athletes at the games. In response to that, Nike launched a social campaign in which it condemned the ban with the slogan: Don't ban our shoe. Beat our shoe.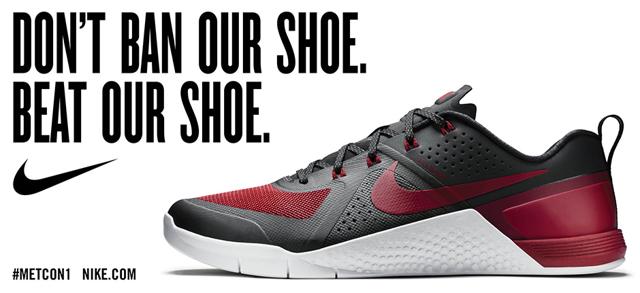 Obviously, the campaign won't give any legal results since CrossFit Inc. is tied with Reebok till the end of 2021. But it gives Nike more publicity, which it'll use to build momentum among CrossFit community and increase its chances of becoming the official brand of the organization after 2021. And as the all-out corporate warfare between two rivals will only continue to escalate, there are two questions that I want to address in this article that will give an answer of whether it's worth for Nike to engage in this battle and does it have a shot of becoming the official CrossFit brand. So let's find out.
How popular is CrossFit?
CrossFit, unlike other popular workout programs, is a consumer product. It doesn't try to change human behavior, but rather observes preferred human behavior and makes it easier to achieve societal goals. It connects communities of people with the same goals and challenges them to compete for self-improvement. Recognition is also a vital part of CrossFit, as it makes athletes to try to exceed their limitations during the workouts, so that they'll be recognized by their peers at the end of each session. As one athlete said:
Each gym has display times and performance board for each workout so you can compare yourself to the others. Additionally, there are milestones and difficult lifts or movements that often take significant time and practice to achieve but are celebrated once you achieved. Physiologically, it works and improvements to health and proportions are recognized by peers.
Thanks to these social interactions, CrossFit quickly gained popularity among many people around the world and as a brand, is now worth $4 billion.
If we go to the Google Trends, we would see that in the last couple of years, the term CrossFit was used more than Zumba or P90X, which are the names of other workout programs that are considered to be the main CrossFit competitors: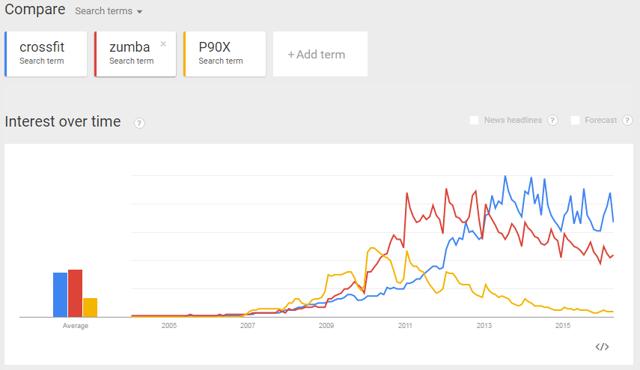 Source: Google trends
From the statistic, we could see that the term CrossFit is most popular at Summer, when the CrossFit Games kicks off, and at the beginning of each year, when CrossFit Open and Regionals (qualification rounds, which decide what athletes will compete at the CrossFit Games) are about to start.
Like its competitors, CrossFit faces the risk of being forgotten after its popularity might wash away. So, in order to tackle this problem, CrossFit Inc. built a strong affiliates program that has seen an exponential rise in the last few years: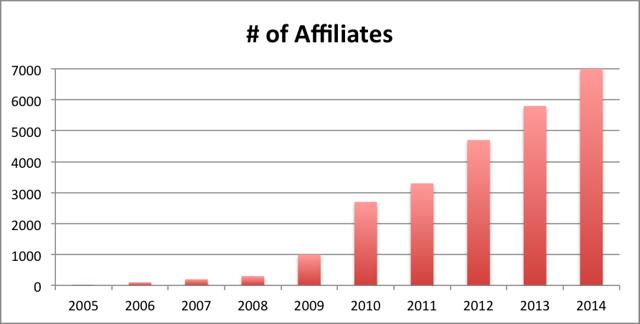 Source: webris
Here are the reasons, why CrossFit affiliates business model is successful:
- Estimated failure rate of opening a CrossFit gym is 2%;
- Estimated net of just the CrossFit affiliates in 2013 is $2 billion;
- Year-over-year growth rate of the CrossFit Games is 166%;
- The startup cost of opening a gym is as low as $15 000.
As we can see, low requirements and substantial returns are the main reasons why the affiliate program is very successful. And if we add to this the social aspect, which I described above, we would understand why CrossFit is here to stay for a long time.
Now, when we found out more about CrossFit business model and its success, it's about time we go to the second question, which is:
Does Nike have a Shot?
Short answer: Yes, it does.
Long answer: Yes, but it'll require some creativity and hard work. Back in 1980s, Nike had a similar situation when it paid Michael Jordan's NBA fines, because at that moment, the basketball organization didn't allow players to wear shoes that didn't match their team's color and MJ was violating this rule by wearing Nike footwear. This stunt gave Nike more publicity and helped it to succeed in the game of basketball. Similar tactic can be used in CrossFit.
At the moment, Nike already endorsed 10 CrossFit athletes and one team. The lists consist of people like Mat Fraser, Josh Bridges, Lauren Fisher and other top professionals that will help the company in its quest to conquer CrossFit community.
Nike is also trying very hard to promote its Metcon in place where Reebok has no authority, which is a CrossFit Affiliate program that I described above. Most of the guys from my local CrossFit gym are already selling their Nanos on eBay and buying Metcons instead. I personally acquired my Metcon 2 two weeks after its launch and will never again buy another pair of Nanos. The quality of Nike's footwear is way better than Reebok's, and as we move forward, it'll only get better. Nike, unlike Reebok, has far more resources and willingness to spend more money on R&D, which will give an Oregon-based company a competitive advantage that it'll use in the next few years.
Overall, Nike's chances of becoming the official brand of CrossFit Inc. are very realistic. It'll take some time to establish a strong foothold in this market, but the company has momentum on its side. By endorsing famous professionals in the field, Nike is showing its commitment to do whatever it takes to achieve victory in its war with Reebok, and as a CrossFit athlete, I would say that it has all the chances to succeed.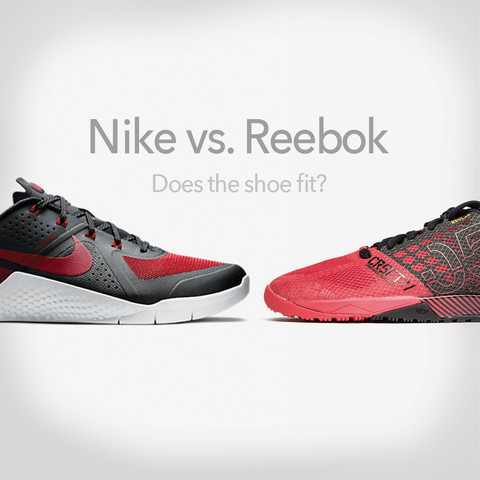 Disclosure: I/we have no positions in any stocks mentioned, and no plans to initiate any positions within the next 72 hours. I wrote this article myself, and it expresses my own opinions. I am not receiving compensation for it (other than from Seeking Alpha). I have no business relationship with any company whose stock is mentioned in this article.
Editor's Note: This article discusses one or more securities that do not trade on a major U.S. exchange. Please be aware of the risks associated with these stocks.