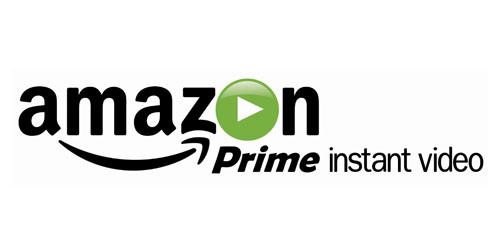 Last week Amazon (NASDAQ:AMZN) fired a big shot across the bow at Netflix (NASDAQ:NFLX), when it aligned itself with theaters at CinemaCon. The move gives the streaming giant's films a huge boost and its overall brand additional exposure.
Though as it turns out that was just a warm-up for a larger move.
On Sunday night, Amazon revealed a new pricing structure that lets subscribers pay monthly rather than yearly. This is akin to what Netflix and other streaming services already have in place. Although, to be honest, this really has less to do with consumers getting a good deal and more about giving them the freedom they want… but at a price.
First, let's look at the packages.
Aside from the traditional $99 yearly plan, customers can now opt for a $8.99 streaming only plan or $10.99 more all-encompassing plan. The $8.99 plan, $1 cheaper than what Netflix's main plan sells for a month, is basically Amazon without the bells and whistles (namely no free shipping). Customers also have a $10.99 a month option which is essentially the equivalent of what you'd get with the annual plan.
The twist is that if you add up the costs over 12 months, the $8.99 plan comes out to $107.99 a year and the $10.99 plan comes out to $131.88 a year, both above the $99 annual flat fee. While many have attacked the new options as being a bad deal for the consumer, those critics are missing the point.
Yes, in terms of dollars and cents it is a bad deal. After all you're paying anywhere from roughly $8 to $32 more a year, but again Amazon didn't do this to save its customers money, it did it to sign new customers. While that may sound a little strange, it's true.
What Amazon did here was allow people who don't want to spend $99 a year upfront another option. The tradeoff is that it comes with a price tag. Think of it as a convenience fee. The truth is a lot of consumers don't want to spend $99 a year all at once when services like Netflix allow them to subscribe in monthly intervals.
Now that chunk of consumers has an option that at its smallest level ($8.99) is right on par with the rates offered by a growing number of services including HBO (NYSE:TWX), Showtime, Starz (STAZA) (NASDAQ:STRZB). On paper it looks competitive, even if it's not a better deal.
What's getting lost in the mix here is something pointed out by Macquarie Research's Ben Schachter. This is not a play for the average streamer. Amazon is doing this in a way to expand its service to lower-income families that don't want to (or can't afford to) spend $99 in one lump payment.
The service has always been an outlier in terms of its unique all-in price and that makes it come across as more of a luxury play. In fact, right now Amazon Prime is predominantly in households that make over $112,000 and Amazon's goal is to get the service into half of ALL households by 2020. The key to that is accessibility and that's what this new tier system offers.
All of a sudden, Netflix and Amazon now look to be on the same level. Yet in this case while it's all about perception, that perception is really just smoke and mirrors.
The difference is content.
As I referenced the other day a Morgan Stanley poll released this month shows streaming media is gaining over the linear model (which we all knew). However the poll goes on to show that Netflix is dominating that growth, with Amazon and streaming offerings from Showtime, Starz and the like unable to escape single-digit range.
To be fair, Showtime and Starz's OTT options are relatively new so it's not exactly a reliable indicator of their success thus far, but Amazon has been around which makes the lack of stickiness surprising. Still, make no mistake, the monthly model idea is really more of an idea on how to draw new customers… and if some of those come from Netflix then so be it.
The timing here is also perfect as not only does this come following its CinemaCon news, but it comes the same week as the Netflix rate hike for grandfathered years AND it came the day before Amazon revealed its Q1 earnings (which were mixed at best).
This was a calculated move designed to further its market share at the expense of the nearest competitor. How well it works remains to be seen, but Amazon has nothing to lose with this strategy and everything to gain which has to make investors excited.
Disclosure: I/we have no positions in any stocks mentioned, and no plans to initiate any positions within the next 72 hours.
I wrote this article myself, and it expresses my own opinions. I am not receiving compensation for it (other than from Seeking Alpha). I have no business relationship with any company whose stock is mentioned in this article.