Coca-Cola (NYSE:KO) is a dividend growth bellwether that I started covering last fall with a buy rating, especially if you could get shares for under $40. Could this be it? Shares are falling heavily. Shares still have not gotten there but are set to pull back today following some less than stellar results. Now I don't need to introduce you to the company, because you have definitely heard of it. Coca-Cola simply reaches nearly every corner of the globe. That said, the stock has been a tough investment lately as it has been a name that has moved sideways. But is that such a bad thing? Remember that when I started coverage I stated that Coca-Cola was a name that "you buy for income/dividend growth. Capital appreciation is secondary." I continue to think that the stock is best served in a long-term, tax deferred account like an IRA, with the ultimate goal of reinvesting the dividends and amassing a large position. By doing this you will capture some growth over the years, but you are really building a position from which to live off of in retirement, along with other names in a well-diversified portfolio. So is the thesis still intact?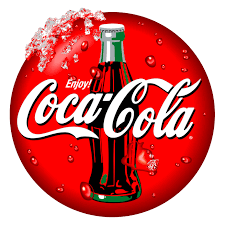 Well to answer this question I will examine recent performance and discuss the outlook for the stock. Let me start with some highlights. First the company saw revenue of $10.28 billion which was in line with analyst expectations but sadly was down 4.0% year-over-year. Earnings continue to be strong, with Q1 earnings coming in at $0.45, which was a $0.01 beat against estimates.
But we need to dig deeper. The company saw organic revenue growth of 2% in the quarter. This was driven by concentrate sales growth and 1 point of positive price/mix. This was positive as last quarter saw some decline. If we control for the one less day in a quarter versus last year, we see that concentrate sales were in line with unit cases sales. The company also gained global value share in sparkling beverages in the quarter. Global sparkling beverage volume was flat but was once again led by the world famous Coca-Cola soda, as well as some growth in Sprite and Coke Zero. However Diet Coke has weighed. I assume that the Coke Zero and Sprite Zero sales were cannibalizing the Diet sales. In still beverages the company notched gains in global volume and value share. There was volume growth in all still beverage categories, except juice and juice drinks which registered a small decline in the quarter.
Before delving into some segment specific numbers, the impact of currency exchange issues is a real threat for domestic companies with a lot of international sales. While this is an issue, it is one that I anticipate to be temporary. It could last longer than we'd all like, however. I've discussed the impact of the strong dollar in numerous articles before, but I have to say Coca-Cola is among the hardest hit I have seen which offsets organic revenue growth. Despite some positives on volumes and spending plans implemented by the company, it was not enough to offset the impact of currency headwinds. Currency headwinds hit the company in the quarter for 5% with ding to operating revenues. These impacts are exacerbated once again regionally.
In Eurasia and Africa, the segment saw a -14% change from last year in currency, which led to a 14% decline in reported revenues year-over-year. Ouch. In Europe the impact was smaller, with currency issues have been improving and caused minimal (FLAT) impact year-over-year, which helped contribute to a 1% decline in reported revenues versus last year. In Asia-Pacific, it was a -2% year-over-year impact, helping reported net revenues drop 4%. Then there was Latin America which saw even more pain. Currency was -24% year-over-year and contributed to a 12% decline in reported revenues. Of course on a constant dollar basis, organic revenues were up 12% in the region thanks to price/mix and volumes. Still, the financial wizardry only goes so far. No matter how you adjust it, the currency issue hurts. Financial wizardry is entirely appropriate to allow comparability of the company's results, but the fact of the matter is the company is bringing in less money, even if it is because of exchange rates. This is a real risk.
The one thing I like about Coca-Cola is that the company isn't going anywhere. There will be ups and downs. Strong pricing power and lower commodity costs along with spending controls helps drive profits. The dividend continues to grow and the stock sports a 3.1% yield. The company repurchased $155 million in shares in the quarter. Now, based on this quarter's results, the company has discussed its expectations for the rest of the year. Looking ahead it expects to purchase $2.0 billion-$2.5 billion in 2016. That's a huge benefit to earnings per share and the ability to grow the dividend in the future. In 2016 the company sees organic revenue growth to be up 4-5%. The net impact of acquisitions, divestitures and structural items should be 4-5% while the currency hit is expected to be a 2-3%. Thus we can expect absolute revenues down versus 2015.
Here is how I see it. While the headwinds will continue I suspect them to be temporary, however, it is a question of time. That said, the long-term game is what I am focused on. The stock is getting hit here on these somewhat weak results. I would still like to see the stock pull back further before initiating a position. I will repeat what I said in the fall. If you can get shares under $40 that is a spectacular price. As of now, under $43 is a reasonable entry point. This will require a continued broader market pullback, but I think for the long-term, you still need to pick your spots, even if you plan to hold for 30 years.
Note from the author: Christopher F. Davis has been a leading contributor with Seeking Alpha since early 2012. If you like his material and want to see more, scroll to the top of the article and hit "follow." He also writes a lot of "breaking" articles that are time sensitive. If you would like to be among the first to be updated, be sure to check the box for "Real-time alerts on this author" under "Follow."
Disclosure: I/we have no positions in any stocks mentioned, but may initiate a long position in KO over the next 72 hours.
I wrote this article myself, and it expresses my own opinions. I am not receiving compensation for it (other than from Seeking Alpha). I have no business relationship with any company whose stock is mentioned in this article.