According to some of the comments left on our recent articles, we should have not even covered the Kuwait oil worker strike event, as it would only last a few days and "artificially" propped up prices.
As it turns out, the strike ended yesterday, and yet oil (USO, OIL) prices didn't even fall off the cliff and back to the 20s like many of the "wise oil experts" have said.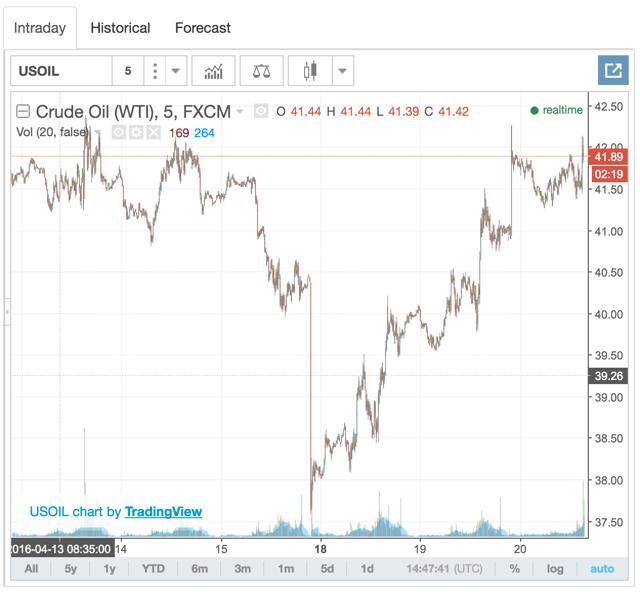 The failed Doha producer meeting and the Kuwait strike ending had no real meaningful impact on oil prices. The initial panic that caused prices to tank to $38 saw it quickly recovered. Oil bears continue to be bearish despite positive fundamentals taking control of the general trend, and time has always been the friend of oil bulls.
Kuwait Oil Strike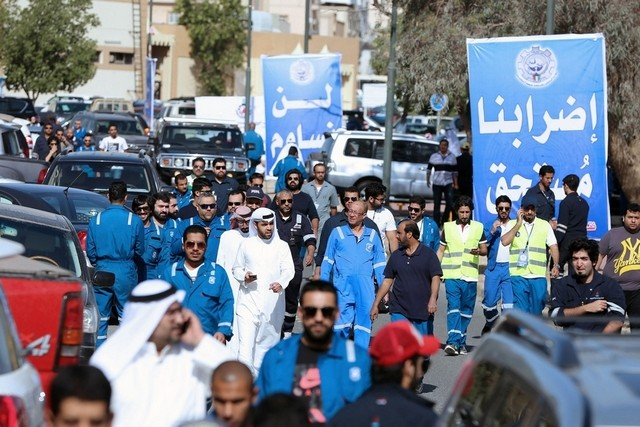 After market close yesterday, it was announced that the strike had ended. Negotiations will take place after workers return, and there's currently no reports on what concessions will be made to the workers.
Despite the news, oil prices didn't "fall off the cliff" like so many suggested. Most market participants take market moves as fundamentals without any further consideration with regards to positioning and emotional biases. The fall into the $20s was driven purely by position crowding and fear. The "oil experts" who attribute these moves to fundamentals are kidding themselves.
Just like when oil prices went to $140 in 2008, people that attributed the move to fundamentals or peak oil saw their bullishness evaporate with declining prices. The same thing is happening here, and bears that don't realize the move sub $30 was purely emotional will learn the hard way.
Russia Blames Saudi Prince
Russian oil minister, Alexander Novak, said that Saudi Arabia had been unauthorized to change its position last minute on the freeze deal in Doha.

Commentary from Prince Mohammed bin Salman al Saud contradicted what Saudi had said for months before the meeting. The Saudi Prince on Friday, two days before the Doha meeting, said that ALL producers have to agree to a freeze for Saudi to agree to a freeze. Yet, it's been known by everyone that Iran would not agree to a freeze deal. This news flow came in direct contradiction to what was publicly expressed by people familiar with the issue.
What's next?
We have been a strong believer that the Doha deal was a derivative of a Syria peace deal. A freeze deal would not have impacted fundamentals at all as most of the producers couldn't grow in this environment without losing hundreds of billions. We think the Doha deal was meant to cement some kind of partnership between Russia and Saudi, but it was contingent on the Syria mess being resolved. Saudi has been very adamant that they want Al-Assad out, but Russia has been reluctant. With the Doha deal now in shambles, the escalation in Syria is likely to increase, and further tensions could push for some type of peace deal. In the case of any resolution in Syria, another "potential freeze deal" could be back on the table.
Wrapping It Up
Oil prices remain extremely resilient despite bearish news. Doha deal is now done, and Kuwait oil workers are back, yet prices are higher. The strength in the oil markets continue to support our belief that the selloff was more sentimental driven rather than fundamentally driven.
We continue to believe oil prices will be $60+ by year end.
If you are interested in signing up for our premium service, please click here. We spend a considerable amount of time engaging with our subscribers about idea generation and company analyses. We hope that you can join the wonderful HFI community we built here.
Disclosure: I/we have no positions in any stocks mentioned, and no plans to initiate any positions within the next 72 hours.
I wrote this article myself, and it expresses my own opinions. I am not receiving compensation for it (other than from Seeking Alpha). I have no business relationship with any company whose stock is mentioned in this article.