Overview:
IBM's (NYSE:IBM) 1Q 2016 presentation was made on April 18th and although it met previous expectations laid out by management earlier in the year, it was not pretty. There is no amount of lipstick that will make this piggy quarter look good.
But underneath all this ugliness were the outlines of a much brighter future for IBM, its customers and most importantly its shareholders. I know it seems like it is taking forever but IBM's transition to a new business model is on track and will result in much larger profits and cash flow in the coming years. I have outlined my thoughts on this process before here "5 Reasons IBM Is A Buy Whether You Like The Weather Or Not" and here "IBM: Like AT&T, But With More Upside".
In this article, I will examine the behind the scenes process that will make IBM one of the best and safest investments in the coming years.
"Ugly is not the absence of beauty.
Ugly is the inability to identify it."
Kamand Kojouri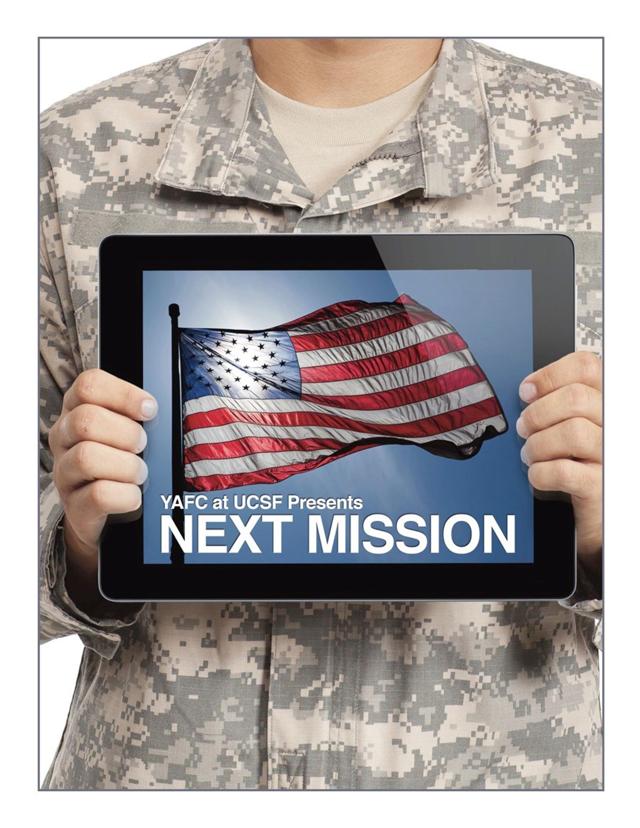 Watson powered health app to support veterans. Source IBM.
First the bad news, then the good news.
When comparing the current quarter results with last year's quarter, we see another example of the challenges facing IBM management to turn the company from a mostly hardware company to a mostly software and services company. It is an arduous task for a small company, let alone one of IBM's massive size and reach. And if you look at the raw dollars for the last 4 years (16 quarters) where revenue has been down, it looks real ugly. There is nowhere to hide 24%, 16% and 15% declines in sales, profits, and cash flow respectively.

However, if you look at it as Warren Buffett does, i.e. as a shareholder, it is not a Mona Lisa but it is not a stick in the eye either. The following spreadsheet shows the numbers on a per share basis which shows the value of IBM's buyback of about 19% of its shares since 2011. When looked at in this way, the sales decline becomes a modest 6% while the earnings and cash flow actually show an increase over the 16 quarter period. Plus of course, as Warren would tell you, you also collected a very hefty $18 in dividends over the 5-year period. Well now, maybe it's not as bad as we thought. In fact, compared to some other S&P 50 large caps, it looks pretty good. For example, Exxon (NYSE:XOM) that I discussed here "5 Reasons Why Exxon's AAA Credit Rating Is In Jeopardy" and here "8 Reasons Suncor Is A Better Investment Than Exxon".

IBM has some unique assets that are not reflected on the balance sheet.
As I have often discussed, IBM's customer base is unmatched. Virtually every large institution in the world, public and private, have IBM somewhere in there IT department. Mentioned in the April 18th earnings transcript are the names of some of the large enterprises using IBM cognitive services such as Chubb Insurance (NYSE:CB), Geico, the American Cancer Society, Medtronic (NYSE:MDT), the American Heart Association, CVS (NYSE:CVS), Johnson & Johnson (NYSE:JNJ) and Indonesian mobile vendor Indosat. And in China, a new contract will provide for 1000s of Linux Power Systems. Why Power and not Intel? Here's why:
"We recently signed a deal with a large enterprise in China that is dramatically growing its Linux server footprint, and has chosen Linux on Power partly because they can do it with half of the footprint they would have required with x86."
You can see more on the Power/Intel issue here "Google, IBM, ARM And AMD Begin The Assault On Intel's Server Franchise".
Because of the breadth and reach of their customer base, third-party sources are eager to join up with IBM. The best known is probably Apple (NASDAQ:AAPL) who has joined with IBM to offer unique apps for iPads, iPhones, and Apple Watch via IBM's "Mobile First" to large enterprise users. Also in the last quarter, IBM added 500,000 potential customers to their cloud by joining with VMware (NYSE:VMW):
"With VMware, we've jointly designed an architecture and cloud offering that will allow nearly half a million VMware customers to extend their virtual machines to the IBM cloud."
IBM's research capability is unmatched in the private sector. With over 1,800 scientists in 12 labs on 6 continents, IBM has led the world in patents 23 years in a row. This is a resource IBM's competitors do not have. In fact, IBM has the largest private math department in the world working on Watson and other cognitive projects. IBM has 129 staff mathematicians compared to MIT's 105, Georgia Tech's 79 and Cal Tech's 49.
IBM is aiming at the markets of the next generation not the markets of the past generation.
The estimated market for data analytics is over $2 trillion (per IBM) vs. the current IT market of $1.2 trillion. If you think about the quadrillions (what comes after quadrillions?) of transactions generated by 50 billion IoT devices plus commercial transactions, social media transactions, and security transactions, you can easily see the market will be huge and with Watson and other cognitive products, IBM will have a huge foot in the analytics door.
In the security area, IBM has another great source of revenue: organizing security for large enterprises. Here is an amazing statistic from IBM CFO Martin Schroeder:
"On average today, organizations use 80 security products from 40 different vendors, and they're looking for us to bring all this together. "
There really isn't any other company I can think of who can do this other than IBM.

Figure 4: Companies addressing security risks from new technologies
Conclusion:
As IBM continues its seemingly endless, grinding slog towards the biggest transition in the company's history, it is easy to become discouraged. Quarter after quarter sales are down and management incongruously says "we are making progress". But if you look more closely, you see that this is a company with unique capabilities and a workable plan to enhance and profitably monetize those capabilities. In the meantime, they are still generating huge free cash flows, buying back stock and are paying an almost 4% dividend while you wait.
If you are a long-term investor, this is the best ~4% yielder in the S&P 100 universe. Buy it and rest easy for the next 5 to 10 years. That's what Warren Buffett is doing. Me too.
Disclosure: I am/we are long IBM.
I wrote this article myself, and it expresses my own opinions. I am not receiving compensation for it (other than from Seeking Alpha). I have no business relationship with any company whose stock is mentioned in this article.