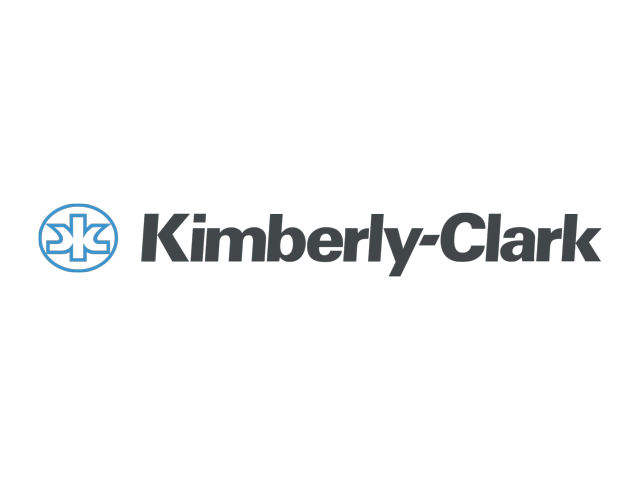 Kimberly-Clark (NYSE:KMB) is the market leader in health and hygiene products, as it sells tissues, diapers, tampons, and other toiletries. These brands are very well known, it owns Kleenex, Kotex, Huggies and Scott paper towels. The stock has been on an incredible bull run the last few years, managing to return 212% since the bottom in 2009. Kimberly-Clark has become a much needed consumer defensive with a solid 2.68% dividend yield. Although it's the go-to name when recession worries loom, it may be time to trim your stake in Kimberly-Clark, as this stalwart has gone up to such high valuations that it is no longer a safe stock to hold. Why has Kimberly-Clark gone up so high and when will it be a good time to pick up shares of this high-quality stock?
Cost Cuts Will Drive Higher EPS
Kimberly-Clark continues to fight the foreign exchange rate, as the super strong U.S. dollar has been lowering sales considering all foreign sales are translated into the U.S. dollar. Going forward, I suspect the U.S. dollar will start to drop, as the Fed has taken a more cautious approach to raising rates in 2016. This could provide an impressive earnings boost to Kimberly-Clark in its quarters to be reported later in the year. Kimberly-Clark saw a 7% year over year decrease in sales, which were due to the exchange rates according to management, considering organic sales actually rose by 5% total, 10% from emerging markets. On a constant currency basis, Kimberly-Clark looks to be growing its organic sales with aplomb. Innovation and brand investments can be achieved going forward as CEO Thomas Falk stated: "We achieved significant cost savings and improved adjusted gross margin." Going forward, we can expect Kimberly-Clark to continue improving the value of its brand in developing nations by investment in marketing, and trimming of costs to drive EPS steadily higher. As the U.S. dollar weakens, we can expect earnings to be given a significant boost of between 5%-10%, depending on the Fed's approach to raising interest rates in the latter part of 2016 and early part of 2017.
Dividend Growth Track Record Keeps Investors Happy
Kimberly-Clark has one of the best dividend growth stories in the business, the stock is one of the S&P 500 dividend aristocrats, which is a group of stocks that has increased their dividends for 25 years or more. This is a very exclusive and impressive club that Kimberly-Clark is in, as the company has raised its dividend through several economic downturns and will continue to do so going forward. For the kind of dividend growth that Kimberly-Clark delivers on a year over year basis, it is assumed that an investor would be paying a premium for the stock. Kimberly-Clark will raise its dividend for the 45th consecutive year, which is very impressive, as it is one of the best stocks an investor could own. The current payout ratio is around 70%, which is decent for a dividend paying stock. Considering its low EPS growth, the dividend increases may taper off going forward, as this can be expected of any stalwart who has been in the business for many years.
Conclusion
Kimberly-Clark pays a much lower yield than Procter & Gamble (NYSE:PG), its main competitor, as PG currently yields a bountiful 3.22% compared to KMB with its 2.68% yield. There is no question that KMB is one of the best in the business, offering fantastic brands that will be needed, even during a recession. Its earnings look to be recession-resistant and investors can indeed feel safe knowing the business will most likely increase its dividend each year no matter what the economy is doing. For a great business that has hiked its dividend for decades, a premium is implied, but at current levels, that premium is way too high, even for a great business like KMB. The current P/E is 49.5, which is way higher than its five-year historical average P/E of 23.9.
Although its forward P/E is a decent 20.8, I hesitate to own this stock due to its incredibly high PEG ratio, which is 3.1, which should ring alarm bells. While KMB is in a low growth space, 3.1 PEG is just way too much to be paying, especially considering the dividend is only 2.68%, which is quite lower than its historical average payout of 3.2%. Historically speaking, Kimberly-Clark is absurdly expensive, especially considering the fact that the stock is in a business which normally would command a higher yield. I'd stay away from Kimberly-Clark at these levels, not because of the business, as it's fantastic, but for the huge premium involved with owning the stock at these levels. I would go for P&G or wait for Kimberly-Clark to yield over 3% before considering picking up this stock. A pullback may be possible, as the stock has gotten way too expensive lately. When you do grab Kimberly-Clark at those levels, hold it forever, as this is truly a buy and hold forever stock.
Disclosure: I/we have no positions in any stocks mentioned, and no plans to initiate any positions within the next 72 hours.
I wrote this article myself, and it expresses my own opinions. I am not receiving compensation for it (other than from Seeking Alpha). I have no business relationship with any company whose stock is mentioned in this article.