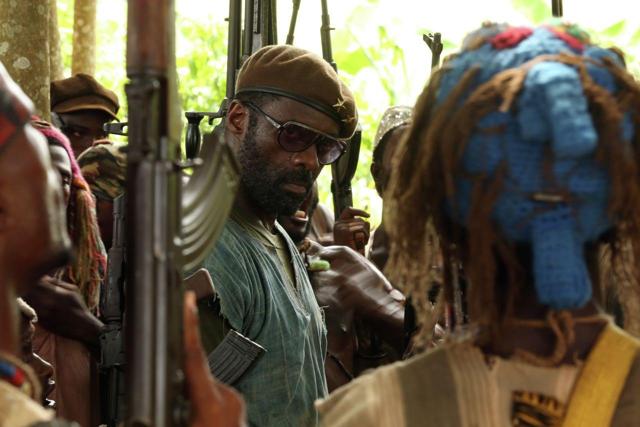 Netflix's Beasts Of No Nation. Source: Forbes
Netflix (NASDAQ:NFLX) announced quarterly earnings on Monday and it did not go well. The company reported revenue of $1.96 billion and EPS of $0.06. The company missed on revenue by about $10 million but beat on earnings by $0.03 per share. Tuesday, NFLX fell 13% to $94.34 as investors were clearly disappointed by the results. Below is my takeaway on the quarter:
Subscriber Growth Was Disappointing
Netflix grew its subscriber base by 6.7 million over last quarter; international and domestic subscribers increased by 4.5 million and 2.2 million, respectively. Analysts were expecting 1.77 million net adds in the U.S. and 4.36 internationally. The rub was that the company gave weak guidance. In Q2, Netflix expects to grow subs by 500,000 in the U.S. and 2 million internationally. Analysts were expecting 586,000 domestically and 3.5 million internationally.
As a momentum stock, it is paramount that NFLX meets or exceeds metrics for top line growth. The thesis that the domestic market has become saturated has been around for a while. However, I was surprised by the low international subscriber growth estimates given the fact that Netflix entered 130 more countries in January. What gave me pause was that the company took a "shotgun approach" to entering these countries. Per management, Netflix is in the learning phase in some of these regions:
Some of it [subscriber growth] was from our expansion around the world. It's 130 countries... And remember that most of those countries we haven't yet seen the full potential of, because we're only in English and only with international credit cards. So over the next couple of years, as we further localize, we'll be able to see more opportunity. But by going so broad, we've increased our rate of learning, and so, we're really excited about the approach and looking forward to the rest of the year.
This runs counter to the company's targeted approach to entering Japan. Netflix is spending upfront costs to launch a service in 130 additional countries with an uncertain payback. In effect, the company is using shareholder money to "learn" about other markets and that's likely why the stock sold off.
Declining Margins
Netflix's foray into foreign markets came at a cost this quarter. Its operating income margin was 2.5%. That's down from 4.2% and 3.3% in Q3 2015 and Q4 2015, respectively. Cost of revenues ticked up to 70% (versus 68.5% in Q4), and technology and development costs rose to 10.4% (versus 9.9% in Q4). Margins may slide further on higher content costs for original programming and slowing subscriber growth; slower subscriber growth could portend the cost to capture net subscribers could rise.
Heading into the quarter, I suggested that margin erosion could be problematic. That thesis played out and management did nothing to dispel the notion that margins won't continue to suffer in the future.
Another Debt Raise?
Management also hinted the company may have to raise more high-yield debt in 2016 or 2017 to fund itself. Management cited Netflix's low debt to enterprise value (5%) as evidence it could support a higher debt load. However, its enterprise value is based on an equity market capitalization of over $40 billion. The company raised $1.5 billion in new debt last year. In my opinion, an equity raise would provide it more flexibility amid declining subscriber growth and competitive pressures from Hulu and Amazon (NASDAQ:AMZN).
Raising more debt to fund itself could backfire if there are any hiccups in its business model. I see more pain ahead for NFLX. Avoid the stock.
Disclosure: I/we have no positions in any stocks mentioned, and no plans to initiate any positions within the next 72 hours.
I wrote this article myself, and it expresses my own opinions. I am not receiving compensation for it. I have no business relationship with any company whose stock is mentioned in this article.