In the first part of this article series, I promised to offer up a name that has better growth and a cheaper valuation than General Mills (NYSE:GIS). The thesis of my previous article was that defensive names, like General Mills, had simply run up too far too quickly. Specifically, at the time of publication, General Mills was trading at a historically rich valuation and appeared to be overextended. Since that article, the cereal giant has underperformed the S&P 500.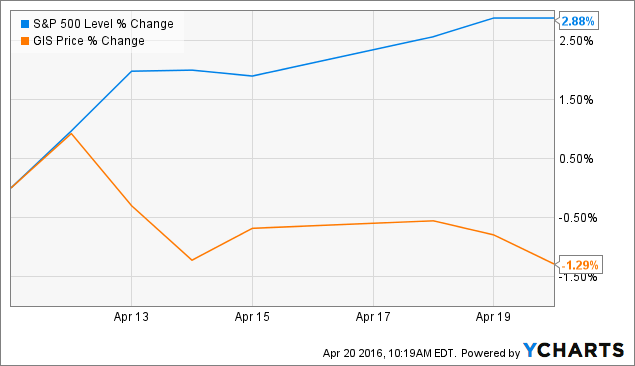 I still believe that General Mills is a good candidate for any retirement portfolio because of its bountiful dividend and ample free cash flow. However, the reality is that General Mills is falling victim to changing consumer tastes, namely toward natural and organic foods. Revenue is falling and cost cutting is their only means of delivering EPS growth. Currently, there is better opportunity in the food space. In my eyes, this opportunity is Hain Celestial (NASDAQ:HAIN).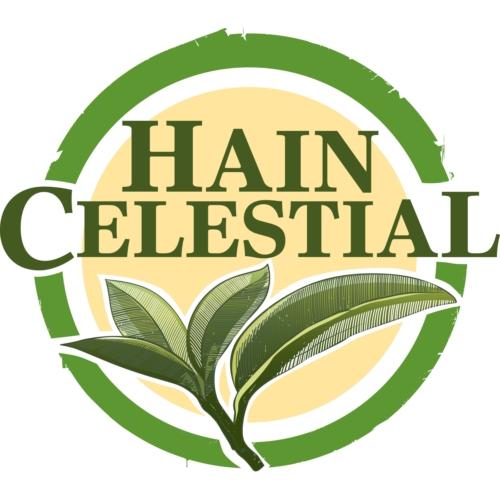 Hain Celestial participates in almost every natural/organic food category. The company is behind well-known brands such as Celestial Seasonings, Terra, and Garden of Eatin', and has roughly 50 brands in total.
On a worldwide basis, 99% of the company's food products are non-GMO and nearly 40% are organic. In the U.S., 71% of Hain Celestial's products contain 13 ingredients or less. Conversely, traditional consumer packaged goods (NYSE:CPG) companies are just beginning to focus on clean and simple products.
On the company's Q2 conference call, Hain Celestial CEO Irwin Simon said that the company recently began working with a consultant group to look for ways to further drive growth. This initiative, dubbed "Project Terra," will help Hain Celestial make improvements to its supply-chain and simplify the business. The goal is to invest surplus capital in its leading brands.
None of Hain Celestial's U.S. brands have more than 15% household penetration, which means that further investing in its top brands could yield substantial increases in penetration, sales, and consumption.
An example of where brand investments are helpful is in the case of Celestial Seasonings. According to the company's conference call, Hain Celestial's bag tea consumption was down 10% in Q2. The company blamed warm weather and consumer confusion over new packaging for the sales decline.
While I don't appreciate that the company partly blamed warm weather for falling sales, it's encouraging that they have been investing in the brand to fix their mistake and increase consumer awareness. Hain Celestial created more impactful signage at Walmart (NYSE:WMT), launched shopper marketing campaigns at their top retailers, and increased the brand's social media presence. At the end of Q2, bag tea consumption had improved 10 points, and the company expects the momentum to continue through the coming quarters.
With Celestial Seasonings as an example, it's easy to see that investing in top brands can have a meaningful impact. By simplifying aspects of their business and making supply-chain improvements, Hain Celestial will be more financially efficient and, as such, can make the necessary investments.
It's not all rosy, though. As the natural and organic space continues to heat up, Hain Celestial has to expect more competition from startups and deep-pocketed CPG competitors. As such, it's not enough for Hain Celestial to simply put their products on shelves. The company needs to continue to drive household penetration and brand awareness in order to remain relevant.
Furthermore, millennials are a growing percentage of the natural and organic customer base -- a fact Hain Celestial acknowledges on their conference call. I believe that a strong marketing push to capture this cohort would bode well for Hain Celestial. As mentioned previously, the company began ramping up its social media presence for Celestial Seasonings. If Hain Celestial invests in its other brands in the same way, it could help attract the millennial buyer.
It's clear that Hain Celestial is poised to capture much of the consumer shift toward natural and organic foods. Interestingly, however, the company trades at a discount to large CPGs and other competitors in the natural and organic food space.
With flat earnings growth this year, General Mills trades at 22x 2016 earnings and 21x 2017 EPS estimates. Comparatively, Hain Celestial will grow earnings by 7% this year and trades at 21x 2016 earnings and just 19x 2017 EPS estimates. WhiteWave Foods (NYSE:WWAV), a competitor in the space, is valued at 30x and 25x 2016 and 2017 earnings, respectively, but is slated to grow earnings by 14% this year.
It's true that General Mills pays a bountiful dividend -- something that Hain Celestial and WhiteWave Foods both lack. However, should a dividend make General Mills, a company with flat growth, valued more highly than Hain Celestial, a company with solid growth that's poised to capture the changing trends of the consumer? In my opinion, it doesn't. My case in point: there are lopsided valuations in your pantry; General Mills shouldn't be trading at a premium to Hain Celestial.
With its current 21x forward multiple, Hain Celestial's valuation is well of its mid-2015 high of roughly 35x earnings. The company's earnings are set to hit the tape on May 4th, and I think it's worthwhile to consider this name prior to the report.
Disclosure: I/we have no positions in any stocks mentioned, and no plans to initiate any positions within the next 72 hours.
I wrote this article myself, and it expresses my own opinions. I am not receiving compensation for it (other than from Seeking Alpha). I have no business relationship with any company whose stock is mentioned in this article.