Linn Energy (NASDAQ:LINE) (NASDAQ:LNCO) recently announced that it has extended the expiration of its exchange offer by one week through April 25, 2016. Basically, the company is offering to exchange each unit of Linn Energy for one share of the C-Corp subsidiary LinnCo.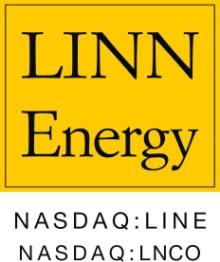 Avoiding CODI game
Linn Energy is making this deal for one big reason - for its unitholders to avoid cancellation of debt income, or CODI. As an LLC, this "income" flows down proportionally to unitholders and is taxable. While the tax situation of each Linn Energy unitholder is unique, this is an unwelcome and often unexpected tax liability.
Though, this phantom income has to go somewhere, and that place is LinnCo. If Linn Energy books CODI, then LinnCo will be the one with the liability as it would own the Linn Energy units.
Linn Energy is broke. And so is LinnCo
Given that LinnCo owns no other assets other than Linn Energy units, it's hard to see how they would pay these taxes. Linn Energy has suspended its distribution and is barely making its interest payments within the 30-day periods - a default seems ever more likely to occur. Indeed, LinnCo already owes ~$30 million from last year's taxes resulting from CODI income. Neither company is in that good financial shape and both are on the edge of insolvency.
What does this mean?
Keep in mind that Linn Energy barely scraped together enough cash last week and paid its interest payments due on its unsecured debt just before the 30-day grace period was up, avoiding a default for now. Earlier this month, Linn Energy provided the mortgages for its second lien paper, avoiding another default. Likewise, the credit facility lender group gave the company some time before the event of default triggered, again avoiding another default for now.
Reading the tea leaves a bit, that Linn Energy is extending the exchange offer for another week and doing all it can to avoid a default implies that some sort of deal is in the works. This deal, be it a Chapter 11 bankruptcy filing, a "prepackaged" bankruptcy, debt restructuring, or some other process, would likely result in a large chunk of the corporate debt being removed as Linn Energy's balance sheet. Hence the apparent urgency of this exchange offer.
Conclusion
Linn Energy current debt/equity structure is untenable given current oil and gas prices, which is putting it mildly. I believe that in any deal the equity is getting wiped out and the unsecured debt will get pennies on the dollar, if even that.
In other words, both Linn Energy units and LinnCo stock are worthless, in my opinion. Any short-term "pop" is likely just a short-covering rally. The unsecured debt is a slightly better value play, but depends on where oil and gas to a great extent. I would also avoid investing in that as well.
Disclaimer: The opinions in this article are for informational purposes only and should not be construed as a recommendation to buy or sell the stocks mentioned. Please do your own due diligence before making any investment decision.
Disclosure: I/we have no positions in any stocks mentioned, and no plans to initiate any positions within the next 72 hours.
I wrote this article myself, and it expresses my own opinions. I am not receiving compensation for it (other than from Seeking Alpha). I have no business relationship with any company whose stock is mentioned in this article.
Editor's Note: This article covers one or more stocks trading at less than $1 per share and/or with less than a $100 million market cap. Please be aware of the risks associated with these stocks.