General Electric (NYSE:GE) is scheduled to report Q1 2016 results on Friday, April 22, 2016, and I am expecting more of the same - i.e. non-cash charges, oil and gas concerns, progress made in the digital transition, improving industrial operating results, and an earnings beat, as these have been the consistent themes over the last few quarters. Let me start by clarifying that "more of the same" is actually a good thing in this situation, because GE has been making great progress towards its goal of becoming a simpler, more valuable industrial company.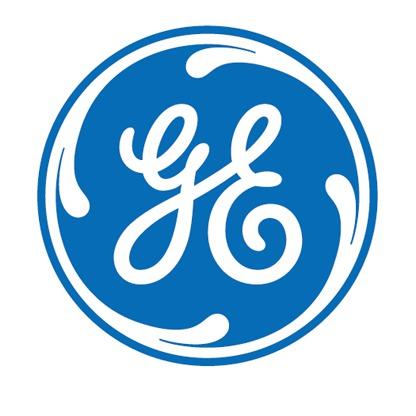 (Source)
More specifically, GE is ahead of schedule when it comes to disposing of the GE Capital assets and the company has long been touting the long-term benefits of incorporating the assets acquired from Alstom's (OTCPK:ALSMY) power and grid business in late 2015. Yes, GE will look like a very different company by 2018 but the transition to a more-industrial focused company is still a work-in-process. Therefore, investors should not be surprised with more of the same in the first quarter of 2016.
Earnings Expectations Vs. Results
The company is expected to report Q1 2016 adjusted EPS of $0.19, which would be in line with the EPS reported in first quarter of the prior year ($0.20 for Q1 2015).
Based on the current operating environment and GE's recent earnings track record, we should expect an earnings beat for Q1 2016. GE has been able to meet or beat earnings estimates in seven of the last eight quarters.
| | | | | |
| --- | --- | --- | --- | --- |
| | EPS Estimate | EPS Actual | Surprise ($) | Surprise (%) |
| Q1 2014 | $0.32 | $0.33 | $0.01 | 3% |
| Q2 2014 | $0.39 | $0.39 | $0.00 | 0% |
| Q3 2014 | $0.37 | $0.38 | $0.01 | 3% |
| Q4 2014 | $0.55 | $0.56 | $0.01 | 2% |
| Q1 2015 | $0.30 | $0.20 | $(0.10) | (33)% |
| Q2 2015 | $0.28 | $0.31 | $0.03 | 11% |
| Q3 2015 | $0.26 | $0.29 | $0.03 | 12% |
| Q4 2015 | $0.49 | $0.52 | $0.03 | 6% |
(Source: Data obtained from Fidelity.com; table created by W.G. Investment Research)
Moreover, the company has been able to handily beat the earnings estimates in each of the last three quarters. Many investors are concerned with the headwinds that the company is facing - strong dollar, downturn in the oil and gas industry, and global growth concerns, but GE has been able to report impressive growth in its industrial businesses, with the Aviation segment being a good example, even with these headwinds being in full force for quite some time now.
A Significant Asset Sale
The company announced that it completed a sale of GE Capital's U.S. online deposit platform, along with transferring all of the deposits, to Goldman Sachs (NYSE:GS). This sale is significant due to the fact that it will result in GE being in a position to exit the U.S. banking system, which is a topic that management highlighted in the press release:
"With this sale, we are now in a position to fully exit the U.S. banking system by extinguishing our final U.S. bank charter and terminating our FDIC insurance, which we are targeting to complete by the end of this week," GE Capital CEO Keith Sherin declared.
The company intends to maintain a small portion of the financing assets, the Verticals, but this sale should help GE's case for shedding its systemically important financial institution, or SIFI, designation.
Valuation
GE shares are trading at a premium when compared to its peers, Honeywell (NYSE:HON), 3M (NYSE:MMM), and United Technologies (NYSE:UTX), but I would contend that the premium is warranted. Based on estimates at Yahoo! Finance, GE is trading at ~20x 2016E earnings and ~17x 2017E earnings.
| | | | | | |
| --- | --- | --- | --- | --- | --- |
| | GE | HON | MMM | UTX | |
| Stock Price | $31.15 | $115.18 | $168.94 | $105.53 | |
| 2016E Earnings | $1.50 | $6.61 | $8.23 | $6.50 | |
| 2017E Earnings | $1.76 | $7.24 | $8.93 | $7.00 | |
| | | | | | Avg* |
| P/E based on 2016 estimate | 20.77 | 17.43 | 20.53 | 16.24 | 18.06 |
| P/E based on 2017 estimate | 17.70 | 15.91 | 18.92 | 15.08 | 16.63 |
*Average excludes GE
(Source: Yahoo! Finance for HON, MMM, UTX)
In my mind, GE's current valuation looks more attractive the further that you look out. It is important to note that GE also has an above-average dividend yield, even with the recent run-up in the share price, and the company is expected to use ~$18b to buy back shares in 2016. Furthermore, GE's future growth prospects appear to be intact with the company's strong commitment to the growing in Industrial Internet of Things (a topic covered here) and alternative energy (a topic covered here) industries. As such, when compared to the peers listed above, I believe that GE has more levers to pull to create shareholder value in the years ahead. Additionally, I believe that it would be wise for long-term investors to look past the small premium paid in today's environment (a broad topic that was covered by CNBC).
Bottom Line
GE is in the midst of a transformation that will eventually result in a more valuable industrial company, so I would not sell (or add to) my GE position based strictly on the current earnings results. Instead, investors should review the results and ensure that GE is still progressing towards its goal of becoming an industrial-focused company and hold onto your shares if the plan is intact.
This type of change takes time, but, in my opinion, shareholders will be richly rewarded once the transition is complete. As such, any significant dips in the share price should be considered buying opportunities.
If you found this article to be informative and would like to hear more about this company or any other company that I analyze, please consider hitting the "Follow" button above.
Disclaimer: This article is not a recommendation to buy or sell any stock mentioned. These are only my personal opinions. Every investor must do his/her own due diligence before making any investment decision.
Disclosure: I am/we are long GE.
I wrote this article myself, and it expresses my own opinions. I am not receiving compensation for it (other than from Seeking Alpha). I have no business relationship with any company whose stock is mentioned in this article.