On Tuesday, Consumer Reports released a report detailing quality issues that some early builds of Tesla Motors' (NASDAQ:TSLA) Model X sedans have been experiencing since launch. Consumer Reports cited climate control problems, falcon wing door malfunctions, issues with the second row seats and more in its assessment of the first-year Model X build. The author notes that these kinds of issues are not uncommon in the auto industry, especially with early production models, but it does beg the question of whether Tesla has a quality control problem.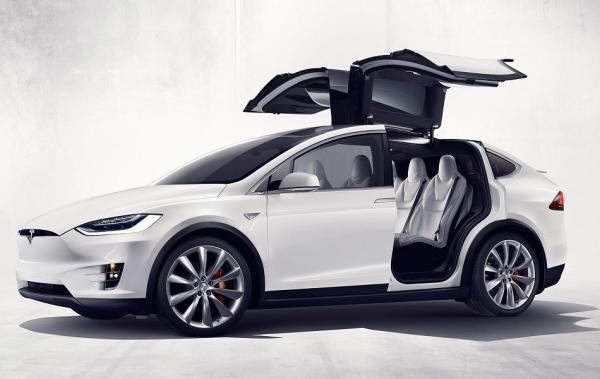 (The Model X showing off its falcon wing doors)
In the report, CR also mentions that the Model S had a worse than average problem rate as well. The owners of the vehicles are quick to note Tesla's rapid response and repair time, but with many more units set to be sold to the public, will Tesla be overwhelmed by the maintenance and service costs? As I've stated in many past articles, Tesla's quality control problems likely stem from:
1. The company still being relatively inexperienced when it comes to automobile production
2. The complexity of Tesla vehicles, which is higher than most average cars
3. Elon Musk's desire to release a mid-priced electric vehicle as soon as possible.
Even considering these three reasons, I don't believe that Tesla has significantly more quality control issues than other car manufacturers, but I digress.
Now maybe there are those of you that would say Tesla is just too incompetent to build reliable vehicles or that, as a general company principle, it is not high up on the list of priorities. In regards to the former, I would remind you that Tesla's CEO Elon Musk is also the CEO of SpaceX, a business which requires greater quality control magnitudes than automobile production. Tesla's quality control problems are not due to incompetence.
More likely, quality control has simply taken a backseat to the company's main strategy, which has been to launch the Model 3 as quickly, as corporately possible. Perhaps you would not do the same as the CEO of Tesla, but I personally agree with this course of action. As I've made clear in past TSLA articles, the Model 3 is how Tesla goes from disruptive to revolutionary. The Model S and Model X were means to an end, with the Model 3 as the goal. But now that the Model 3 is approaching launch, Tesla's strategy must shift, and I believe it will.
The Model 3 will form the foundation of Tesla's reputation for the rest of its history because it's the model most of its customers will experience. It will heavily outnumber Model S and Model X vehicles and will become the cornerstone of the Tesla brand. Quality control absolutely must not be a significant issue with the Model 3 or else Tesla will be in deep trouble. Service costs can grow exponentially and those costs, coupled with Tesla's shaky financial stability and the damage to its brand that quality control issues would cause, could end the company.
Fortunately for Tesla bulls, quality control should now shift towards the top of Tesla's priority list because the Model 3 has arrived. Well not quite yet, but the mad dash that burned through oodles of cash and yielded not a dime of profit is winding down. What follows, or has the potential to follow, could make bulls and bears sing kumbaya as they drive off into the sunset together in their new Model 3s.
If the Model 3 launches without issue, deliveries are made on-time and overwhelming quality issues don't surface in the months that follow, Tesla will have survived its growing pains. The mature business that follows will bear little resemblance to the wobbly edifice that stands before investors today. The profits and cash flow will come, if the Model 3 is as successful as I think it has the potential to be.
The ramp-up of the Gigafactory will only improve margins and Tesla's energy storage business is still in its early stages. When you invest in TSLA, you're not investing in a cash-razing company that can't nail down quality control. You're investing in a company that has the potential to dominate multiple up-and-coming markets, and investing in a man in Elon Musk that is one of the greatest minds of our time.
My question to you, the reader:
Do you think quality control will be a problem for the Model 3? If it is, what effects do you think this can have on Tesla as a whole?
Thanks for reading!
Disclosure: I/we have no positions in any stocks mentioned, and no plans to initiate any positions within the next 72 hours.
I wrote this article myself, and it expresses my own opinions. I am not receiving compensation for it (other than from Seeking Alpha). I have no business relationship with any company whose stock is mentioned in this article.