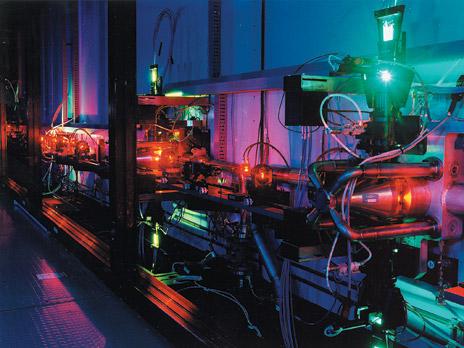 There are a lot of moving parts in the move to exit fossil fuels. Here I address nuclear power as an alternative to fossil fuel power generation.
A recent analysis by BHP Billiton (NYSE:BBL) indicated a 78% increase in nuclear capacity worldwide between 2010 and 2030 for nuclear power to play its part in limiting temperature rise to 2C. A glance at the World Nuclear Association website indicates massive expansion of nuclear capacity worldwide, although most of the new nuclear power generation would come from "proposed" rather than "planned" reactors. Even with a substantial program in China, nuclear reactors actually under construction are below replacement, as many nuclear reactors around the world are reaching the end of their useful life.
It is important to look for indicators of substantial investment to see if action is following projections. Here I give one such indicator that became public this week. I conclude that post-Fukushima, the nuclear industry is in almost as much trouble as fossil fuel (notably coal) power generators.
A straw in the wind came in the form of very bad news for Silex Systems (OTCQX:SILXY), the key technology player in a longstanding consortium to commercialize their next generation laser-based uranium enrichment technology. GE (NYSE:GE), which owns a 51% stake, and Hitachi (OTCPK:HTHIY), which owns 25%, have announced they wish to exit GE-Hitachi Global Laser Enrichment LLC due to changes in business priorities and difficult market conditions.
Silex stock price fell 46% on the news at the start of the week and it has remained very depressed over the last few days. Since the Silex technology is the key to enrichment in a growing nuclear industry, I take GE and Hitachi giving up to be a sign that they don't see the nuclear industry growing for the foreseeable future.
Meanwhile, GE Renewable, which claims to have the broadest renewable energy portfolio in the industry, is making a massive investment in wind power.
And the US nuclear power industry continues in decline, with the latest casualty the 680 MW Pilgrim nuclear plant, which Entergy (NYSE:ETR) plans to close citing poor market conditions, reduced revenues, and increased operational costs. This Pilgrim plant commenced generating power in 1972 and is currently licensed to operate until 2032.
The Pilgrim nuclear plant closure follows 5 nuclear plant closures in the US since 2013, with a further 10 plants (13 reactors) that are at risk of closure. Since almost all of the 99 operating nuclear plants in the US were built between 1967 and 1990, it isn't surprising that a significant percentage are approaching the end of their useful lives, especially in the light of new safety precautions post-Fukushima. While the world nuclear association project a major expansion of new builds in coming years, the reality is that nuclear power is struggling to compete with renewable energy on cost. Whether even the 5 plants under construction in the US will actually get built remains unclear.
Meanwhile, the UK Hinkley Point C development is still struggling to put financing in place and there are indications of lack of agreement among the key players. Proponents of UK nuclear industry are talking up developments beyond Hinkley Point C. One wonders whether this is part of a "plan B" in case Hinkley doesn't go forward.
In France, the plan is still to reduce its nuclear power contribution from 75% now to 50% by 2025, with aggressive solar and wind targets to replace closed down nuclear plants.
While three nuclear reactors in the region of the recent earthquakes in Japan seem to have escaped damage according to the Nuclear Regulation Authority, and the only two operating nuclear reactors in Japan were allowed to continue to operate, having earthquakes near nuclear reactors no doubt will heighten anxiety within Japan about their nuclear program.
Conclusion
There is a lot of complexity in decarbonizing the world power systems. Before Fukushima, nuclear power was a certainty to be a major player. However, today nuclear is struggling in competition with renewable energy on price, safety, and capital costs. Furthermore, the very structure of energy delivery is changing from a centralized to a distributed model. Nuclear is not well positioned to play in this space unless/until new small scale plants are shown to be competitive. Developments covered here show that things are difficult on many fronts for nuclear power.
Therefore, I'm not suggesting investors buy Silex at this vulnerable time. Nuclear enthusiasts might have a different view, and if there is a future for nuclear power, then this is a great time to take a stake in Silex.
Tough times for the nuclear power industry doesn't mean the pressure to exit fossil fuel power generation is weakening, but it clearly shows that solar PV and wind are winners currently. Think about this when you review the structure of your energy portfolio.
Disclosure: I/we have no positions in any stocks mentioned, and no plans to initiate any positions within the next 72 hours.
I wrote this article myself, and it expresses my own opinions. I am not receiving compensation for it (other than from Seeking Alpha). I have no business relationship with any company whose stock is mentioned in this article.
Editor's Note: This article discusses one or more securities that do not trade on a major U.S. exchange. Please be aware of the risks associated with these stocks.