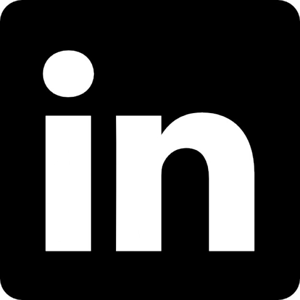 Since its earnings disaster in early February, which cut the stock price nearly in half, LinkedIn (LNKD) has gone nowhere. The $200 stock of early February remains a range-bound $117 stock.
Analysts expect earnings of 60 cents per share, and hoping for 67 cents, on revenues of $833 million when it next reports next Thursday.
Such a result would represent a sea change for the company, because it had previously been known for fast revenue growth but no profits - the last positive net was $3 million, 2 cents per share, recorded for 2014's December quarter.
Facebook (NASDAQ:FB), whose stock has been sliding upward slowly in 2016 as investors turn away from high-risk growth and toward value stocks, is preparing to roll LinkedIn up. The latest version of its Messenger app, announced on Wednesday for delivery today (Thursday), features the ability to make video calls and group voice calls. The ability to do group video calls may be just months away.
This transforms Messenger from being a messaging app into a global phone app, which will fold neatly alongside what the company calls Facebook at Work. This service creates new accounts within corporate accounts to enable cooperation along the lines of LinkedIn and Microsoft's (NASDAQ:MSFT) Yammer. If you don't think these are serious business tools, read the company's white paper on security.
The biggest decision Facebook has made as a public company was to bite the cost bullet and build out its own cloud infrastructure, as I described in January.
Having its own cloud lets Facebook create and roll out scaled services in isolation, sharing the costs of the infrastructure with the base service, and making things like Messenger instantly profitable. By contrast, LinkedIn must rent infrastructure, and even if that's in a cloud, it is shared infrastructure. Facebook can also spread development costs across a broad platform of services while LinkedIn only has its base service to draw profit from.
While Facebook has been able to build out a full range of business services, LinkedIn has stayed in its niche as a recruitment tool. Its latest acquisition is Connectifier, an AI-based search tool that can find job candidates within its database. It follows the acquisition of FlipTop, a marketing analytics company.
LinkedIn has been buying small companies to enhance its service, a smart move but an expensive one. The cost to LinkedIn of integrating capabilities goes well beyond the purchase price of start-ups it buys.
But how is LinkedIn going to sustain this expense when revenues are, at best, flat, and when it now has an obligation to deliver actual profits instead of growth promises, to sustain the stock price? This could be another example of a niche company getting swallowed slowly be a behemoth, like Barnes & Noble (NYSE:BKS) and its Nook going against the Amazon (NASDAQ:AMZN) Kindle.
I don't personally short stock, but if I did then, LinkedIn is one I would consider shorting.
Disclosure: I am/we are long MSFT, AMZN.
I wrote this article myself, and it expresses my own opinions. I am not receiving compensation for it (other than from Seeking Alpha). I have no business relationship with any company whose stock is mentioned in this article.