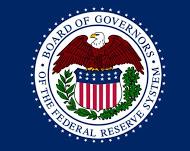 Last fall, I noticed a divergence in market expectations and Federal Reserve messaging approaching their December meeting. At that time, the media had a short period where the Fed wasn't in focus, and the market wasn't pricing in a December rate hike. Here is a chart of iShares U.S. Utilities ETF (NYSEARCA:IDU) immediately following that time period.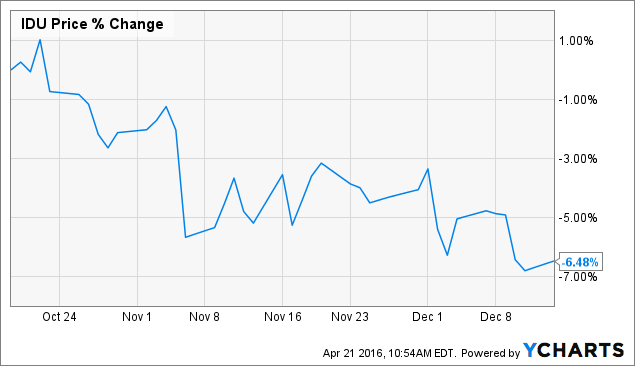 IDU data by YCharts
That's a pretty big move in a short period of time for utilities. At the time, I focused in on a REIT that had shown significant volatility in the face of rising rates, STAG Industrial (NYSE:STAG) and suggested shorting it. Here is how it performed: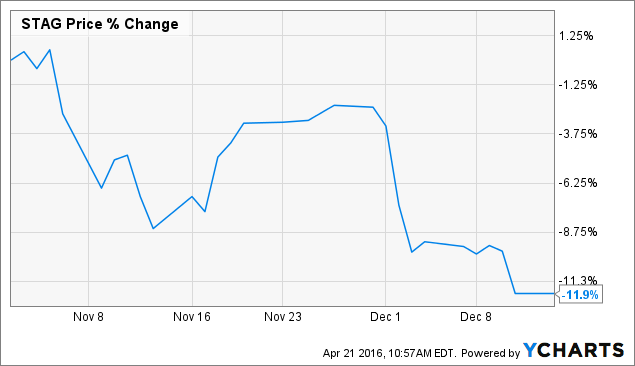 STAG data by YCharts
I think we are setting up for similar situation this summer. And while I'm not making a short call this time around, I do think investors would be wise to lighten up on stocks that are interest rate sensitive, or sensitive to a stronger dollar. Currently, according to CME Group's Fedwatch tool found here, the market is only pricing in 20% chance of a Fed rate hike in June, and doesn't expect any hiking until December.
While it's true that the Fed has backed off from talk of four rate hikes in 2016, and moved their messaging to two rate hikes, the market is only barely pricing in one. With unemployment as low as it is, and with commodities beginning to stabilize, I think the odds are high that the Fed will at least beef up their talk about raising rates faster than the market thinks. With the election looming this fall, I think the Fed's preference is that, if things stay on the track they are currently, the Fed would like to raise in both June and December. If that's the case, then I would avoid interest rate sensitive areas of the market for the next few months.
Last week, I suggested that owners of Realty Income (NYSE:O) swap their shares for Berkshire Hathaway (NYSE:BRK.B) and set aside enough cash to pay themselves a dividend for the next three years until Realty Income's price came down. That suggestion is off to a promising start and should only get better if rate hike expectations shift.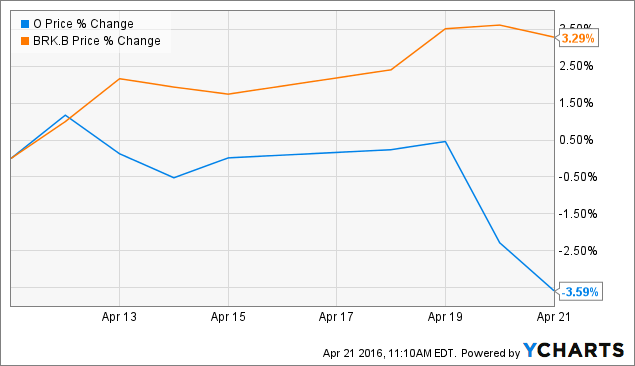 O data by YCharts
Given where we currently stand with rates, avoiding something with exposure to both energy and interest rates like CorEnergy Infrastructure Trust (NYSE:CORR) would seem especially prudent. And, much like Realty Income, swapping into Berkshire for a while would probably be a good idea.
Disclosure: I am/we are long BRK.B.
I wrote this article myself, and it expresses my own opinions. I am not receiving compensation for it (other than from Seeking Alpha). I have no business relationship with any company whose stock is mentioned in this article.