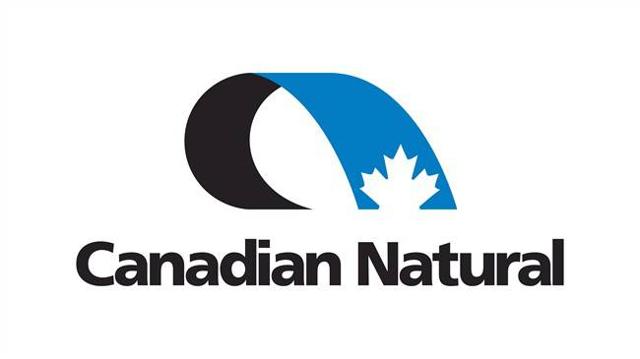 Canadian Natural reports in CAD; unless otherwise noted, all prices are in that currency.
Canadian Natural: Somewhere in the Middle
In the current oil pricing environment, investors probably need both a healthy dose of caution and some ability to see beyond the immediate horizon. Oil seems to have risen from its bottom, but the WTI forward strip for the rest of 2016 averages only about US$45 and even for 2017, about $47. Should this level of pricing prevail, which companies are positioned to profit significantly? Within the broad range of Canadian energy companies, Canadian Natural Resources Limited (NYSE:CNQ) probably occupies a very 'centrist' position. Is that an advantage or a disadvantage?
In the latest company conference call, CEO Steve Laut maintained that "Canadian Natural is built for low commodity prices." Where does it stand in comparison? CNQ's 2.5% dividend is good, but fairly secure smaller companies like Vermilion (6.6%) and Cardinal (4.6%) pay more. Over the price downturn, CNQ initially did not hold up nearly as well as integrateds like Imperial Oil (NYSEMKT:IMO) and Suncor (NYSE:SU), but then gained ground as crude prices increased, the 'flight to safety' became a lesser factor, and refining margins dropped. Like these other large players, CNQ has major oil sands production, but it is far from being an oil-sands-only company. Its large and diversified and production should continue to grow, but it is unlikely to see the same short-term gains as more beaten-up stocks like Crescent Point (NYSE:CPG) and Baytex (NYSE:BTE). Its natural gas production (̴ 35%) will make it more attractive to gas bulls, but less attractive to gas bears.
An Overview
In terms of its overall (oil and gas) production, Canadian Natural is now Canada's largest energy producer, and second in market cap. It is a solid company, with a strong and diverse resource base, a good balance sheet, and increasing production. The Financial Post has called Canadian Natural "an investor darling," and it remains a solid favorite with analysts. Moreover, it is one of the rarest of wonders, an energy company that has actually raised its dividend in the current environment.
Canadian Natural has three central plays that are important to its future. The first is the Horizon mining and bitumen extraction venture that entered production in 2008. The upgrader utilization has gradually increased, and in 2016 the current Horizon operation is expected to produce an average of about 126,000-128,000 boe/d.
The second focus comprises CNQ's thermal in situ steam extraction projects. Kirby and Primrose are now targeted to produce about 113,000-121,000 boe/d down from Q4/15 levels of 135,135 boe/d. (Kirby production has been ramping up, but Primrose had pipeline leak problems, and now faces a restriction on its steam volumes. The company estimates that the similar new projects in various planning stages can generate an additional 40-60,000 boe/d every 2-3 years.
The third major play is Pelican Lake, an oil sands-type operation producing heavy crude from a large shallow pool, where the output is generated by flooding with polymer and water. Canadian Natural expects production there to peak at 60,000 boe/d in 2016; 2015 production averaged 50,818 boe/d. Although current estimates show only 19% of the oil as recoverable, the total pool size could be some 4.1 billion bbl.
While these three plays are an especially stable and long-life source of production, they still represent only 50% of CNRL's liquids production, and that itself is only two-thirds of total production, the rest being natural gas. Apart from its oil sands production, Canadian Natural is Canada's largest producer of primary heavy crude, although this production was down 11% in 2015, to 128,046 boe/d, as a result of a deliberate decision to reduce drilling activity for heavy.
CNQ is also active in western Canadian light oil production, in a wide variety of plays. Light oil/NGL production averaged 91,283 boe/d in 2015, up slightly from a year earlier. Obviously improved horizontal drilling and fracking techniques could improve future recovery and depletion rates in these tight oil operations. Some of CNRL's light crude also comes from its current international production in the North Sea and off the Côte d'Ivoire (Espoir and Baobab fields). In 2015, production from these sources increased 39% to 41,295 boe/d, with the largest expansion coming from the offshore African operations.
Canadian Natural is also Canada's largest producer of natural gas. In fact, natural gas is currently a full one-third of CNQ's total production. While a small quantity of this comes from Africa and the North Sea, the vast bulk of gas production occurs in western Canada, at numerous locations from Manitoba to British Columbia. Total natural gas production was up 9% last year to 1726 MMcf/d, although being somewhat constrained by pipeline problems.
2015 Highlights
In the company's Q4 and year-end report, it was emphasized that during the past year, Canadian Natural was able to combine a $3.4 billion budget reduction with an 8% increase in production to 855,800 boe/d. CNQ was fortunate enough to be able to do this while replacing its proved reserves by well over 100%. As was mentioned, in March it actually increased its dividend, although only slightly.
Given oil and gas pricing, CNQ had a net loss of $637 million for the year, as compared to net earnings of $3.93 billion in 2014. What was encouraging for the year, however, were significant reductions in operating costs in all production areas. These ranged from 23% at Horizon to 11% in terms of gas production. On average, overall operating costs were reduced by 17%, from $18.29 per boe in 2014 to just $15.18 in 2015.
Significantly, during the year the company was able to sell a large portion, but not all, of its royalty lands to PrairieSky Royalty Ltd. (OTC:PREKF), for an aggregate amount of $1.66 billion in a cash and share deal that will be further discussed later in this article.
2016-2017 Outlook
Its Q4 report highlighted the fact that CNQ sought to "transition to a longer life, low decline asset base and to maintain the strength of its balance sheet."
In 2016, the company proposes to spend between $3.5 and $3.9 billion in capex, the great bulk of this going towards completion of Phases 2B and 3 of CNQ's Horizon expansion project. Overall production for the year is targeted at between 809,000 and 868,000 boe/d, 36% of this being natural gas. At mid-point for these figures, the overall production is expected to be some 2% less than last year. While the cost savings for 2015 were significant, CNQ still expects a further 6-8% reduction in its overall operating costs this year.
Canadian Natural has not yet provided general guidance for its capital expenses budget for 2017, but it notes that its Horizon-related capex is likely to decline by $1 billion, and go to zero in 2018. With Horizon partly on stream by Q4 of this year, the company anticipates that it would be cash flow positive even at $30 WTI, well below the current strip of about $45. In 2017, even with relatively flat production, it expects an $865 million positive cash flow with WTI at $43. (Current 2017 forward strip is approximately $47.) Obviously, the continued low prices for North American natural gas must be a concern, but the company expects its 2016 operating costs for gas to be relatively low at $1.20 per Mcf; the average 2016 AECO price is expected to be $2.03.
It will be interesting to see any update on capital or operating expenses in the company's quarterly reports for 2016, as the estimates given to date may well prove to be conservative.

Part of CNQ's Horizon operation; company photo.
Horizon Expansion
It is clear from management's focus in its latest reports, that the Horizon expansion project figures large in its current guidance. In Q4/15 the existing Horizon mining project produced an average of 129,050 bbl/d of SCO, which often trades at a small premium to WTI. The Phase 2B Expansion is now well underway and is slated for completion in Q4 of this year, gradually ramping up to an added 45,000 bbl/d by 2017.
Phase 3 is also under construction and is on target to begin production in Q4/17, eventually delivering a further 80,000 bbl/d. With the completion of both phases, CNQ's overall decline rate should drop from its current level of about 15% to 13% in 2018. The completion of each phase should also significantly reduce the company's overall operating costs, with Horizon's 2018 operating costs per barrel of SCO estimated to be about $25 (US$18).
Reserves
Canadian Natural Resources is one of those companies fortunate enough to be able to express its reserves not in millions of barrels, but in billions. As of 2015 year end, its proved liquids reserves stood at 4.70 billion barrels, an increase of 4% over 2014, while its proved natural gas reserves increased by 2%. At year end, CNQ's total proved reserves stood at 5.71 billion boe, and its reserve life at 21.5 years.
Actually, its total 2015 proved plus probable (2P) reserves increased during the year by 2% to 9.04 billion boe, with an estimated reserve life of 34 years. With additions and revisions, CNQ was able to replace its 2014 production by proved reserves alone by some 165%, and considering 2P reserves, by about 148%. CNQ has been consistently able to increase its reserves for the last six years, while at the same time it has grown its production. Obviously, the company's already vast reserves and their long life position it well for the future.
Moodys Downgrade
On February 25, Moodys, which has taken a more conservative view of the energy sector than the other major debt-rating agencies, downgraded CNQ's approximately $10 billion senior debt to a Baa3 rating, with a negative outlook. At the same time, the Baa3 rating remains investment grade, and the company still has investment grade ratings of BBB+ with a stable outlook from Standard & Poor's, and BBB (high) with a negative trend by DBRS.
The Moodys rating seems to have been affected by the prevailing lower prices at the time of the rating (average February pricing for WTI was $30.32), and by CNQ's continued high leverage until Horizon ramps up fully in 2017. Moodys negative outlook reflected the risks associated with the Horizon completion.
The Moodys rating is likely to have little real impact on the company, especially since it is still investment grade, and two other major ratings agencies also give CNQ investment grade ratings. In an improving crude price environment, it probably has even less effect. Quite apart from that, CNQ has sufficient liquidity that it currently has no need to issue new senior debt, and it has made it clear that it has no intention of raising new equity, the two scenarios where ratings would most come into play. CNQ's next debt maturities are in the 2018-2019 time frame.
PrairieSky Royalty
As mentioned, in 2015 Canadian Natural sold the bulk of its royalty lands to PrairieSky Royalty in a deal that brought CNQ $673 million in cash (net after tax, $627 million) plus 44.4 million PrairieSky shares then valued at $22.16 each. (PSK is currently trading on the TSE at $25.87; PREKF at US$19.84.) These shares constitute about 19.4% of PraireSky's total shares. As a condition of the arrangement, CNQ agreed to dispose of sufficient shares before December 31, 2016 so that it would hold less than 10% of PrairieSky's outstanding shares.
CNQ's intention is to distribute to its own shareholders the majority of its PrairieSky shareholdings (about 22 million shares) on or after its Annual Meeting in May, "by way of dividend, return of capital or other such means". It has not yet given any indication, however, of the terms under which this distribution would occur.
Still, this distribution is likely to offer CNQ shareholders an advantageous way in which to participate in PrairieSky, a debt-free oil and gas royalty lands holding company whose shares have increased 41% over the last three months, and which pays a current dividend of about 2.8%. Although some CNQ shareholders will no doubt wish to dispose of any PREKF shares they receive, that company's steady royalty stream should improve with rising crude prices, although perhaps more gradually than actual producers.
Management indicated in the last conference call that the remaining PrairieSky shares will be monetized in a method to be determined sometime after the AGM. Presumably, they could be sold to a public or private entity and/or gradually disposed of in the market at a pace that would maximize the return to CNQ.
CNQ still has significant royalty lands that are self-operated, as well as other royalty lands that produce about 1,000 boe/d for third parties. These latter lands it will consider monetizing.
Dividend
While a few voices have suggested, largely in light of the Moodys downgrade, that Canadian Natural should reduce or eliminate its current dividend, this seems to be a knee-jerk reaction. In CNQ's case, it fails to appreciate the company's liquidity and prospective revenue stream. The company projects a favorable cash flow by Q4 of this year when Horizon 2B begins production, even at $30 WTI. I envisages a $1 billion capex cut and a large positive cash flow at $43 WTI in 2017, assumptions that are quite reasonable. Moreover, the company could raise well over $550 million from the sale of the PrairieSky shares it is not distributing to its shareholders, and it could further monetize its royalty lands.
While in the current pricing crisis, dividend reductions or complete cuts became necessary, or at least desirable, for many energy producers, CNQ, which has always demonstrated prudent management, felt confident enough to take another direction and to raise its dividend in 2015. The CEO was recently emphatic in stating the company's current position, saying, "We do not see any need to look at reducing the dividend…"
Analyst Coverage - CNQ and PSK
Canadian Natural is widely covered by analysts. Recent coverage (since March 1) is summarized below. Prices refer to its shares traded on the TSE. The current CNQ share price (closing, April 20) is $38.11.
| | | | |
| --- | --- | --- | --- |
| Date | Firm | Recommendation | Target Price |
| | | | |
| April 15 | CIBC | Sector Outperformer | $47.00 |
| April 15 | Barclays | Overweight | $36.00 |
| April 6 | RBC Capital | Outperform | $40.00 |
| April 1 | TD Securities | Hold | $37.00 |
| March 4 | Raymond James | Outperform | $41.00 |
| March 4 | National Bank Financial | Sector Perform | $35.00 |
| March 4 | BMO Capital | Outperform | $36.00 |
| | | | |
Current analyst coverage of PSK shares on the TSE (since March 1) may also be of interest to CNQ investors in light of next month's proposed divestiture. The current share price (closing, April 20) is $26.02.
| | | | |
| --- | --- | --- | --- |
| Date | Firm | Recommendation | Target Price |
| | | | |
| April 18 | Barclays | Equal Weight | $26.00 |
| April 4 | Dundee Securities | Neutral | $23.00 |
| April 1 | Raymond James | Outperform | $26.00 |
| March 8 | National Bank Financial | Sector Perform | $24.00 |
| March 3 | FirstEnergy Capital | | $23.00 |
| March 1 | Scotiabank | Outperform | $28.00 |
| March 1 | TD Securities | Buy | $30.00 |
| March 1 | CIBC | Sector Outperformer | $27.50 |
| | | | |
Risks
Obviously the greatest risk to Canadian Natural, as with any energy company, would come from a further major decline in oil prices, especially a return to the low $30s WTI range. With CNQ's significant exposure to natural gas, there is also a risk from still lower gas pricing.
There is a particular risk to a company like CNQ from some major incident damaging its physical operations at an oil sands project like Horizon or Kirby that could shut down or greatly curtail its production.
Despite the company's track record, there remains the risk with CNQ's Horizon expansion that there could be large cost overruns or major delays.
For U.S. investors there is a risk in terms of share price and dividends from any further decline in the Canadian dollar. At the same time, a further increase in crude pricing will likely strengthen the Canadian currency and could benefit USD shareholders.
Investment Thesis
The extreme devaluation of production companies by lower crude prices led investors and institutions who wanted to retain some exposure to the energy sector to invest on "safer" plays, especially when prices hit extreme lows. Although this category seemed at first to favor only integrated companies, as refining margins fell it tended also to include a large producer like CNQ. By comparison to companies that suffered greater share price damage, this may somewhat limit CNQ's upside as oil prices increase.
Investors should also be aware of CNQ's large exposure to natural gas. While the current low price of North American natural gas is likely to result in its increased usage, there does not appear to be any catalyst for a significant price increase, especially given the amount of gas produced and the fact that lower trends in Asian and European pricing does not currently favor significantly increased LNG exports.
CNQ's large size and management track record is likely to ensure that it continues to be favored by large and institutional investors.
Investors with a longer horizon, say three years or more, are likely to do very well in a company like CNQ, whose current Horizon project by then should have led to major gains in production and declining operating costs, presumably accompanied by higher levels of oil pricing.
Once beyond the current pricing crunch and immediate capital spending, Canadian Natural should be able to steadily grow dividends, perhaps by early 2017, and eventually resume a formerly active share buyback program that is now on hold. Company statements would indicate that there is no real danger of a reduction to its current dividend.
CNQ's disposition to shareholders of its PraireSky shares next month could provide an attractive opportunity for participation in a royalty company that would offer some real potential for a reasonable dividend and potential growth.
Disclaimer: The information provided above is not a recommendation to buy or sell a stock. It intends to increase investor awareness and to assist investors in making smarter decisions. Prospective investors should always do their own further research, and take into account their own current financial holdings, their risk levels and their shorter or longer-term outlooks.
Disclosure: I/we have no positions in any stocks mentioned, and no plans to initiate any positions within the next 72 hours.
I wrote this article myself, and it expresses my own opinions. I am not receiving compensation for it (other than from Seeking Alpha). I have no business relationship with any company whose stock is mentioned in this article.