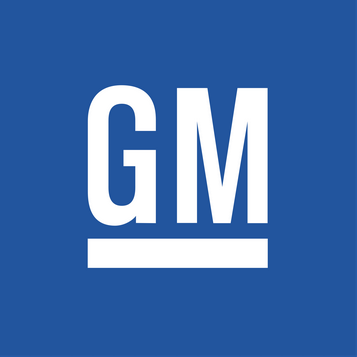 General Motors (NYSE:GM) released results for the first quarter on Thursday. While I don't own General Motors, I do have a sizable stake in Ford Motor (NYSE:F)...so reading good news about American automakers is something that is always appreciated on my side. And if there is one takeaway from General Motors' earnings release on Thursday, it was that auto companies are still enjoying a good run, and that will likely also shine through in Ford Motor's results that will be released next week.
Back to General Motors. The auto company started the year off very strongly, and, most importantly, General Motors' results shredded analyst expectations. General Motors said that it pulled in $37.3 billion in revenues compared with $35.7 billion in the first quarter of 2015, a ~4.5 percent increase compared to a year ago. Analysts on Wall Street expected the automaker to report Q1-16 revenues of just $35.4 billion. The size of General Motor's revenue beat was significant, and just goes to demonstrate that the auto company is doing much better than analysts give it credit for.
At the end of the day General Motors more than doubled its profit from $0.9 billion in Q1-15 to $2.0 billion in Q1-16. On a per-share basis, General Motors pulled in $1.24 compared against $0.56 a year ago. On an adjusted earnings per-share basis, General Motors raked in $1.26, a big difference to last year when GM reported $0.86 in adjusted profits. Analysts again dramatically underestimated General Motors' earnings potential: They were shooting for just $1.01/share in adjusted profits. General Motors scored a BIG win on Thursday.
Room To Edge Higher
In early April I penned a piece on General Motors, titled "Don't Bet Against General Motors Just Yet", in which I contended that lackluster Q1-16 sales were no reason to give up on General Motors.
GM's Chief Executive Officer commented on Q1-16 results:
We're growing where it counts, gaining retail share in the U.S., outpacing the industry in Europe and capitalizing on robust growth in SUV and luxury segments in China. This strong quarter also reflects the excellent progress we're making to improve results in our more challenged global markets.

~ General Motors Chairman/Chief Executive Officer Mary Barra.
The big revenue and earnings beat is a big deal for automakers since they appear to be on track to another record year in 2016. Potentially significant revenue and earnings gains on the back of robust pickup and SUV demand are not yet full baked into shares of General Motors at this point in time. GM's shares change hands for ~5.70x 2016e earnings, and sell for a 4.65 percent dividend yield, while there is a very good chance that the company will hike its dividend payout again this year.
Your Takeaway
General Motors buried analyst expectations, which adds to the notion that automakers are generally doing much better than they are getting credit for. Wall Street has not yet warmed up to U.S. automakers as bets for capital growth. While there are some roadblocks ahead for General Motors and Ford Motor, largely in terms of investor sentiment, investors are highly unlikely to be overpaying for automakers at today's bargain prices. Buy for income and capital appreciation.
Disclosure: I am/we are long F.
I wrote this article myself, and it expresses my own opinions. I am not receiving compensation for it (other than from Seeking Alpha). I have no business relationship with any company whose stock is mentioned in this article.