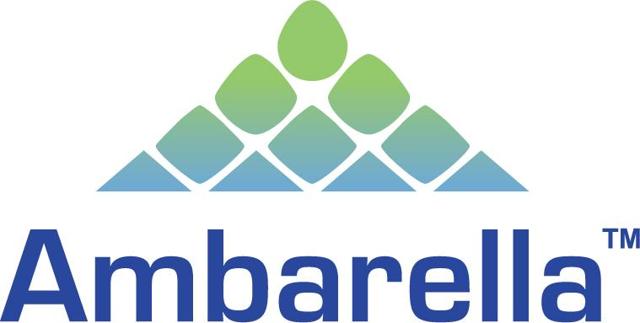 Ambarella (NASDAQ:AMBA) is a producer of video processing semiconductors for various camera companies. GoPro (NASDAQ:GPRO) is one of their biggest customers, which currently accounts for 30% of Ambarella's revenue. The downfall of GoPro has also impacted Ambarella's stock, as it nosedived -64% from its peak in July 2015. Simply put, a bet on Ambarella is a bet on GoPro at this point considering the huge dependency on these companies right now, but going forward Ambarella looks to dilute its GoPro exposure by expanding into different opportunities in the Ultra HD video compression and image processing field. There is a huge threat that competition may steal market share from Ambarella going forward, which will put pressure on Ambarella's margins and growth. The selling seems to have stopped this year, so is it finally safe to get back into the stock and what will be the catalyst for Ambarella if it is to rebound?
Diversifying into different product types will be the driver of future earnings growth
Ambarella is looking to diversify its revenue by becoming to prodiver of semiconductors for various different segments in the video market place, such as IP security, home monitoring, and drones. The IP security segment is an area of incredible growth as companies like Avigilon (OTCPK:AIOCF), and Canon (NYSE:CAJ) have been fighting to become the market leader, as there is no clear leader at the moment considering there is a ton of untapped potential. Ambarella is currently the largest supplier of IP camera chipsets to all companies in the IP security space and what Avigilon and its competitors is able to develop is highly dependent on the features that Ambarella's chipsets can deliver. The current specialties of Ambarella include 4K growth, H.265 format development, 8K cameras, IoT (internet of things) growth and greater super low light devices. As of now, there is no alternative for companies like Avigilon to get their chipsets from, and this is what gives Ambarella the competitive edge in the short to medium term. Ambarella's ability to dilute its exposure in GoPro in other areas like IP security will be key if the company is looking to avoid the same missteps that GoPro may experience going forward. Ambarella reported a 5% increase in revenue to $68 million YoY, this can be attributed to Ambarella diversifying its revenue stream into other HD video segments that were not related to wearable cameras. Ambarella also reported adjusted net income of $21.6 million YoY which was much higher than its original guidance which was expected to be between $15 and $17 million. These numbers can be expected to grow even higher, if Ambarella is able to become the sole provider of chipsets to emerging segments like IP security.
Competition from Qualcomm's entry into Ambarella's niche spells trouble for future growth prospects
Qualcomm (NASDAQ:QCOM) is Ambarella's biggest competitor, as it develops high end semiconductors in very high volumes. Ambarella has managed to be competitive thus far while maintaining high volumes in order to maintain its lower chip prices. Ambarella's CEO stated in a conference call that "Chinese and Taiwanese semiconductor houses tried to compete on the low-priced side" which implies that Ambarella is still able to mass produce its cheap to keep its prices low, in order to keep competitors from stealing market share. Qualcomm has made its way into video camera solutions market, as it has been investing in its projects that are to be in GoPro's latest cameras. Qualcomm is a very efficient operator and if they are able to become the provider of chips for the next generation of GoPro cameras, then 30% of Ambarella's revenue is gone just like that. It is a huge risk, considering Qualcomm has the capital and the R&D to produce a superior, cheaper chip that may cause tremendous pressure on Ambarella's margins, so much in fact that Ambarella may no longer be able to compete in its own niche.
Conclusion
It looks like Ambarella is on the right track with their revenue diversification, however, it may take several years for the company to dilute its revenue streams at the rate they are going right now. As an investor, I would be hesitant to own a stock with such a high exposure to one company, no matter what company that is. Diversification is key to surviving downturns and if you invest in Ambarella right now, you're putting all of your eggs within one basket, as if GoPro goes down, so will Ambarella. I believe GoPro is a very cyclical niche product, and to be so dependent on such a business should raise alarm bells. In addition to this, Qualcomm is starting to enter the video solutions market, and I do not suspect this will end up good for Ambarella, as they have specialized in this niche for quite some time. Ambarella currently has a very impressive 1.2 PEG ratio, with a very attractive 19.3 P/E, which is very cheap considering the huge growth potential in developing markets such as the IP security business, and other opportunities that are in store for the future. Although the stock looks cheap at current levels and has fantastic growth potential with GoPro and the IP security market, which is set to explode, there is a lack of diversification to Ambarella's revenue source. Increased competition in Qualcomm spells bad news that may stunt future growth, as it attempts to steal market share away from areas where Ambarella is the exclusive provider of chipsets. I do not see a moat in the business of Ambarella, as we could realistically see Qualcomm steal a big chunk of Ambarella's market share in the medium to long term if they ramp up volumes and drive HD video chips to even lower prices to take away Ambarella's clients.
Disclosure: I/we have no positions in any stocks mentioned, and no plans to initiate any positions within the next 72 hours.
I wrote this article myself, and it expresses my own opinions. I am not receiving compensation for it (other than from Seeking Alpha). I have no business relationship with any company whose stock is mentioned in this article.