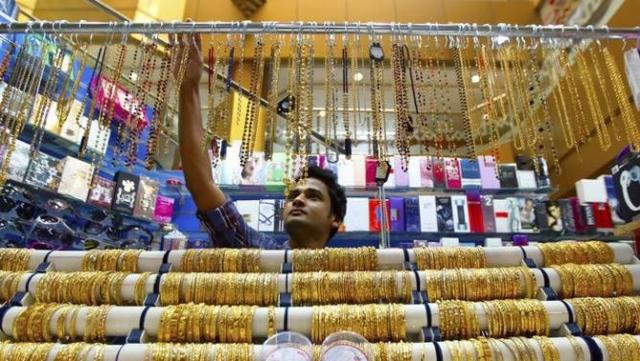 We wrote recently about how after a 14% rally in the PowerShares QQQ Trust ETF (NASDAQ:QQQ) we closed our position out of fear of a poor earnings season. As reluctant as we were to sell, so far we feel vindicated in this decision following several disappointing results from the likes of Alphabet (NASDAQ:GOOG), Microsoft (NASDAQ:MSFT), and Netflix (NASDAQ:NFLX). With jewels in the crown Apple (NASDAQ:AAPL) and Facebook (NASDAQ:FB) coming next week, we are a little more worried than we were previously and so we've increased our position in SPDR Gold Trust ETF (NYSEARCA:GLD) and believe those that held onto QQQ ought to at least consider getting out.
The market rally seems to be hitting a brick wall at the moment. Even the always impressive market darling Starbucks (NASDAQ:SBUX) has disappointed the market with its quarterly results. Although admittedly we actually thought the result was pretty good. It is interesting how an almost 10 percent increase in revenue year over year is a disappointment, but the market is a harsh mistress at times.
Back to the wall. With a good number of companies on the verge of all-time highs, it is beginning to look like a case of so near yet so far, with a pull back perhaps a likely consequence. A lot of market observers like to use Caterpillar (NYSE:CAT) as a gauge for the state of the world economy. Well if this is a reflection of the state of the world's economy then things are not looking great. Whilst Caterpillar did beat on revenue, it missed on earnings and saw its share price dip following a cut to its full-year guidance.
Now we would not suggest shorting the QQQ. It would take a brave person to do that, especially ahead of Apple's earnings result next week. But we do feel that there may be a bit of a battle on to make any meaningful gains in the next few months. Whereas gold, on the other hand, seems to have a lot going for it right now.
Perhaps the most apparent reason for gold to continue climbing is the rise of negative interest rates. It was reported today that the Bank of Japan was considering extending its NIRP to its lending program for financial institutions. This would unusually mean that the Bank of Japan pays commercial banks to accept funding, rather than vice versa. In our opinion, whilst this could work, it could also have a terrible effect on the financial system somewhere down the line. Any chaos that is generated from this will likely see a flight to safety, and gold could welcome it with open arms.
But asides from the risks posed by this latest proposal and NIRP in general. NIRP and ZIRP means that a large portion of sovereign debt now carries negative interest rates, and history has shown that during periods of low rates, gold returns are typically more than double their long-term average. Even though past results are not indicative of future results, it does become a very attractive proposition. We feel this will at least support the gold price at its current level.
Additionally, the threat of the Brexit is all too real. We believe that Britain will vote to remain in the European Union, but it could be close. President Obama lent his support to the remain campaign before lunching with the Queen. If the vote looks close, or heaven forbid it does leave the E.U., then we would expect the gold price to climb as investors become concerned with the effects this would have on financial markets across the world. If you think back to the days of the Grexit vote, the markets were incredibly volatile. In fact, many believed gold would climb to $1,400 if Greece voted to leave. Arguably, Britain is a much greater part of the E.U. than Greece, so it is reasonable to presume the same or even greater volatility would come about because of it.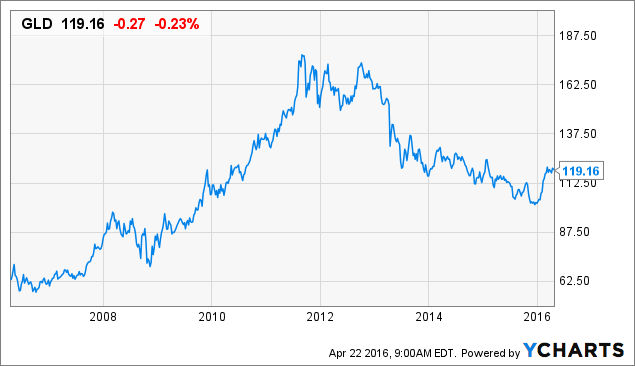 We have our eyes on $137.50 for GLD before the end of the year, which would mean a 15 percent return from today's price. We don't feel it would drop much lower than this due to the fact that it is widely reported that $1,200 per troy ounce is the breakeven price for a good number of gold producers. The number is a matter for debate, but if it were the case then as gold producers went out of business, output would decline, most likely causing gold prices to bounce back up.
For now, we think GLD is a great investment with plenty of catalysts for further upside this year. As always, best of luck with your trades!
Disclosure: I am/we are long GLD, SBUX.
I wrote this article myself, and it expresses my own opinions. I am not receiving compensation for it (other than from Seeking Alpha). I have no business relationship with any company whose stock is mentioned in this article.