The March ISM Manufacturing data came in stronger than expected and fueled a strong rally. However, regional surveys show that things are turning ugly again. On top of that, the flash PMI for the US fell to a 6-and-a-half-year low.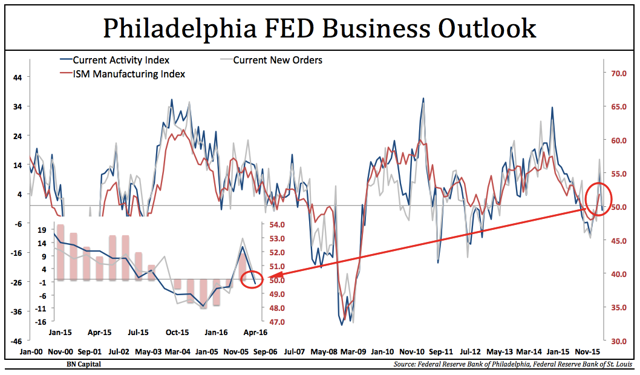 The picture above shows the current activity index and the current new orders index from the Philadelphia federal reserve. As you can see in the zoomed-in picture in the lower left corner. Both current activity and new orders point to an ISM that is either slightly below 50 or close to that magic mark.
Since the Philadelphia FED index is a regional survey we can expect some deviation because regional surveys are more volatile.
The Markit flash PMI came in at 50.8 which is 0.7 points lower than the 51.5 score in March. Growth has never been slower since September 2009.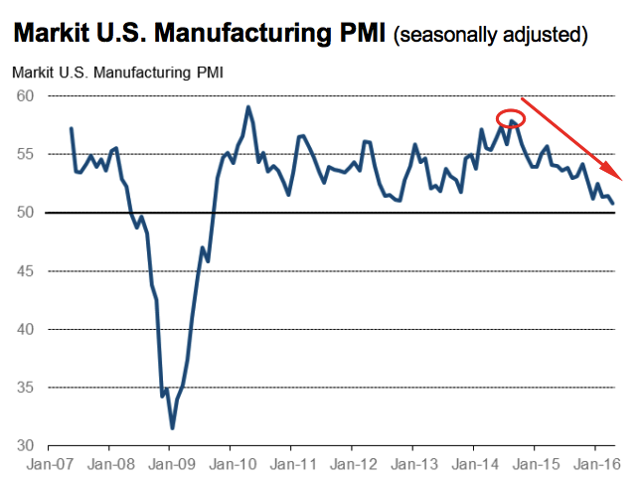 Source: Markit
These surveys prove that the growth slowing trend since 2014 has not been broken.
Markit's comments add some more value to these graphs.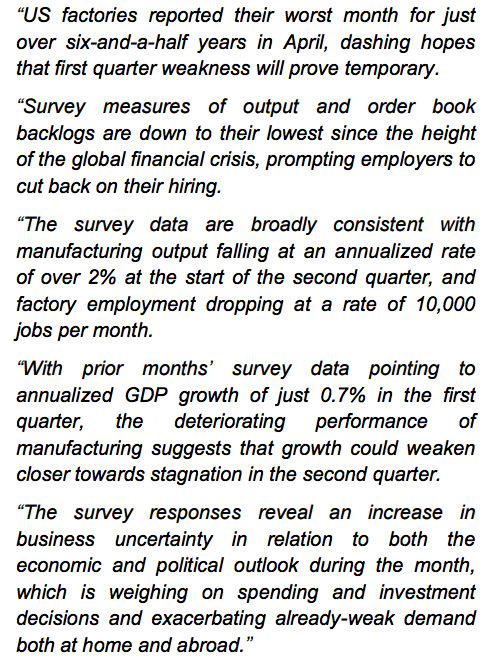 Source: Markit
The next weeks will show what is going to happen. A strengthening USD could pressure the economy even more. However, keep in mind that ISM could come in stronger than 50. These indicators show a rather disastrous picture but are volatile (Philadelphia FED) and a flash survey (Markit).
Disclosure: I/we have no positions in any stocks mentioned, and no plans to initiate any positions within the next 72 hours.
I wrote this article myself, and it expresses my own opinions. I am not receiving compensation for it (other than from Seeking Alpha). I have no business relationship with any company whose stock is mentioned in this article.